Nepal is a country filled with rich natural beauty and cultural history. The country is the land of Mount Everest and also the deepest gorge/valley, Arun valley. It is the land of brave warriors and the land of peace as the birthplace of Lord Gautam Buddha.
The diverse resources that are full in the country make it perfect to visit Nepal throughout the year. Having said that, there are a few places that are more suitable for travel according to the seasons. So, here is an overview of places to travel to in Nepal according to the seasons.
1. Autumn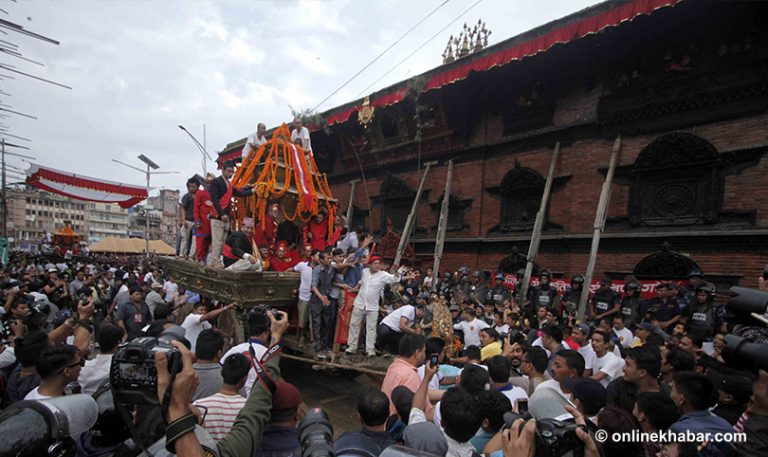 Autumn in Nepal welcomes you with a bright blue sky. It usually begins in September and lasts till November with a pleasant breeze and weather of between 18 °C to 22 °C.
This is the best time to visit Nepal and roam around or walk along the trails of fascinating peaks such as Mount Everest, and Mount Annapurna among others. People also love to visit Pokhara for its amazing lakes and mountain views as well as bungee jumping and paragliding during this season. Another popular destination is Ilam and the tea garden.
One can also enjoy various festivals such as Indra Jatra, and the two biggest and important festivals of Nepal, Dashain and Tihar. They are the celebration of the victory of good over evil and one can see the vibrant and lively Kathmandu during the festive seasons.
2. Winter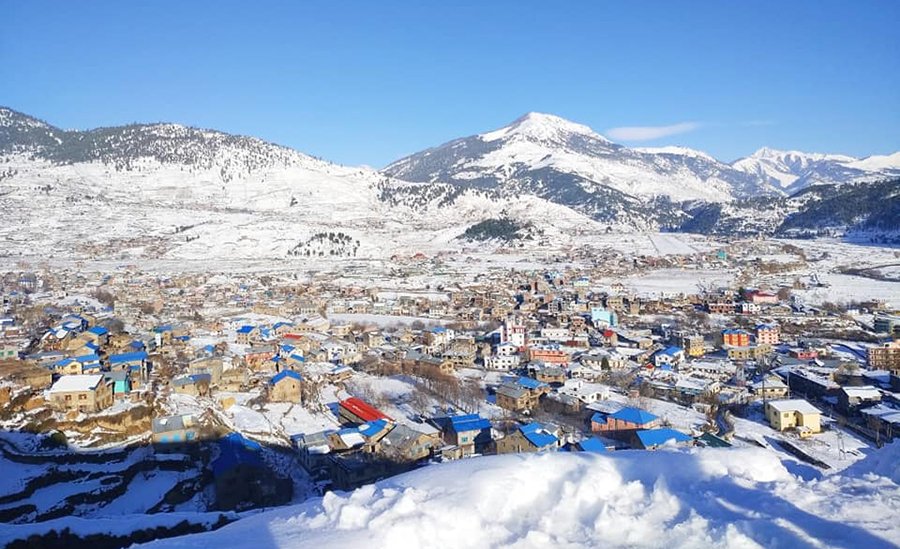 Winter in Nepal can be a bit restricting if you want to travel the mountains as temperatures can dip till 0 or even to minus. But, the hilly and plain areas are great to travel to. The season begins in December and lasts till February.
Kalinchok, a snow paradise and a popular destination in recent years, would be a wonderful place to travel to during this time. But, if you are up for a challenge, the Ghorepani trek and the Chisapani-Nagarkot trek are there for you. Pokhara, in the hilly region of Nepal, is another great choice to travel with as it is filled with lakes with a backdrop of beautiful mountain ranges and several adventure sports options. Other places one can visit are Nagarkot, Poon Hill, Bandipur, Kakani, Chitwan, and Mustang.
Winter is often referred to as an offseason in Nepal as there are fewer travellers. But, that gives you the perfect opportunity to travel as there is less crowd and more discounts to grab. As winter here can be harsh, one has to come prepared. It is wise to have a proper plan ahead of time and carry thick clothes to keep one warm as well as necessary medicines to keep one safe.
3. Spring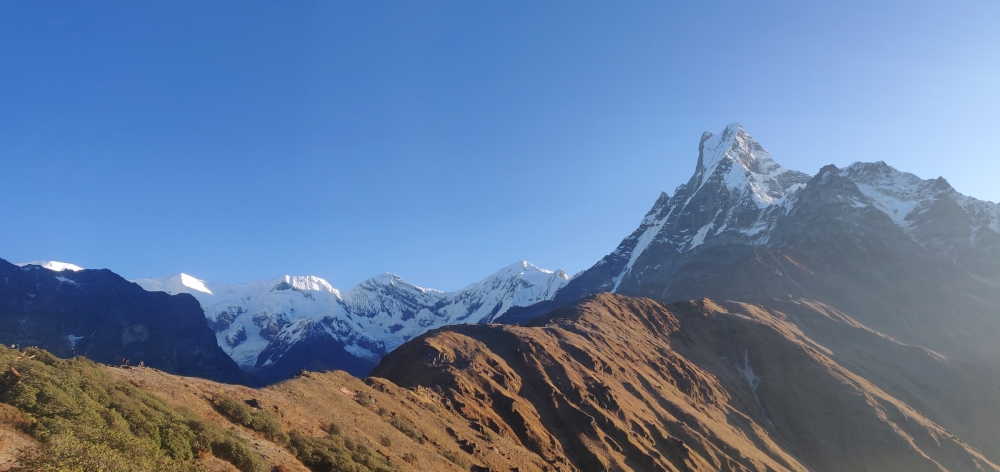 Spring season indicates a new beginning, fresh buds blooming and nature is filled with beautiful flowers and greenery. This season starts from March to May where the temperature varies from 28 °C to 8 °C. If you are a nature lover, this is the perfect time to travel within Nepal.
Spring is the best time for trekking to Ghorepani-Poon Hill and Mardi Himal. Also, one can visit Chitwan National Park and Bardia/Bardiya National Park for the jungle safari. And, one cannot miss the beautiful world heritage sites such as Bouddha, Patan Durbar Square, Bhaktapur Durbar Square, Pashupatinath, and many more amazing places located inside the Kathmandu valley. People here also celebrate the Nepali New year and the birthday of Lord Gautam Buddha with much fervour.
To travel in Nepal during Spring, it is better to have a light jacket, sunscreen and sunglasses on.
4. Summer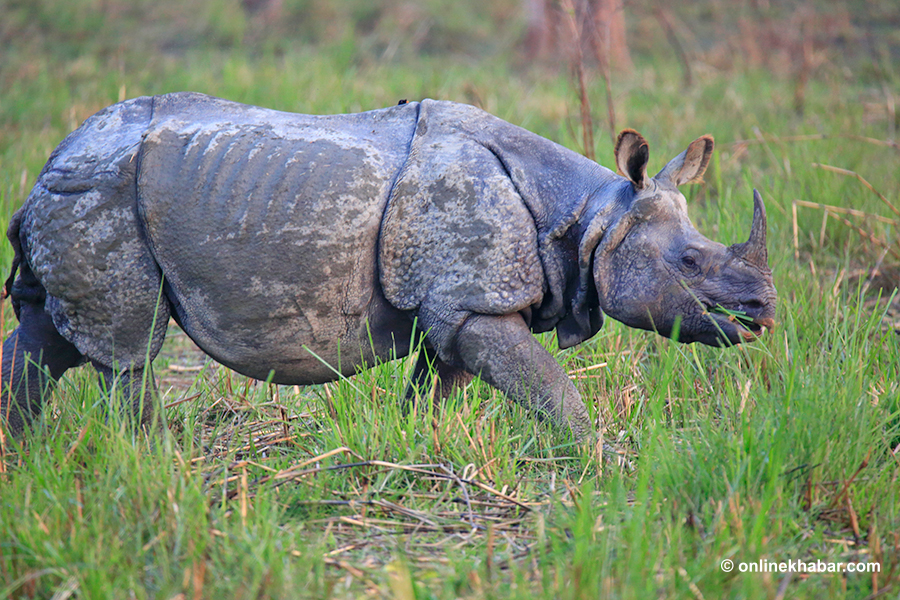 Starting from June to August, Nepal experiences summer with an average temperature of 20 °C to 35 °C. The days are warm, hot, longer with higher humidity. But, this also makes summer a good season for sightseeing and trekking.
In this season, one can enjoy jungle safari in Shivapuri, Banke, Bardiya and Chitwan national parks. Treks to Annapurna base camp, Langtang valley, Manaslu circuit, and Upper mustang are another way one can explore Nepal. You will see beautiful nature, scenarios, diverse culture and traditions as well as wildlife of that region.
If you are more on the adventurous side, mountain biking is also an option for you. For the people who are into history, culture and arts, Kathmandu valley offers various cultural heritage sites that you can visit.
It is also the season of monsoon so you might expect some light to heavy rainfall from time to time, which means you need to plan and carry an umbrella or a raincoat, sunglasses, sunscreen, or light jackets. Plus, while going through the woods, one needs to be extra cautious as there might be leeches, and other wild animals lingering around.
One should also be mindful as the roads can be slippery, and trekking routes can be blocked due to landslides and other natural disasters. So, one should stay updated with the news and carry light yet warm clothes and sunglasses.