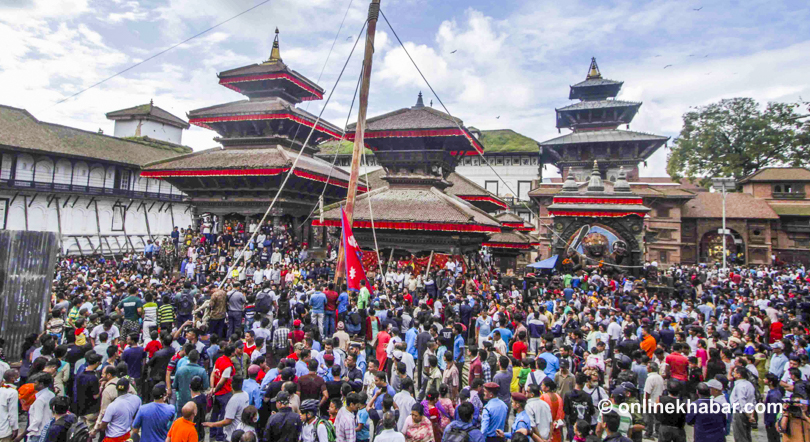 Kathmandu, September 3
The festivities of Indra Jatra, an eight-day annual festival to be celebrated in Basantapur and other parts of Kathmandu Valley, has begun on Sunday.
The festival began today as a tall lingo (a specially selected and revered wooden pole) was erected in Basantapur today, the 12th day of the waxing moon in the month of Bhadra (Bhadra Shukla Dwadashi).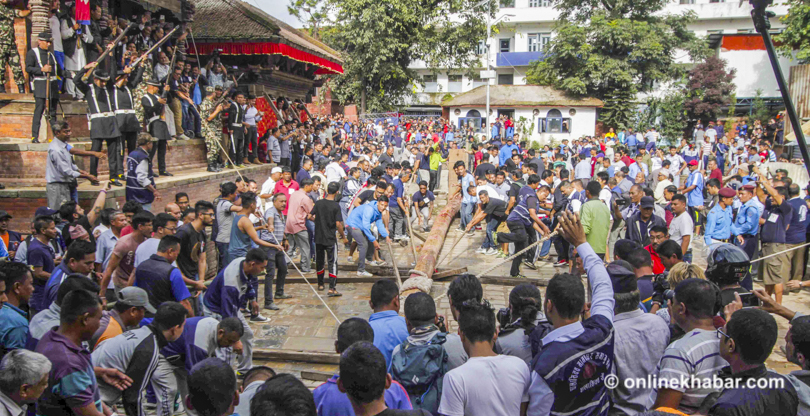 Myths have it that the festival is marked to remember a punishment given to Indra, the King of Heaven, during his time.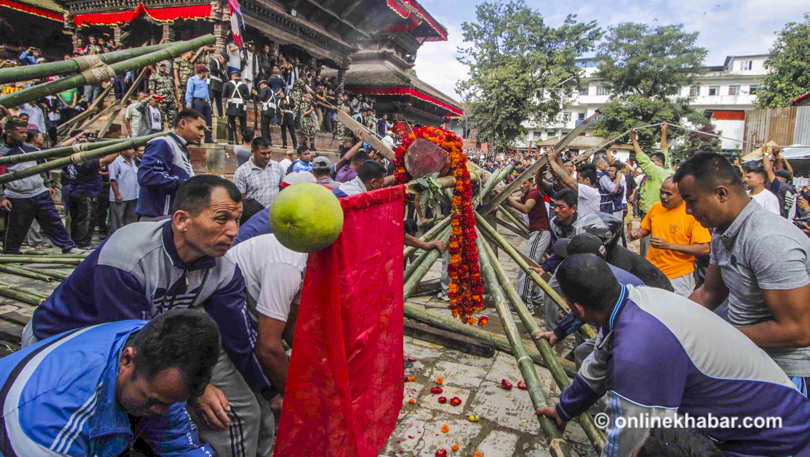 Indrawati, the King's mother, had asked her son to bring some paarijat flowers to her for the worship. Then, Indra visited Kathmandu and plucked the flowers. But, the owner of farm saw him stealing and tied him with a rope so as to humiliate him in the public.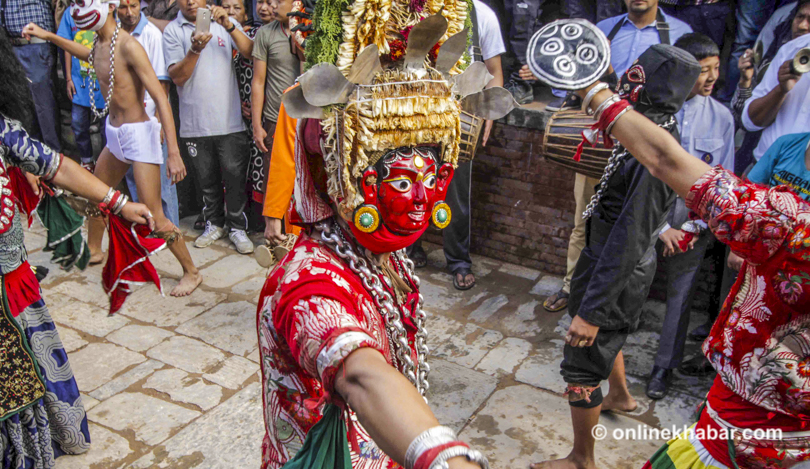 It is believed that he was freed only after Indrawati came to the Valley in search of her son and she agreed with the farmer that he would be taken to heaven to let him see how dead souls travel.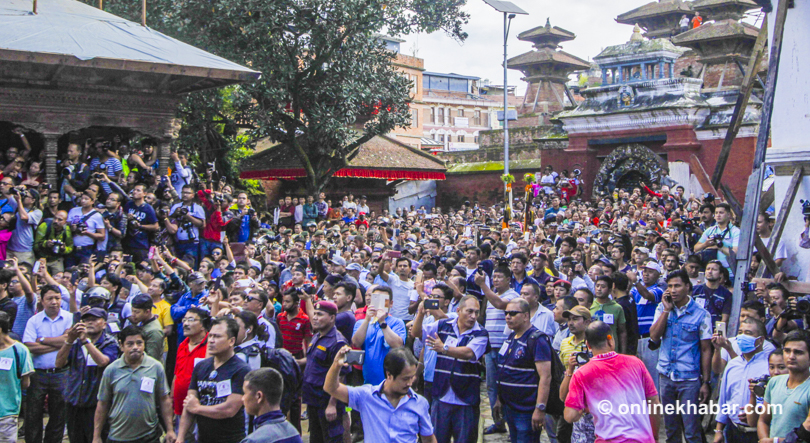 And, the annual celebrations are reminder of that act.
Besides, Indra is also believed to be the god of rainfall and good harvest.