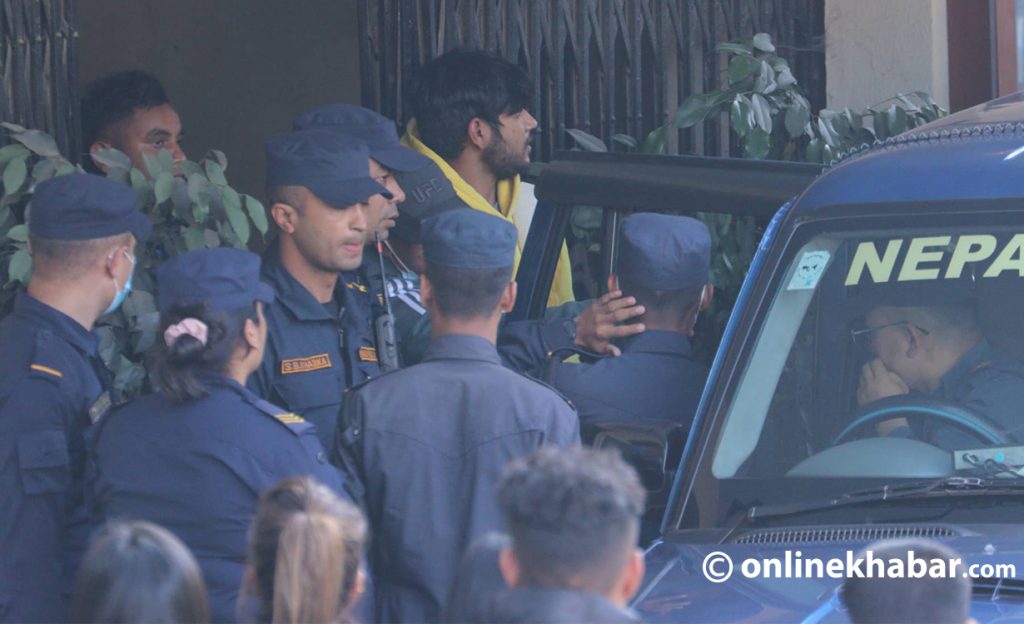 Kathmandu, November 4
The Kathmandu District Court has sent Nepal's former cricket captain, Sandeep Lamichhane, accused of raping a minor, to judicial custody until the final verdict on the rape charge he is facing.
A single bench of Judge Madhav Prasad Ghimire sent him into custody.
The police are confident that they have enough evidence that proves Lamichhane is guilty and the attorneys hence have asked for a 12-year sentence for the globetrotting cricketer. But, Lamichhane, from the first day, has been pleading innocent stating this a ploy to defame him and affect his rising career.
Supporters of Lamichhane were hopeful that he could be released on bail as his and the survivor's statements with the police had contradicted and his statements could be upheld by the court. However, the court sent him behind bars even before proving him guilty.
With the court order, he is being kept at the Central Jail, Sundhara, according to SP Dinesh Raj Mainali, the spokesperson of the Kathmandu District Police Range.
Read here summaries of their statements to know what happened before and during the fateful night.
Sandeep Lamichhane rape charge: What happened when?
September 6: A 17-year-old girl files a complaint against the then captain of the Nepal national cricket team, Sandeep Lamichhane, accusing him of raping her.
September 8: Kathmandu police receive an arrest warrant against him.
September 8: Cricket Association of Nepal suspends Lamichhane from the team.
September 9: Lamichhane leaves his CPL team, saying he would return home soon.
September 11: The Department of Immigration blacklists rape-accused cricket star Sandeep Lamichhane so that the police can arrest him as soon as he enters the country.
September 25: Lamichhane says he is in isolation to deal with stress but will return to defend the case.
September 26: Nepal Police circulates a diffusion notice among all Interpol members, seeking help to arrest him.
October 6: Lamichhane arrives in Nepal to get arrested.
October 10: Lamichhane gets remanded for seven days to let the police continue the investigation.
October 13: The remand is extended by five days.
October 19: The remand is extended by four days again.
October 23: The remand is extended by two days.
October 31: The government attorney's office files a lawsuit, demanding a jail sentence of 10 to 12 years, against Sandeep Lamichhane
November 4: The cricket star is sent to judicial custody until the final verdict.