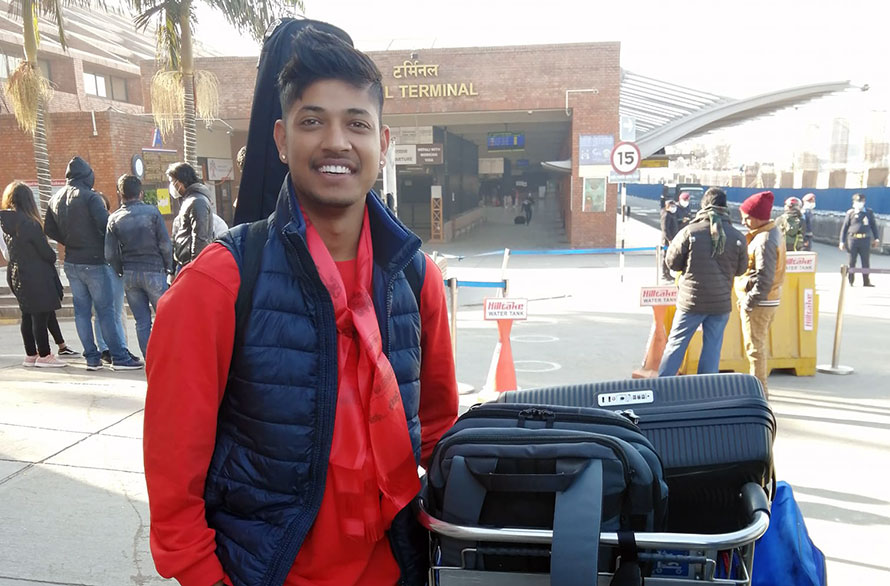 Kathmandu, September 9
Nepal cricket star Sandeep Lamichhane has pleaded innocence to the repeated rape charge he is facing.
After the Kathmandu District Court issued a warrant to arrest him and the country's cricket board suspended him from the team he was captaining, Lamichhane made his statement on his Facebook and Twitter accounts on Friday morning.
Lamichhane, who is currently in West Indies to play in the Caribbean Premier League, also says he is returning to Nepal in the next few days to go through the investigation. Earlier, he had asked the cricket board, the Cricket Association of Nepal (CAN), for support in the legal battle.
September 9, 2022
On Wednesday, a 17-year-old girl filed a complaint against Sandeep Lamichhane accusing him of raping her.
As reported to police, on the eve of the Nepal cricket team's Kenya departure on August 22, Lamichhane asked her to go on a trip to Bhaktapur, and she agreed. As Lamichhane lingered, the minor could not go to her hostel in Madhya Baneshwar at night.
As the hostel closed at 8 pm, the minor was compelled to spend a night with the 22-year-old superstar at a hotel in Pingalasthan of Kathmandu, according to the complaint.
The minor proposed they stay in separate rooms, but Lamichhane did not agree. Instead, he drugged her and raped her twice.