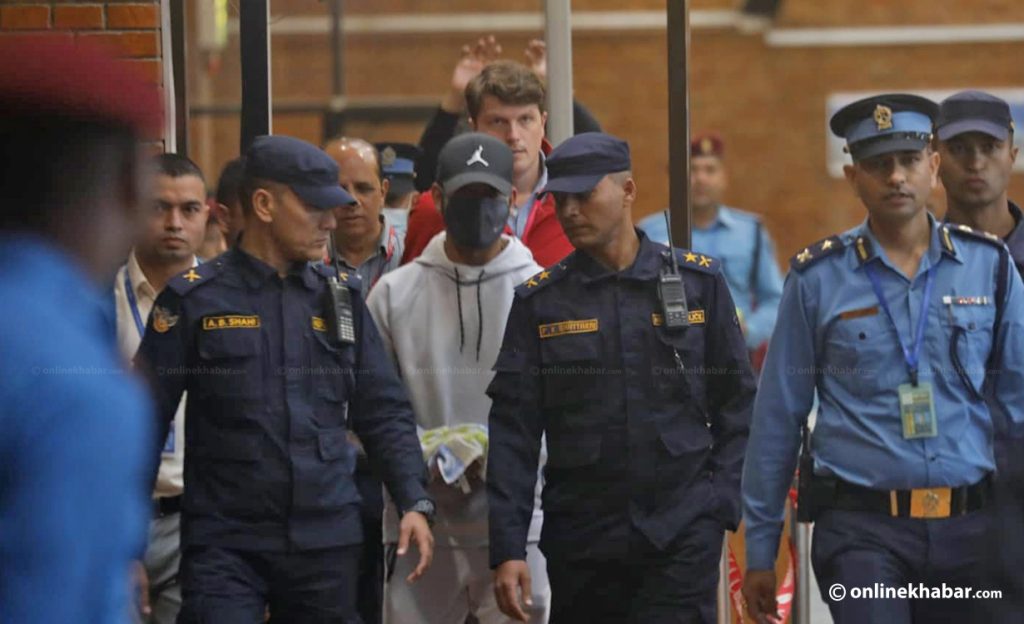 Kathmandu, October 31
Taking it nearly a month to investigate, the government on Monday filed a lawsuit against cricket star Sandeep Lamichhane, accused of raping a minor, at the Kathmandu District Court.
The District Government Attorney's Office has demanded a jail sentence of 10 to 12 years, claiming the suspended captain of the Nepal cricket team raped the 17-year-old girl, informs joint government attorney Achyut Mani Neupane.
Sandeep Lamichhane rape charge: What happened when?
September 6: A 17-year-old girl files a complaint against the then captain of the Nepal national cricket team, Sandeep Lamichhane, accusing him of raping her.
September 8: Kathmandu police receive an arrest warrant against him.
September 8: Cricket Association of Nepal suspends Lamichhane from the team.
September 9: Lamichhane leaves his CPL team, saying he would return home soon.
September 11: The Department of Immigration blacklists rape-accused cricket star Sandeep Lamichhane so that the police can arrest him as soon as he enters the country.
September 25: Lamichhane says he is in isolation to deal with stress but will return to defend the case.
September 26: Nepal Police circulates a diffusion notice among all Interpol members, seeking help to arrest him.
October 6: Lamichhane arrives in Nepal to get arrested.
October 10: Lamichhane gets remanded for seven days to let the police continue the investigation.
October 13: The remand is extended by five days.
October 19: The remand is extended by four days again.
October 23: The remand is extended by two days.
October 31: The government attorney's office files a lawsuit, demanding a jail sentence of 10 to 12 years, against Sandeep Lamichhane.