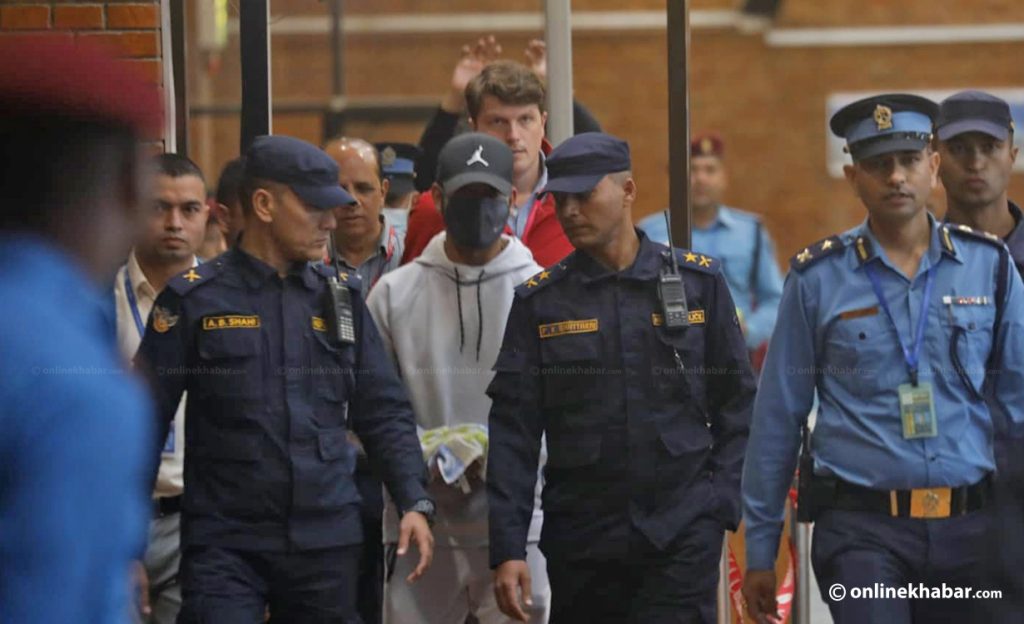 Kathmandu, October 6
Exactly one month after a rape complaint was filed against him, Nepal cricket superstar Sandeep Lamichhane arrived in Kathmandu today.
As soon as Lamichhane landed at the Kathmandu airport on Thursday morning, police arrested him although he had said he would surrender to the law enforcers.
Police took him to the Metropolitan Police Circle, Gaushala, where a complaint was filed against him. Police are preparing to present him in front of the Kathmandu District Court on Sunday, the first workday after the Dashain vacation, to seek remand.
Sandeep Lamichhane rape charge: What happened when?
September 6: A 17-year-old girl files a complaint against the then captain of the Nepal national cricket team, Lamichhane, accusing him of raping her.
September 8: Kathmandu police receive an arrest warrant against him.
September 8: Cricket Association of Nepal suspends Lamichhane from the team.
September 9: Lamichhane leaves his CPL team, saying he would return home soon.
September 11: The Department of Immigration blacklists rape-accused cricket star Sandeep Lamichhane so that the police can arrest him as soon as he enters the country.
September 25: Lamichhane says he is in isolation to deal with stress but will come back to defend the case.
September 26: Nepal Police circulates a diffusion notice among all Interpol members, seeking help to arrest him.
October 6: Lamichhane arrives in Nepal to get arrested.