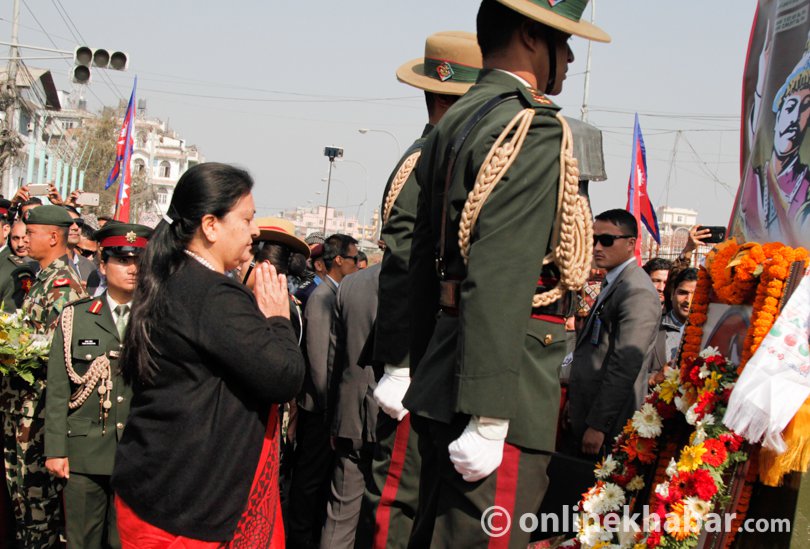 Kathmandu, January 10
Owing to pressure from the pro-monarchy Rastriya Prajatantra Party, the government has declared a public holiday for Wednesday (January 11) on the occasion of Prithvi Jayanti, the birth anniversary of the country's founding father King Prithvi Nayarayn Shah.
Before the abolition of the monarchy in 2008, the day would be celebrated as National Unity Day by observing a nationwide holiday. But, even after the promulgation of the republican constitution in 2015, calls to commemorate the contribution of King Prithvi Narayan Shah grew louder, which in 2018 made the president begin attending an event in front of the king's statue at Singhadarbar every year since.
The RPP had proposed the Prithvi Jayanti holiday as a precondition for its support to the Pushpa Kamal Dahal-led government. Therefore, the government decided on the holiday on the eve of Dahal's vote of confidence scheduled for this afternoon, informs the Ministry of Home Affairs.
Meanwhile, Janaya Samajbadi Party Nepal, a constituent of the ruling coalition, has objected to the decision.