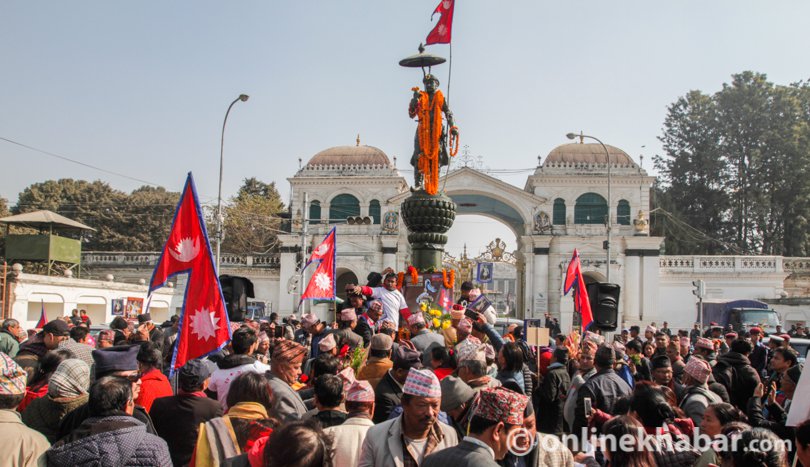 Kathmandu, January 11
The Nepal government has celebrated Prithvi Jayanti, the birth anniversary of the country's founding father King Prithvi Nayarayn Shah, on Thursday, officially for the first time in past 10 years.
Nepal would celebrate the day as the National Unity Day during the monarchy, but had ended the tradition along with the declaration of republic in 2008. However, owing to pressure from various parties and members of the public, the government recently revoked its decision and agreed to continue the annual celebrations as the Unity Day again.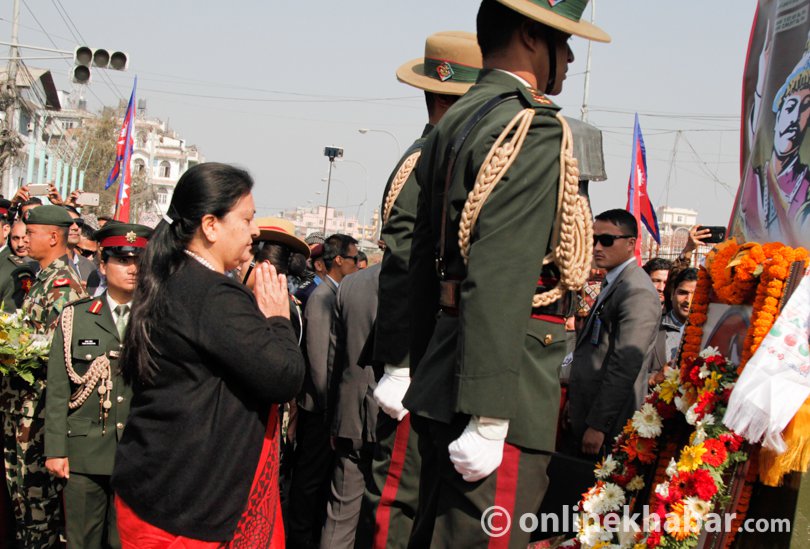 To mark the day, President Bidya Devi Bhandari, Prime Minister Sher Bahadur Deuba, Chief of Army Staff Rajendra Chhetri and other top government officials paid tributes to Shah.
The dignitaries went to the Singhadarbar main entrance and garlanded the statue of Shah, for the first time officially since the declaration of republic.