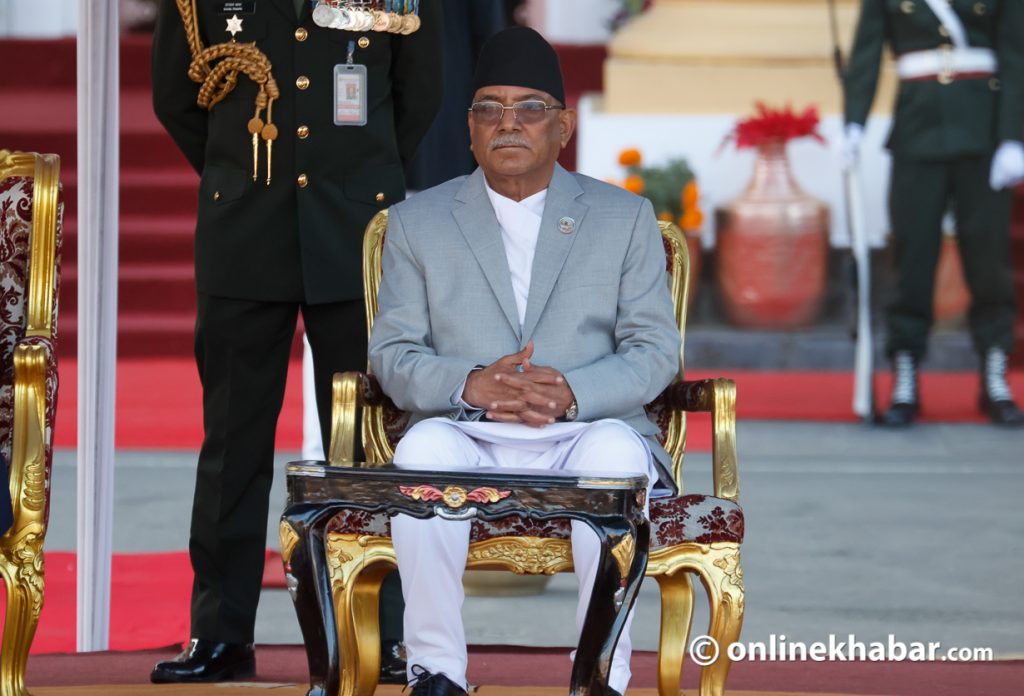 Kathmandu, January 2
Prime Minister Pushpa Kamal Dahal says he will seek to get a vote of confidence from the House of Representatives on January 10.
Dahal was appointed the prime minister on December 25. As the constitution requires a prime minister appointed as per article 76(2) of the constitution to obtain the vote of confidence within 30 days, Dahal will seek support from the lawmakers that day.
Dahal sent a letter to the Federal Parliament Secretariat on Monday, asking it to schedule the vote during the parliament meeting that day.
The newly elected House of Representatives will hold its first meeting on January 9 as summoned by President Bidya Devi Bhandari.