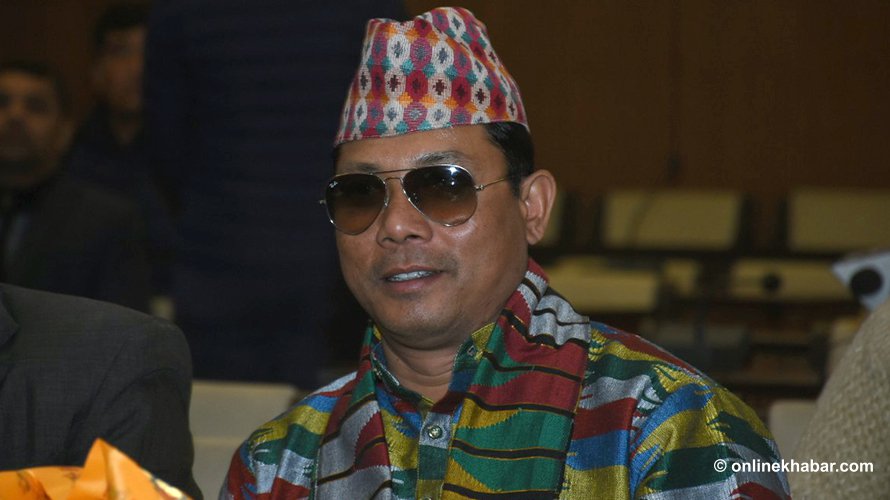 Kathmandu, May 11
The government has introduced a new bill with the aim of releasing former lawmaker Resham Chaudhary, serving life imprisonment for his involvement in the 2015 Tikapur incident.
An official at the Ministry of Law, Justice and Parliamentary Affairs says the government registered a Bill to Amend Some Nepal Acts, which also has a provision that people affiliated with political groups that have signed agreements with the government to join peaceful convicts will be freed of their charges.
Besides Chaudhary, whose Nagarik Unmukti Party is already a part of the current government, leaders and cadres of the Netra Bikram Chand 'Biplav'-led group can also benefit from the new law.
Before the new parliament held its first meeting after the November 2022 elections also, the government brought an ordinance to free Resham Chaudhary.
Resham Chaudhary has been proven guilty of the murder of some police personnel in Tikapur of Kailali in 2015. Whereas Chaudhary is serving his sentence at Dillibazaar Prison in Kathmandu. He was accused of the murder but was yet to be convicted when he ran and won the 2017 House of Representatives election in Kailali.
Despite being elected, he remained on the run for many months before surrendering to the court and being sent to jail, thereby losing the lawmaker's position.
Ruling parties of different times have been making efforts to release Chaudhary in their bid to get his political support, but it has not been possible due to the complex nature of the case.