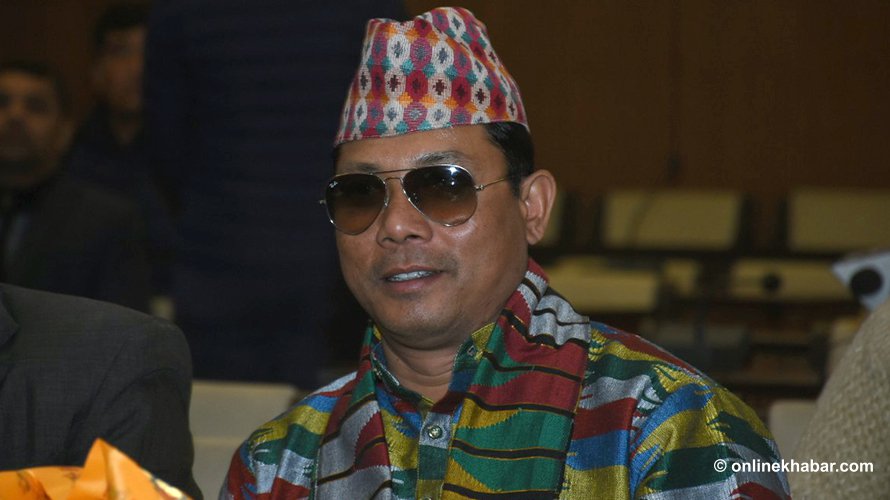 Kathmandu, January 3
Speaker Krishna Bahadur Mahara on Thursday afternoon has administered the oath of office and secrecy to House of Representatives member Resham Chaudhary.
Chaudhary was elected to the Lower House of the Federal Parliament representing Kailali-1 in the elections held in 2017.
However, he was yet to take the oath as he was in judicial custody in connection with the killing of eight police personnel and a child in Tikapur of Kailali in August 2015.
He was on the run during the polls, and had surrendered later.
Chaudhary's Rastriya Janata Party Nepal had been demanding that Chaudhary be released and sworn in.
Apparently due to the pressure from the Madhesh-centric party, the government had recently decided to let Chaudhary take oath.
Accordingly, Speaker Mahara administered the oath to Chaudhary at a function organised at Singhadarbar today.
Chaudhary read the oath statement in Tharu language.
The main opposition party, Nepali Congress, and constitutional experts have protested the government decision citing it was against the principles of rule of law.