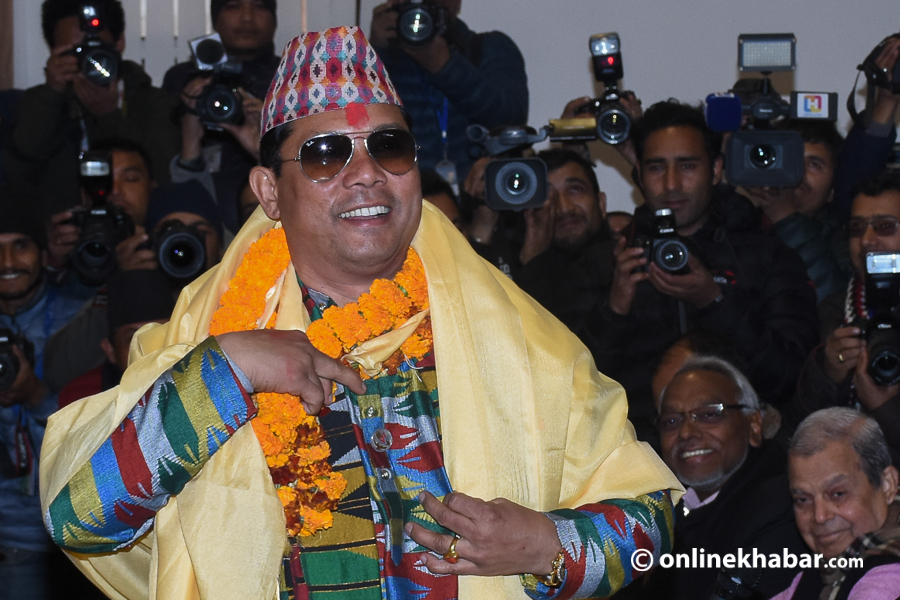 Kathmandu, May 28
President Ram Chandra Paudel has pardoned the prison sentence of Tikapur murder convict and Nagarik Unmukti Party leader Resham Chaudhary, who is serving life imprisonment.
Paudel, on Sunday, endorsed the Council of Ministers' decision to pardon the sentence of Chaudhary and 19 others on the occasion of Republic Day.
The president is pardoning 501 people as per the government's recommendation on the occasion of Republic Day.
They were pardoned according to Article 276 of the Constitution and Section 37 of the Criminal Offences Act, 2017, and Section 12 of the Senior Citizens Act, 2006.
Chaudhary will be released on Monday.
On Friday, the President's Office sent back a file in this regard sent by the Ministry of Home Affairs to the ministry, asking the ministry to forward it to the cabinet for a further decision.
Chaudhary has been proven guilty of the murder of some police personnel in Tikapur of Kailali in 2015. He is serving his sentence at Dillibazar Prison in Kathmandu.
On May 16, the Supreme Court upheld the decision of the Dipayal High Court to sentence Tikapur incident convict Resham Chaudhary to life imprisonment.
Previously, the government had been trying to get him out as it introduced a new bill with the aim of releasing him on May 11.