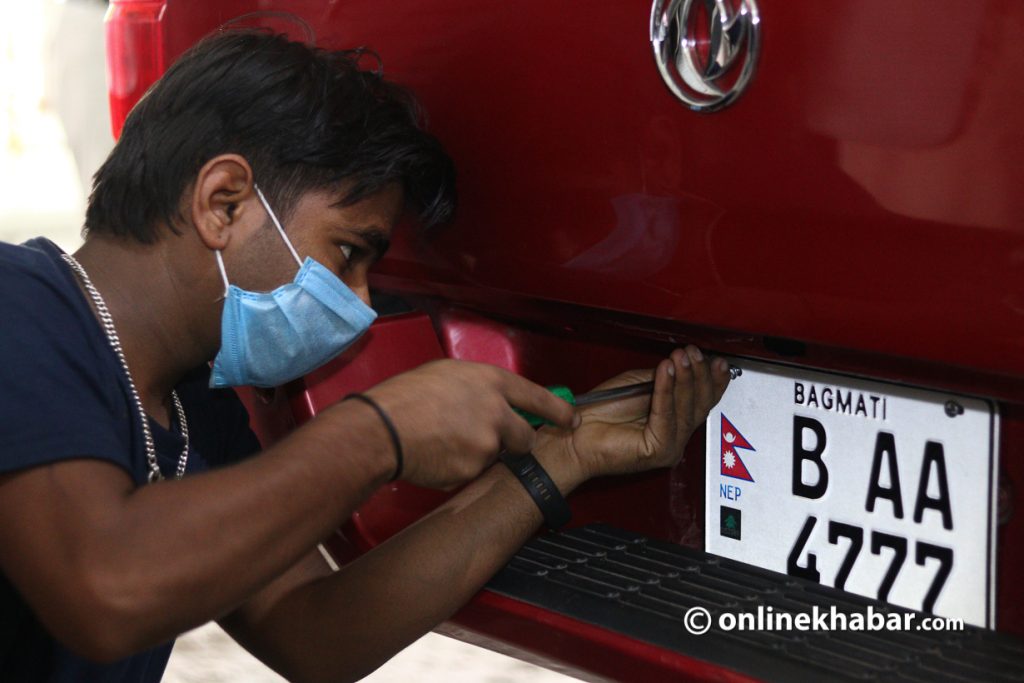 Kathmandu, August 16
The contractor assigned to print embossed number places for vehicles to be registered in Nepal says it can print the plates in Nepali also. However, it demands Rs 770 million more for the assignment.
Currently, the government has been distributing the vehicle registration plates in English, and it has been one of the reasons why the stakeholders and public are against the government's plan of making the new system compulsory.
Moved by the resentment, the Ministry of Physical Infrastructure and Transport has recently consulted stakeholders about the change in the language.
In response to the government query, the contractor, Tiger Decatur, has said printing the embossed number plates in Nepali is possible, but it costs USD 6 million (equivalent to around Rs 770 million), informs an official with the company.
The department chief Suresh Raut, however, says the government is yet to receive the official response.