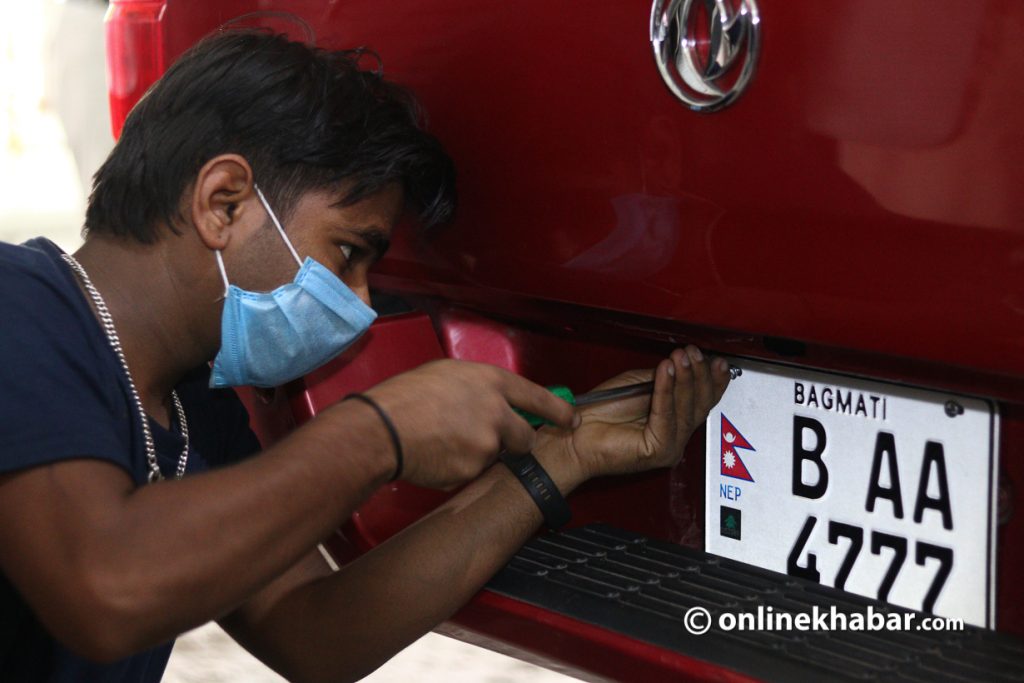 Kathmandu, April 6
Here is further clarification about the government's recent decision to write the embossed number plates in Nepali also. It does not mean that people can choose the language.
Instead, from now onwards, the province name on the plate would be written in Nepali and the rest in English, according to an official at the Ministry of Physical Infrastructure and Transport.
"We have talked to the contractor for this at several phases," the official says.
Even when this happens, the ongoing concerns about the language of the number plates would be addressed, he claims. "Because there is the national flag also, this will be different from all other embossed number plates used across the world."
Reportedly, Deputy Prime Minister Narayan Kaji Shrestha, who was recently transferred to the Ministry of Home Affairs from the Ministry of Physical Infrastructure and Transport, was concerned about the language of embossed number plates.
Amid a lukewarm response from the public due to a number of issues–including the language, design and costs, the government's plan to enforce the new registration plates has failed despite repeated deadlines issued.