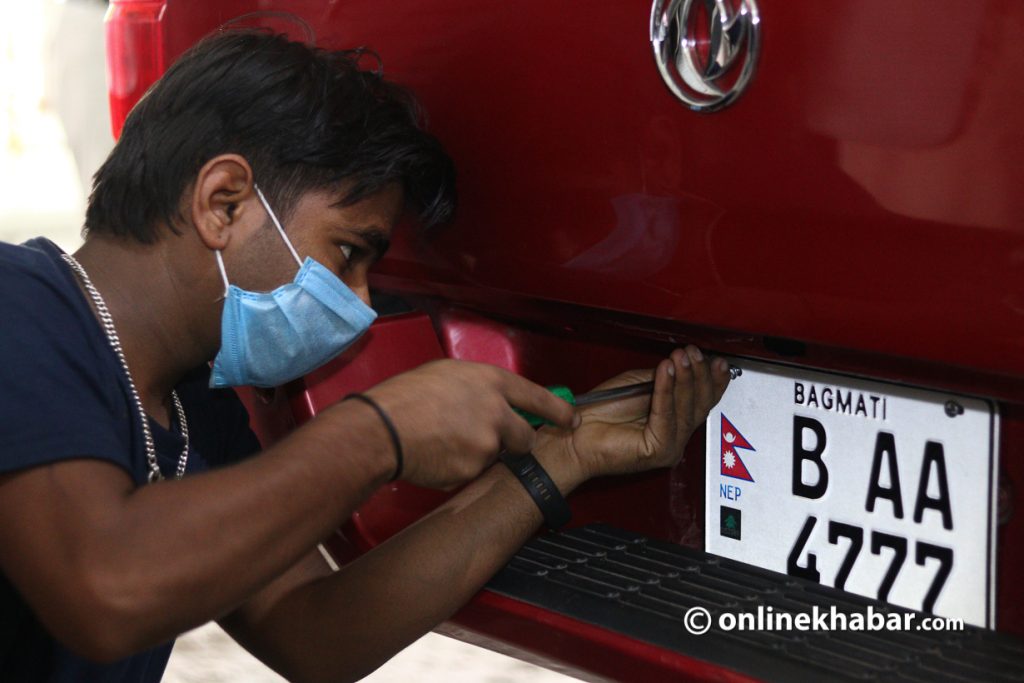 Kathmandu, March 27
Deputy Prime Minister and Minister for Physical Infrastructure and Transport Narayan Kaji Shrestha says the government is changing the rules about embossed number plates installed on vehicles to print them in Nepali.
Along with that, the government will also reduce the costs, he assures.
Amid a lukewarm response from the public due to a number of issues–including the language, design and costs, the government's plan to enforce the new registration plates has failed despite repeated deadlines issued.
In this context, DPM Shrestha on Monday said he wanted to change the rules so that the system would be more attractive. The previous government under Sher Bahadur Deuba's leadership, however, had said changing the language and design was not possible.
In a press meet today, Shrestha said he was in consultation with the contractor assigned to design the plates to make the necessary changes.