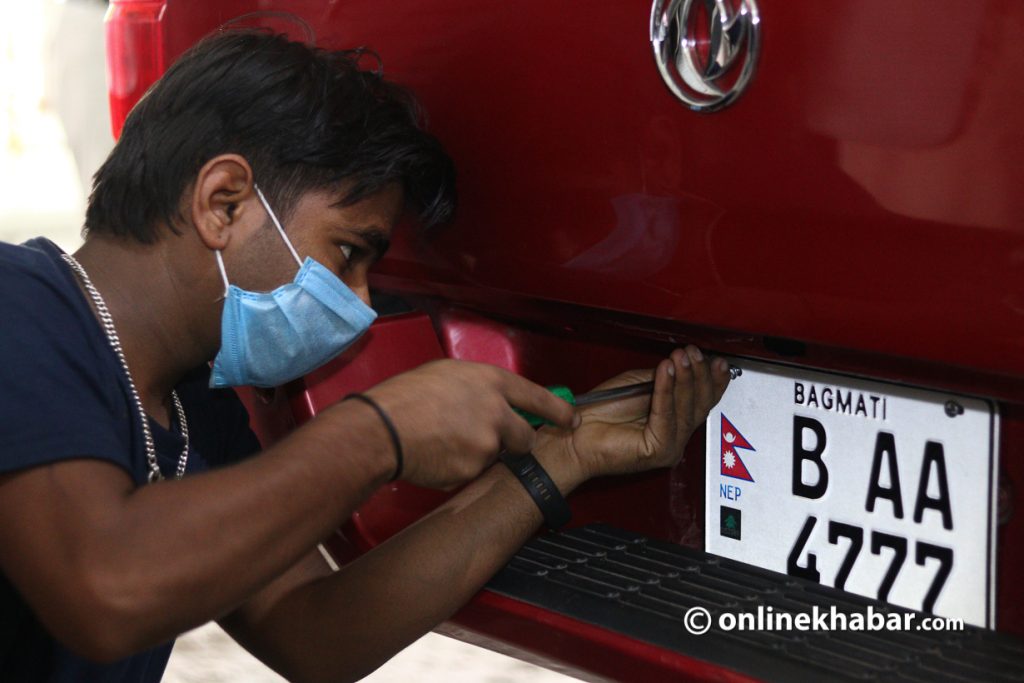 Kathmandu, December 6
The language and design of the embossed number plate on the vehicle will not change, says the government.
Despite facing criticism, the government has decided to use the same design with English texts on the embossed number plate, a camera-readable plate that contains a microchip connected to the vehicle's GPS system.
The government was under discussion to change the language and design but concluded that it is not possible.
With this, it is now mandatory for all vehicles to have embossed number plates on them. The Department of Transport Management has even given a deadline to install embossed number plates on all government vehicles across the country.
The department estimates that embossed plates will be installed on around 300,000 two-wheelers and 100,000 four-wheelers owned by the government by mid-March. After this, private vehicles will also have to mandatorily install embossed number plates.
Arrangements have been made to apply for the license plates online by going to the website of the Department of Transport for the installation of embossed number plates. According to the department, the plate can be installed after paying the revenue by going to the nearest traffic management office.