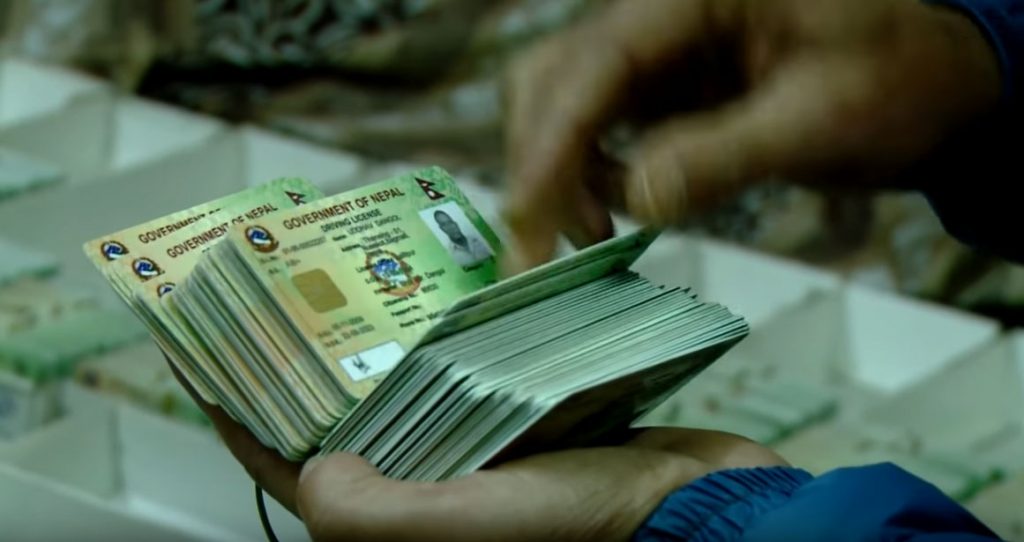 Kathmandu, November 17
The Department of Transport Management has called for bids to buy another mass printer capable of printing many smart licences in a short period.
The department has been printing licences using a mass printer, but it wants a new one to meet the demands of the public.
People have to wait for over 12 months to get their smart licence card.
The department's mass printer can print 1,500 licences in an hour. Ishwari Datta Paneru, the spokesperson of the department, says they are going to buy another printer so that the capacity of the currently used printer does not decrease.
"We are going to buy a new printer to create an environment to quickly print licences and give them to customers," says Paneru.
If the department wants to meet the demand of the public, 4,000 smart licences should be printed daily.
Licences are distributed from 17 licence offices across the country. The printing of all licences that are to be distributed from 17 licence offices across the country is done at the department's office in Min Bhawan.