Kathmandu, February 21
Nepal Telecom, the state-owned telecom services provider, has decided to give voluntary retirement to 796 of its employees by offering a golden handshake scheme. The move is in keeping with the telecom giant's policy of giving retirment to employees, who have served the company for long. 
Wednesday's meeting of the NT Board, held under Dinesh Kumar Thapaliya, secretary at the Information Ministry, made this decision.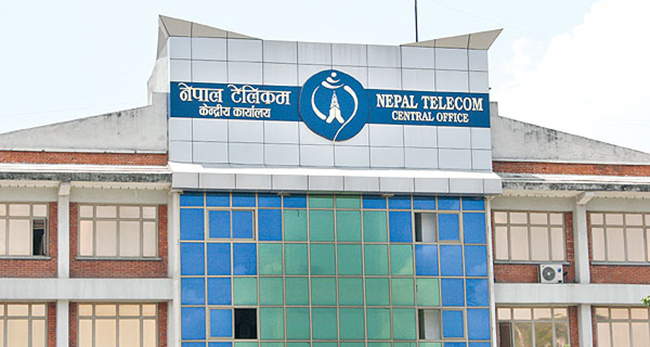 Managing director of the NT, Buddhi Prasad Acharya, told Onlinekhabar they have decided to bid farewell to the employees by offering pension, salary and perks of the remaining service period and additional sum based on their performance appraisal. Each of the retiree is entitled to a maximum of Rs 10 million each.
In all, NT aims to give voluntary retirement to 1,400-1,500 employees, who have served 25 years, this fiscal.
Of the total of 5,100 NT employees, 822 had applied for voluntary retirement.
Acharya said they are cutting down the old workforce because technological innovations call for new, techno-savvy human resources. Besides this, we do not need a huge number of employees because we are outsourcing also.