Kathmandu, March 23
Police have nabbed an 18-year-old, who allegedly hacked a number of websites of government establishments.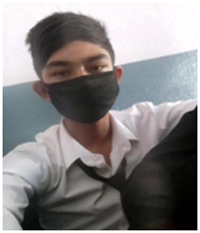 A team from the Nepal Police's Crime Division nabbed Bikas Poudel of Bandipur, Tanahun, who was living at Balaju Heights. Operating in the name of Anonymous #Opnep, Poudel had hacked the website of National Tuberculosis Centre.
Using this name, Poudel used to hack government offices' and institutions' websites, a police probe has revealed. Some days ago, sections of the media had reported that the same user had hacked Nepal Telecom website and stolen data.
But division Chief Sarbendra Khanal said the hacker had not hacked the NT website but had gathered the details of some NT users.