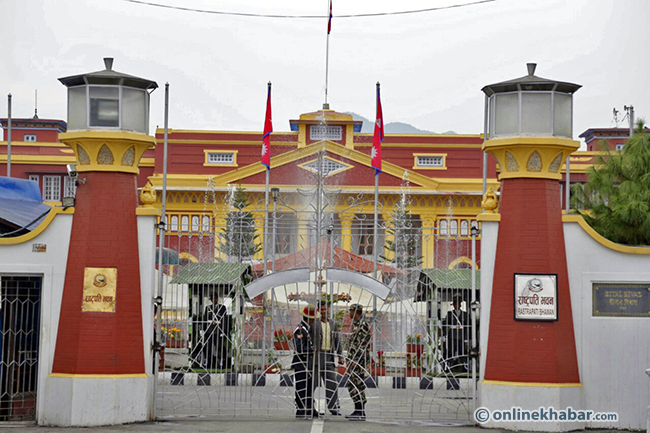 Kathmandu, January 30
The Election Commission has decided to hold the presidential election–to elect the third president of the republic–on March 9, 2023.
A meeting of the election commissioners made a decision on Monday.
President Bidya Devi Bhandari is due to retire on March 13, and her successor is being elected four days in advance.
Meanwhile, the commission also decided to hold the vice presidential election on March 17, one day before incumbent Nanda Bahadur Pun retires.
The 2015 constitution has a provision of electing the president and vice president through an electoral college consisting of members of both houses of the federal parliament and all seven provincial assemblies. The weights of votes of federal and provincial lawmakers are different.
Bhandari and Pun were elected to the top state positions in March 2018.