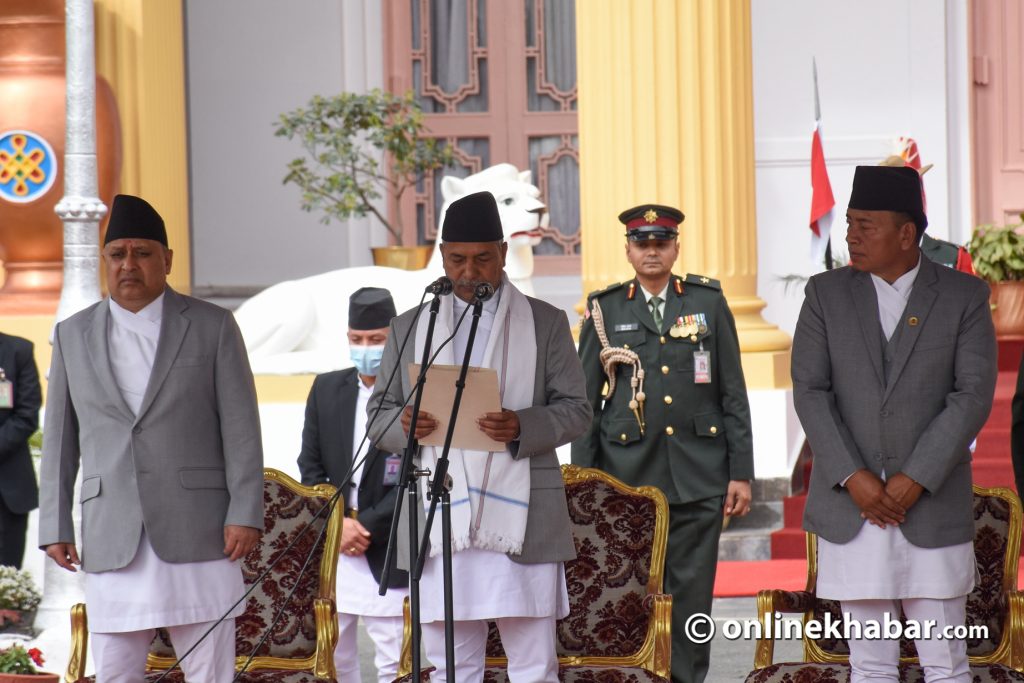 Kathmandu, March 20
Newly elected Vice President Ram Sahaya Prasad Yadav took the oath of office and secrecy and assumed his office on Monday morning.
This happens two days after incumbent Nanda Bahadur Pun completed his second term. Vice President Pun was given an official farewell from the office today, following the oath ceremony of his successor.
Amid a special function organised at the President's Office, Sheetal Niwas, President Ram Chandra Paudel administered the oath of oath to Yadav as per the constitution.
Top state officials, bureaucrats and security officials and foreign diplomats among others were present on the occasion.