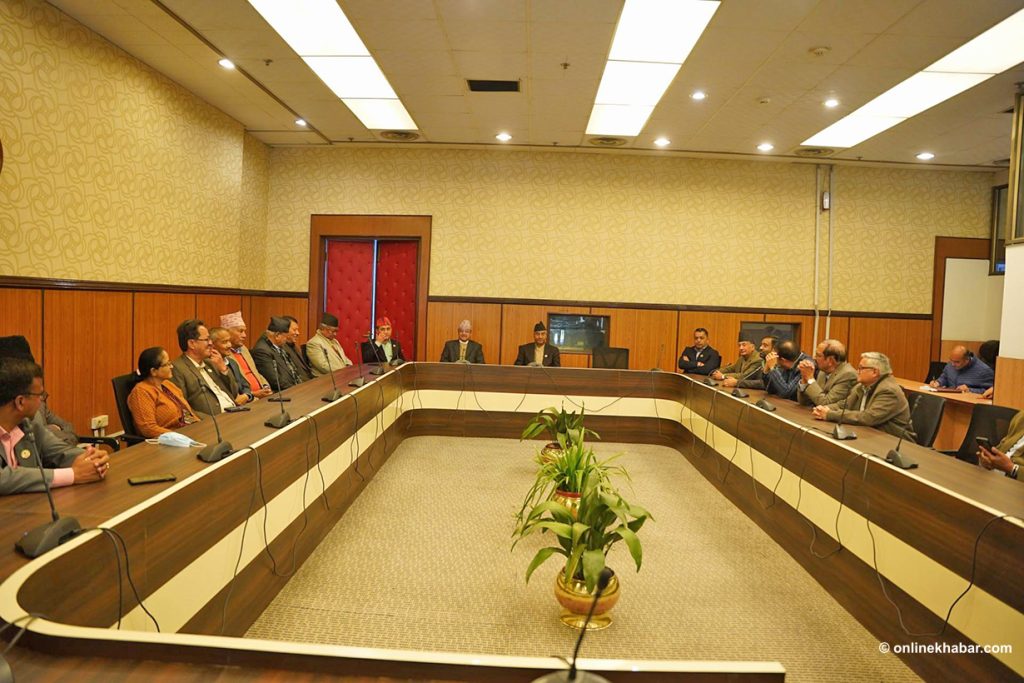 Kathmandu, March 19
The Nepali Congress party has decided to shift to the ruling side in the House of Representatives hall beginning from Sunday.
Earlier, despite giving a vote of confidence to Prime Minister Pushpa Kamal Dahal, the party was claiming itself to be the main opposition and was not agreeing to leave the opposition bench for the CPN-UML.
But, after the new alliance including Prime Minister Dahal's CPN-Maoist Centre party voted for its presidential candidate Ram Chandra Paudel, the Nepali Congress decided to move to the ruling side officially.
A meeting of the party's central work execution committee also decided to give Dahal the vote of confidence again and participate in his government, informs the party spokesperson Prakash Sharan Mahat.
After the UML and the Rastriya Prajatantra Party withdrew their support, Dahal, as per the constitution, is required to face a confidence vote in the House again and he is scheduled to do it on Monday.
Mahat says his party will join the government after that.