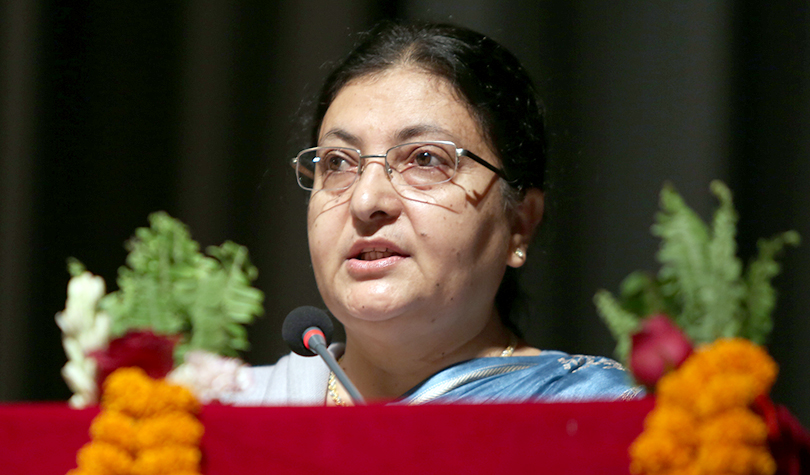 1900 hrs: Bidya Devi Bhandari has been re-elected as President of the Federal Democratic Republic of Nepal. Bhandari received the support of more than two-third lawmakers in the federal and provincial assemblies. Bhandari received 39,275 electoral points while her competitor the Nepali Congress' Laxmi Rai received 11,730.
A total of 245 federal lawmakers and 415 provincial lawmakers voted in favour of Bhandari. A total of 78 federal lawmakers and 116 provincial lawmakers voted for Rai.
Bhandari is to be sworn in tomorrow.
Kathmandu, March 13
President Bidya Devi Bhandari is set to win a second term in office as Nepal's lawmakers vote in the presidential elections on Tuesday.
Former UML leader Bhandari's candidacy has been backed by the ruling party and its ally CPN Maoist Centre. The Rastriya Janata Party, which has been raising issues related to Madhesh, has also said it will vote for Bhandari in the election.
The Nepali Congress has fielded Laxmi Rai to contest the elections. However, the Nepali Congress does not have the numbers to challenge Bhandari.
Nepal Majdoor Kishan Party, Bibeksheel Sajha and Naya Shakti have said they will not vote for any candidate in the elections.