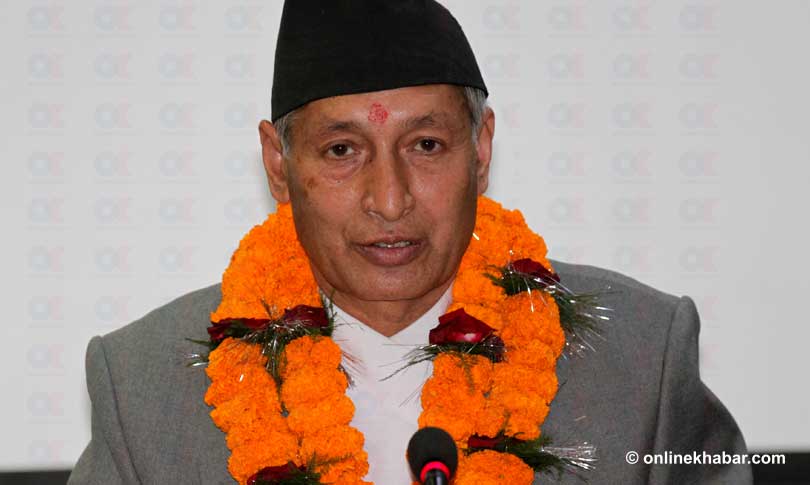 Kathmandu, March 3
As the term of Yuba Raj Khatiwada as a member of the National Assembly is expiring tonight, he resigned as the minister of finance. However, he is certain to be reappointed as the minister, according to sources.
It has been learned that Khatiwada resigned before the expiry of the term so that he gets an instant reappointment from Prime Minister KP Sharma Oli. The constitution allows the prime minister to appoint anyone outside the Federal Parliament also a minister provided the minister gets the membership of either of the two houses in the next six months.
However, Khatiwada had to resign before the reappointment because he was appointed the minister due to his position as the lawmaker, and losing the position as a lawmaker would mean losing the ministership.
Once reappointed, President Bidya Devi Bhandari will administer him the oath of office and secrecy tomorrow.