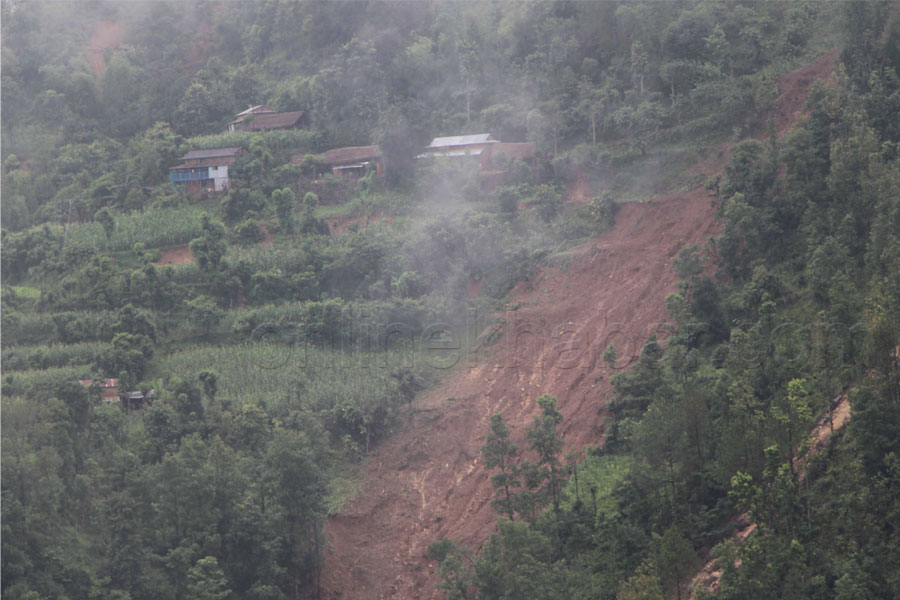 Surkhet, October 10
Four persons died and five others sustained injuries after being buried by a landslide in the Humla district of Karnali.
The landslide buried the house of Manbir BK in Chankheli rural municipality-6 of the district at around 5 pm on Sunday after incessant rainfall.
The Karnali Provincial Police Office has identified the victims as Tulasi BK (60), Haija BK (12), Susmita BK (9) and Basanta BK (7).
The injured are undergoing treatment at a local health facility.