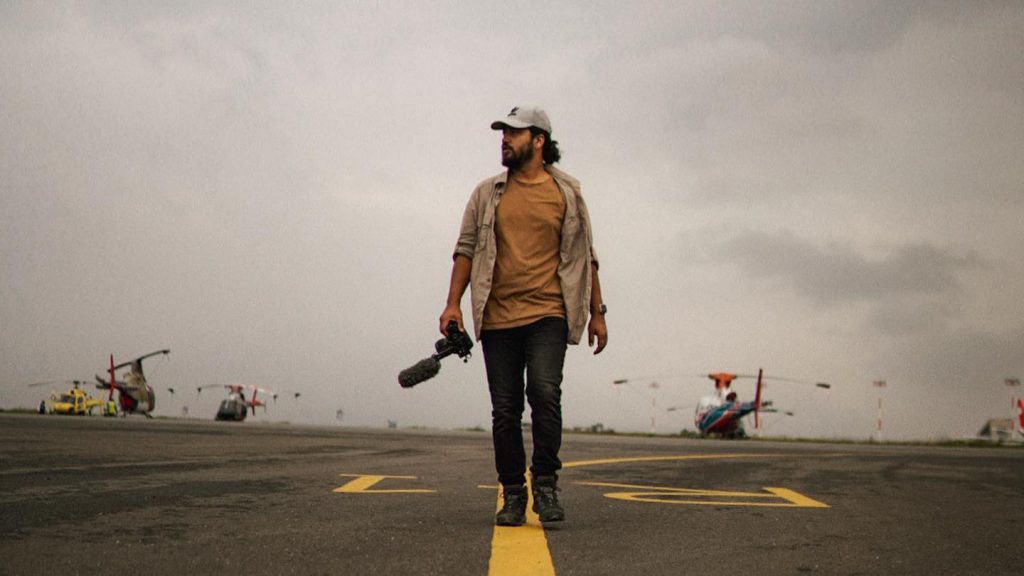 In 2015, when Sisan Baniya decided to focus fully on building a YouTube career, he did not know what he was getting himself into. Things were going quite well for him as he earned enough to sustain himself through wedding photography and commercial shoots. So, this decision came as a shock to many who worked with him.
"They told me I was being lazy and running away from work. But, I was tired of it. I wanted a new challenge," he says.
He took a leap of faith. Wanting to do something new, he started a YouTube channel and since then he has changed the game when it comes to content creation in the country. His channel has over 600,000 subscribers; he is known by almost everyone in urban Nepal, and his videos have touched the hearts of thousands of people in the country and abroad.
But once again, Sisan Baniya, who is arguably one of the most popular YouTubers in Nepal, is planning to do something new; he is planning to end his YouTube career and start a new journey to fulfil his lifelong dream of becoming a filmmaker.
"If things go as planned, 2022 will be my final year vlogging. I have some major projects in the pipeline and am very excited about it."
Finding the right path
Even though he has come a long way since he started, Sisan Baniya remembers his past very fondly which has shaped him to be who he is today.
After finishing school, he looked after his family-owned handicraft shop at New Road. As young as he was, that experience taught him a lot about business.
"I was free and saving up money, I bought myself a Sony Ericsson phone because I liked its camera and started to shoot photos and videos."
Sisan Baniya documented everything that he saw. He also started making funny videos. But, it was not until he went to college that he really started to take things seriously. He had a Sony Handycam at home and hence started to cover college events. As years went by, he started to get better at storytelling and by his final year, his videos were a thing everyone in the college eagerly waited for.
"By the time I was in my final year, I found that this is what I was good at. I was an average student and athlete and always wondered what I was good at and by the last year in college, I found it."
His last video for the college got him a lot of praise. His principal, teachers and peers gave him a lot of plaudits. The love he got even made him emotional.
"It was like I got a goal in life as everyone told me that whatever I made would be great and with that determination, I decided to dedicate my life to content creation."
Wandering around the camera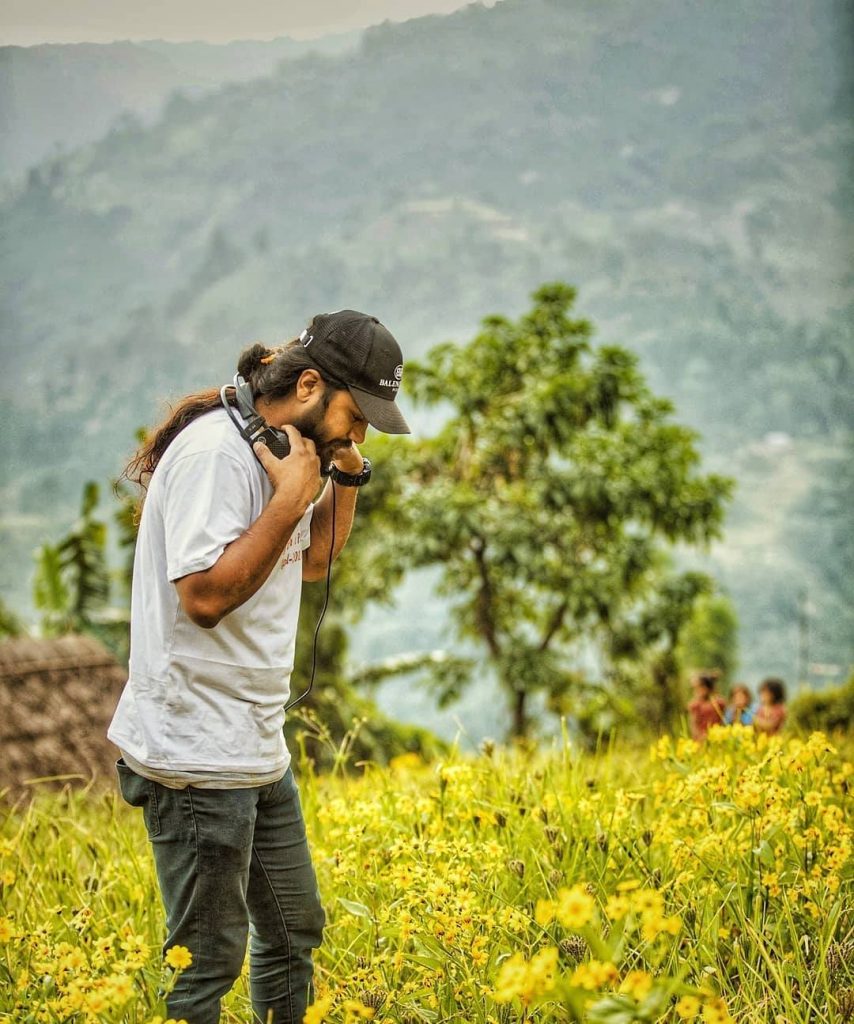 But, there was a problem; Sisan Baniya did not have a camera or computer to edit his photos or videos. Thankfully, in 2012, his friend Roshan Lama came back from the UK and asked Baniya if he wanted to do something together. He had a camera and a MacBook and for Baniya, who was desperate to do something, he said yes.
Together, they worked on multiple projects. They shot music videos for people like Rohit John Chettri, Shreeti Pradhan, Prajwal Mukhiya and Subani Moktan. They also made documentaries for Kathmandu Jazz Conservatory.
But soon Lama became busy with other commitments, and Baniya stopped getting work.
"I contemplated going abroad. I was frustrated and was falling into depression. But, then I met Saruk (Tamrakar) who asked me if I wanted to work on a short film with him."
Borrowing Lama's camera and laptop, Sisan Baniya made a short film, which got a lot of praise and won awards including the best director's award. That gave him the added motivation that he should carry on doing what he loved.
"I then asked dad to buy me a camera and then I started to continuously create videos."
But, content creation was not easy and did not pay well. That is when he started doing wedding shoots as he found out how much it paid. As his videos were different to the usual ones, he got so many offers to shoot weddings, which kept him busy for a few years.
"I did one then got multiple offers to do others. I made a lot of money and bought a lot of gear, most of which I still use."
Between this, he continued to develop technical skills. He went to Nepal's top fashion photographer Kishor Kayastha to learn photography and even took acting lessons with Sunil Pokharel. Both these skills came in handy when he started vlogging.
"I went to acting school because deep inside, I've always wanted to do films but it helped me become comfortable in front of the camera."
Vlogging for fun, then finances
Around 2014, Sisan Baniya also started to make funny Vines and posted them online. He also started to make Vines on social issues, particularly after the earthquake.
But, it was only after the earthquake that he really started vlogging. That push came from a gym owner Sushant Pradhan who kept on pushing him to make vlogs.
"There was a point when he started to give me homework and continuously told me that I was made for vlogging and I could change the game in Nepal if I did."
He listened to him and started making them and putting them on YouTube. His second video was an instant hit. The vlog was about Baniya going to a nearby village to give a small girl a printed and framed photograph that he had taken of her a while back.
"I had posted it when there were only sad stories coming out in the media. People loved it. I got messages from all around and that gave me validation and I felt I found my element."
Sisan Baniya continued making vlogs thereafter, but it was not paying him. That was a major concern as he had left shooting weddings a while back. But, soon, things changed for him.
At the end of 2016, he went on multiple projects. He went to shoot a film song, a honey-hunting documentary, and a video on Rara lake. For this, he went to western Nepal a lot and made a vlog about it, which was received well by everyone.
"That video went big. I'd worked very hard on it too and that helped me gain popularity."
But, finance was a constant issue. Sisan Baniya even made a few videos about it telling his audience how he was struggling. After watching that, two people gave him around USD 500 each, telling him how Nepal needed content creators like him and asking him to continue doing what he was doing.
"I didn't want to take it, but they insisted and I think I will forever be grateful to them."
But, he was still frustrated as he was not gaining much as a content creator. His videos were getting views as they were relatable to the common Nepalis, but he still was not making money and that was an issue. Then, one day, when he was out on a swim, an idea struck as he decided to start a YouTube channel called Paradygm TV in 2017.
"I acquired a company that a few guys were running. They are still a part of my core team and things started changing."
Making YouTube a full-fledged career
There, Sisan Baniya hired young and hungry creators for whom, he bought cameras, gear and equipment.
"It was a win-win for both me and them. Some have gone on to do their own thing and I feel proud to see them do well."
While Sisan Baniya continued making vlogs, Paradygm TV also pushed content that was a hit amongst the urban crowd. Looking at the channel's growth, brands also started to believe in Baniya and his team. They even started to make moto vlogs and travel vlogs along with other entertaining content, which took them to the next level.
"We started to get Rs 100,000 from sponsors."
Since then, things only went up for him. His personal channel continued to grow along with Paradygm TV. In 2018, he also made Miss Nepal Shrinkala Khatiwada's introductory video for Miss World, which gave him even more hype.
By 2018, Sisan Baniya had made it big. Articles were written about him and he was also on talk shows everywhere. He continued in the same form in 2019 and had planned to call it quits from YouTube in 2020 and start filmmaking.
"I had one last project in mind after I was a part of the official videographers for Visit Nepal Year 2020. We'd worked on a lot of projects, but then Covid struck and things had to be postponed."
The lockdown gave him time to think. He decided to postpone it a bit and worked on a lot of commercial shoots and travel videos. He also started a podcast which is trending constantly since as he has been calling people from entertainment, social sector and even politics.
"It's something I wanted to do and when I saw others do it, I got the push I needed as I wanted to do it better than them."
Overcoming hurdles and going ahead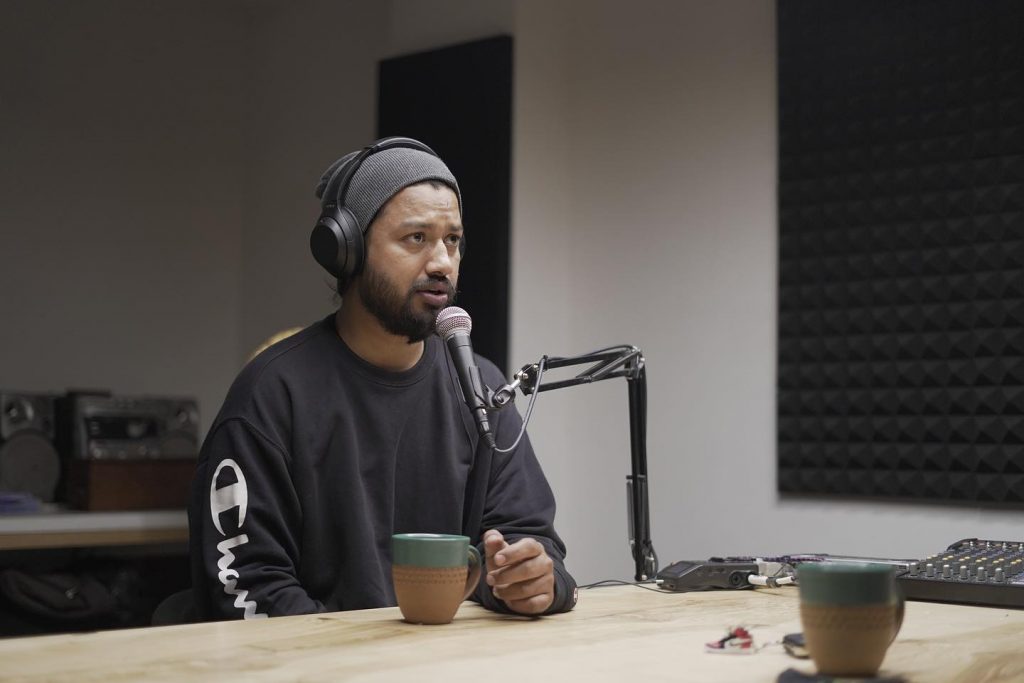 During all this, Sisan Baniya has had a lot of challenges to deal with. The first has to be self-doubt. But, his nature to keep on improving and hustling kept him on his toes.
Another thing that was hard, was explaining to his parents what he was doing. For the most part of his career, they did not understand and he could not explain to them what he was doing. But, with time, that changed.
"My father came to know from his friends what I do. Now, they understand and are very proud of me."
At the end of the day, he feels that all of it was worth it. He says one of his goals was to promote Nepal and he feels that he has been able to do that.
Sisan Baniya says YouTube has been a great platform and feels he made the most of it, but it is time for a change. Ever since he started, he wanted to do films; wanting to revive the storyteller and filmmaker in him, he is planning to call it quits for a while.
"I feel that if you make a lot of videos, you don't grow. Things become constant and sometimes you need a break to have some time for yourself to do something new, to take some risks and create something new."
Sisan Baniya knows that YouTube will always be there. It will always be his safety net, to which he can come back any time. But, for now, he wants a new challenge. A challenge that he hopes will bring something beautiful in his life.
"Whatever I've done, I've done so honestly and given my 100 per cent. I'll do that with what I'll do in the future and I hope people will show me the love they have in all these years."