Eleven years ago, Shahnawaz Mohammad was not happy with the photographs of his wedding. "When I got to see the photos and videos of my wedding, I was so disappointed that I didn't want this to happen to any other bride and groom and their family."
This experience led him to decide to do wedding photography as his career. Then, he started Wedding Diary Nepal. But, in the very first year, he found the sector fraught with too many challenges that he had never thought of.
At that time, the trend of professional wedding photography was not as common as it is now. But, the business has skyrocketed now and the number of wedding photographers has multiplied in the past few years. Yet, the photographers say the field is still fraught with challenges such as maintaining uniqueness, matching up to the international level and making the client understand the worth of the photographers and the charge they take.
Growing sustainability
Ajit Aryal, a photographer who also owns a photo studio Photo Magic in Chabahil of Kathmandu, says wedding photography as a business, has grown more sustainable these days. Aryal, who has been in this business for the past seven years, says, "We do have seasons and off-seasons, but we use the off-season for editing videos and photos. I am satisfied with my work as a wedding photographer. I have been sustaining well with this business."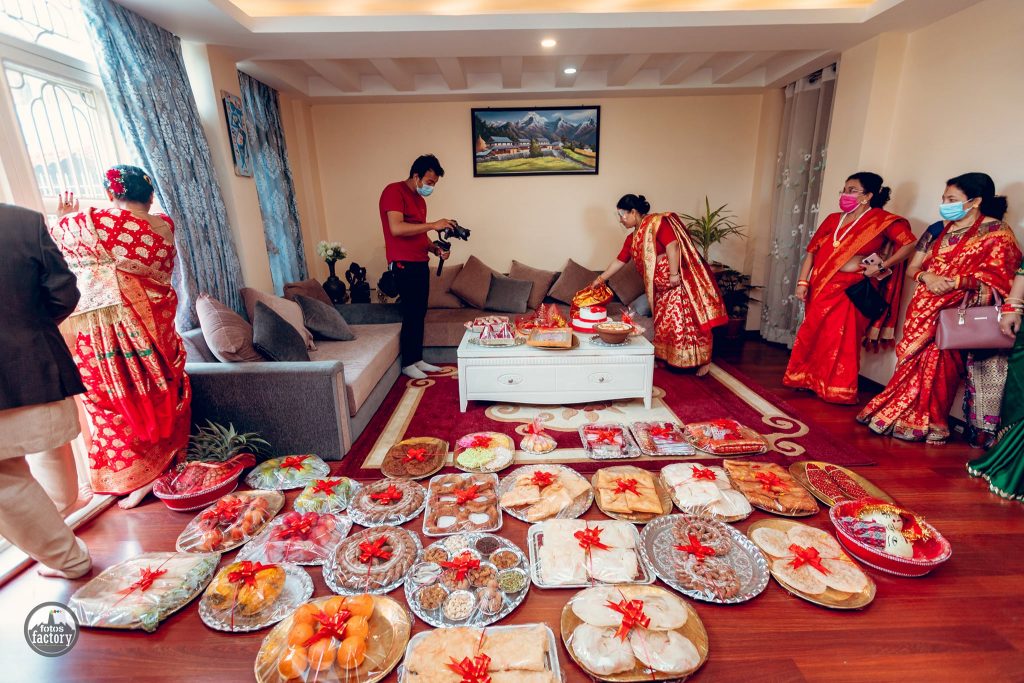 Corroborating Aryal, Sanzu Raut, a wedding photographer who started Sanzu Productions in 2015, says "Yes, we can sustain ourselves by doing this. At least we have been. We work during wedding seasons only, but other small events do happen at other times of the year."
But, the scenario is way different before a decade ago. Mohammad recalls, "When we started out, it was quite difficult to sustain as we would do a few events. But, we get to capture at least four events a day in a wedding season. And, wedding photographers become so occupied with the photo/videography job in the seasons and editing job in off-seasons that the next wedding season soon arrives after we hand over the pictures and videos to the previous clients."
Growing competition
But, the competition in the sector is growing and it is giving a tough time for wedding photographers across Nepal.
There was almost no competition when Fotopasal began wedding photography professionally, says Manoj Shrestha, the executive director and senior cinematographer at Fotopasal. The mushrooming of wedding photographers took place only in the late 2010s.
Mohammad says there were very limited wedding photographers specifically interested in weddings only back then. Now, almost every photographer starts their journey from wedding photography.
Even Raut, who started out in 2015, says there were very few competitors in the market. But now, everyone who owns a DSLR camera can do wedding photography these days.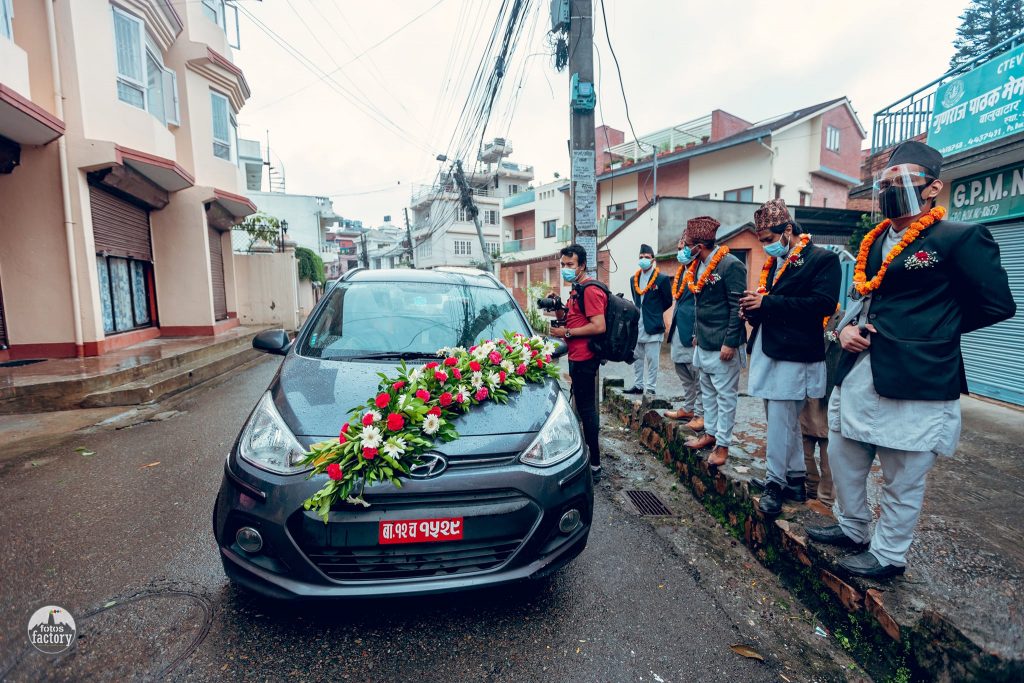 But, the competition is not only challenging, but it offers some opportunities also. Shrestha explains, "There happen about around 60 to 70 weddings in Kathmandu on an auspicious day in a season. Among that, we usually cover only six and the scope for the wedding photographers is clearly evident."
Mohammad also sees the market for wedding photography has grown bigger. He says, "We take at most three events to not compromise the quality we provide. As a team of 16 professionals, we get pre-booked before any wedding seasons, and hence we can say competition has not affected us at all."
The same happens with Aryal who has a team of six including three photographers and three videographers. He says, "We cover at most three weddings in a day. We also hire freelancers to cover the events as per the need. Competition does not matter when you provide quality work to the clients. The business usually runs through a word of mouth and reference basis when the clients are satisfied with your work."
Other challenges to address
Hence, more important than the competition, Mohammad says the toughest challenge has been about providing international quality (technically) as digital media has expanded the exposure of the clients as well as wedding photographers. The clients have become very demanding with how and what they want to cover in their special day and events.
Another challenge is a lack of professionalism in the clients. For example, the hours of work are not specified in advance. "We are booked for the whole day, but how many hours does one day mean? We are still confused about this," complains Mohammad.
Likewise, Aryal adds wedding photographers are not treated with dignity although it is gradually improving in the past few years. He comments the photographers are given no or low respect by the wedding guests.
"The clients don't understand the criteria of pricing," Aryal says, "On the other hand, some beginners having minimal experience and knowledge of this business take the assignments at very low rates and it becomes difficult for us to make the clients understand the difference between their works and ours."