If there were to be a contest to choose the Queen of Lakes in Nepal, Rara would definitely make it to the top the list. Its crystal-clear water, untouched wilderness of its banks and its calm waters would easily win it the title. In addition to that, Rara, not many people know, changes its hues all the time. They say that if you sit on the banks of the lake for a long time, you get to see almost all colours of nature.
What are some of the lake's hues? Let's have a look:
1.
Red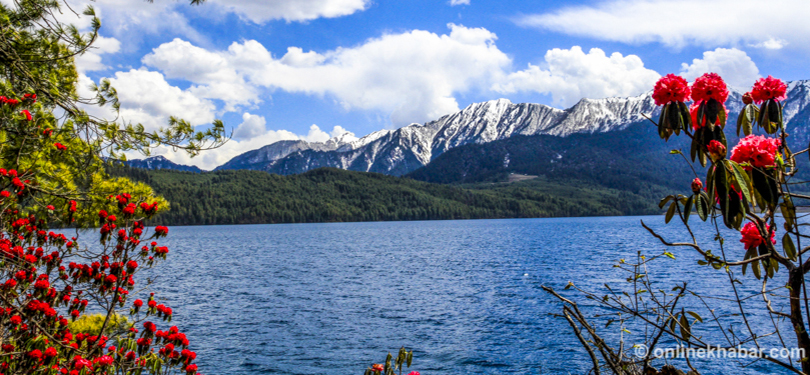 During the Nepali New Year, which falls around April, the colour red engulfs the lake. The country's national flower laligurans (rhododendron) is in full bloom on the banks of the river. the red stands out in the blue of the lake and the clear sky. Rays of the spring sun reflect from the deep blue and hit the red blossoms to enchant you and to leave you spell-bound.
2.
Yellow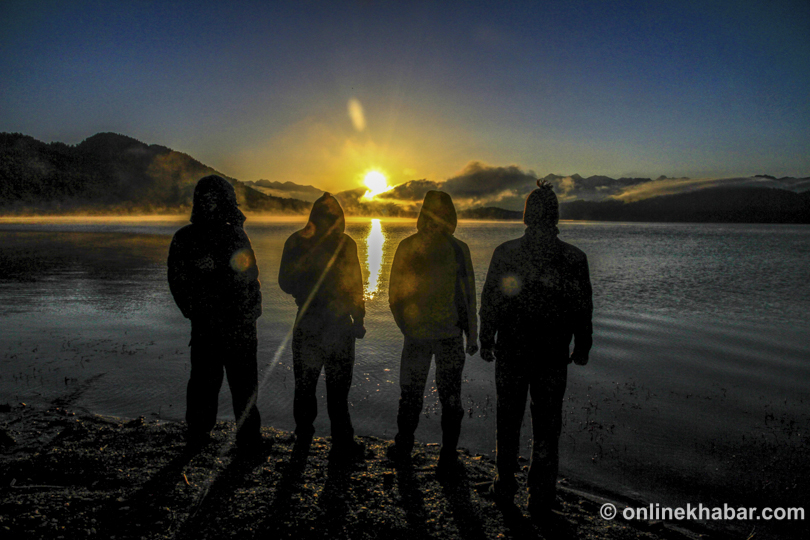 When dusk comes, it brings with it the yellow hue. When you stand on the banks of the lake, you see the yellow ball of fire slowly hide under the gargantuan mountains. The yellow soon fades, but it whispers to you, "I'll come again only if you promise to stay the night."
3.
Golden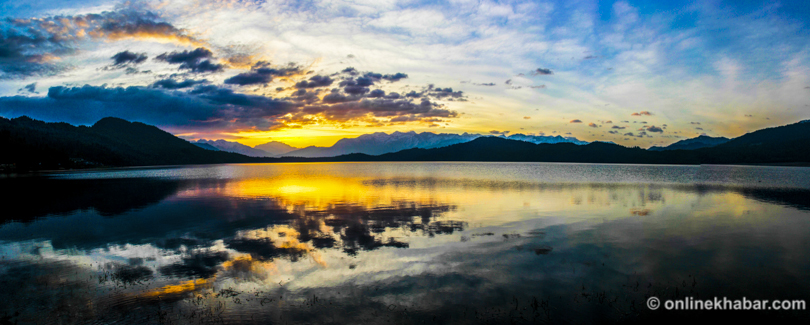 When the yellow ball of fire is no longer visible, the sky turns gold as if someone's just melted a thousand pots of the precious metal. The blue lake just cannot resist changing its colour, and looking at the view you wonder why you can't stay here for eternity.
4.
Gray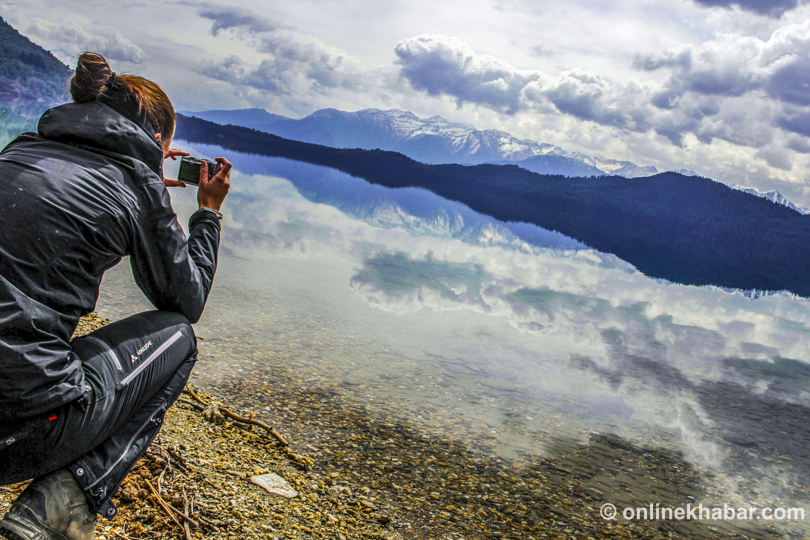 During the rainy season, gray clouds take over the sky. But they cannot take over the lake. The calm lake, however, makes them feel that they have taken over its crystal clear waters as well, for it does not want to be disturbed. But the clouds soon make way for rain and agitate the placid lake.
5.
White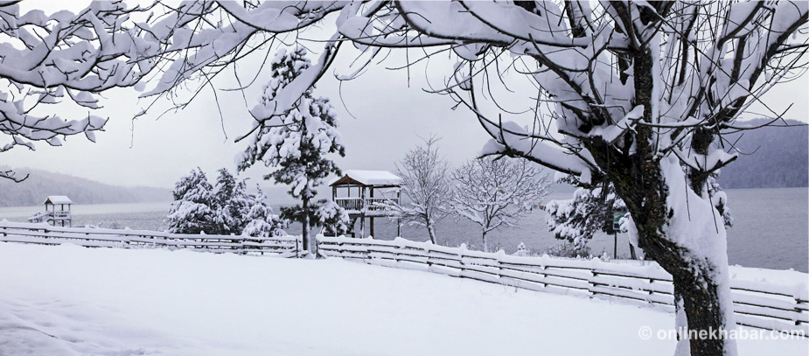 Not many people can imagine what the lake looks like during winter. The lake is nearly frozen and snow takes over the area. There's nothing but white, for a long distance. The lake becomes calmer than ever and counts it days so that the blooms return to take away all the gloom!