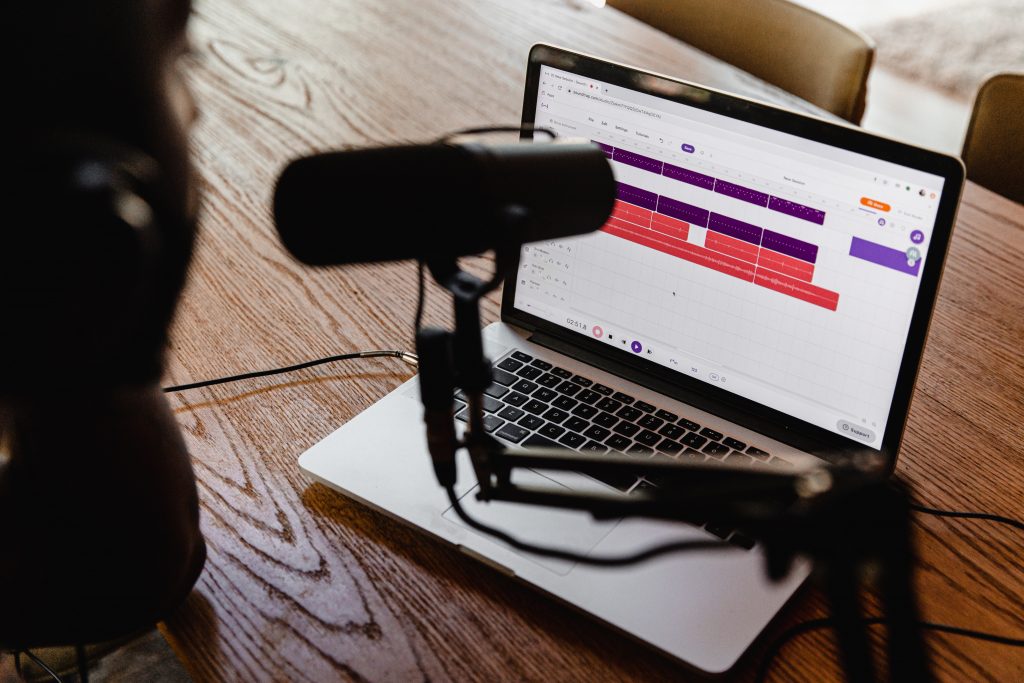 Over the course of the past few years, Nepali podcasts have emerged as a popular medium for storytelling, information sharing, and entertainment. With its ability to amplify voices, connect communities and educate listeners, podcasts have become an integral part of the Nepali media landscape.
Podcasts are so popular now, there is one on everything you can imagine. From normal talk shows to ones on Nepal's capital market and sports, there is a podcast for everyone. These Nepali podcasts feature people from all walks of life who give insight into various issues that people often wonder about.
So, what are these podcasts we are talking about? Well today, we bring a list of 10 Nepali podcasts from different genres that are popular in Nepal:
On air with Sanjay
On Air with Sanjay Silwal Gupta is one of the most popular Nepali podcasts. Over the past two years, the podcast has completed 317 episodes.
The guest for the podcast comes from various sectors ranging from arts to politics and media and more.
Paradygm Podcast
Paradygm Podcast has gained recognition for its unfiltered and authentic conversations, featuring individuals from a wide range of sectors.
The podcast hosted by vlogger Sisan Baniya has featured well-known personalities like Swarnim Wagle, Iih, Rekha Thapa and Sarita Giri. The podcast has over 100,000 subscribers.
Period Kaa Kura
Period Kaa Kura, hosted by Shristi Kafle and Priyanka Budhathoki, is a podcast dedicated to debunking myths, taboos, and stigmas associated with menstruation in Nepali society.
This podcast aims to combat menstrual discrimination by providing a platform for individuals who menstruate to express themselves and challenge societal taboos.
Today, Period Kaa Kura has evolved into a platform where individuals can openly discuss a topic that has been overlooked and silenced.
Boju Bajai
Started by two feminist friends Bhrikuti Rai and Itisha Giri in 2016, Boju Bajai began as a passion project to address the void that exists in the discourse around gender and the politics of gender in Nepal and South Asia.
Since its inception, it has consistently aimed to amplify genuine and unfiltered expressions and perspectives of Nepali women, challenging the existing norms and driving transformative impact.
Colors of the Game
Colors of the Game, hosted by Avash Ghimire, is the only Nepali podcast dedicated to sports sectors. So far the podcast has released 12 episodes.
Some of the sportspersons featured in Colors of the Game are Santosh Sahukhala, Usha Bhandari, Meghraj KC, Chencho Gyeltshen and Lalit Rajbanshi.
The Doers Nepal
The Doers Nepal is one of the oldest podcasts in Nepal began in 2019. The Podcast is currently running its seventh season and it often invites entrepreneurs who dreamed of doing something big in the country as the guest. Some of the guests featured in its latest episodes are Dipesh Tripathi, Ravi Mainali and Surya Aryal.
Sushant Pradhan
Sushant Pradhan Podcast deals with various sectors such as music, politics, foreign affairs and more. The podcast has over 100,000 subscribers on YouTube and released 153 episodes.
Some of the people that have been featured in this podcast are Swapnil Sharma, Lalit Basnet, Rajiv Kafle, and Usha Titikshu
Guff Guff Pass
The conversation in Guff Guff Pass sounds relatively cool, funny and random.
As of writing this, the podcast has released 122 episodes. Some of the guests featured in Guff Guff Pass are Sisan Baniya, Louise Nothomb, and Rajiv Kafle.
Nepali Paisa
If you are interested in the stock market, investment and entrepreneurship, going through Nepali Paisa can be helpful for you.
The podcast has featured various people from the finance sector such as Grace Rauniyar, Ajay Shrestha, Ashish Raj Pandey and Shraddha Pant.
Herne Katha
One of the most popular web documentary series on YouTube in Nepal, Herne Katha also has its own podcast.
Herne Katha has named the podcast Sunne (Audible) Herne Katha. However, the audio series is not quite updated.
Law Kura Garau
Law Kura Garau is a podcast dedicated to the legal fraternity. The conversation of the podcast revolves around the laws and regulations that are practised in Nepal. Some of the guests featured in the podcast are Semanta Dahal, Santosh Sigdel and Rastra Bimochan Timalsena.
The Back Stage
Hosted by famed comedian Sandip Chhetri is one of the newest Nepali podcasts. It brings people from various sectors who are less explored despite holding a significant role in their specific profession. So far the podcast has released eight episodes. Some of the people featured in the podcast are Smarika Phuyal, Binu Khadka and Binu Shakya.