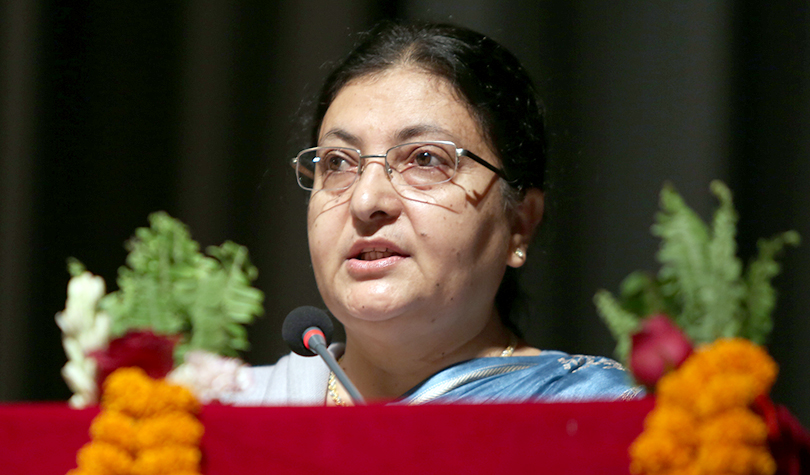 Doha, November 1
President Bidya Devi Bhandari has called on the Nepali diaspora in Qatar to invest in Nepal with confidence.
Addressing Nepalis in Qatar, President Bhandari, urged one and all to join hands for development and prosperity.  "The government has created an investment-friendly environment and legislated laws to help you," said the President.
Representatives from Qatar-Nepal Friendship Association, industrialists and others also were present at the programme organised by the Embassy of Nepal, Qatar.
President Bhandari, who is on her four-day formal visit to Qatar, shared that intensive discussions were held on the issues of bilateral interests and mutual cooperation with the Amir of Qatar during bilateral talks. She said that issues of Nepali migrant workers were also raised.
On the occasion, she expressed confidence that Nepal-Qatar ties will be further strengthened in the future.
Addressing the same programme, Minister for Foreign Affairs Pradeep Kumar Gyawali said Qatar is Nepal's trustworthy friend and the labour relations has further strengthened bilateral ties.