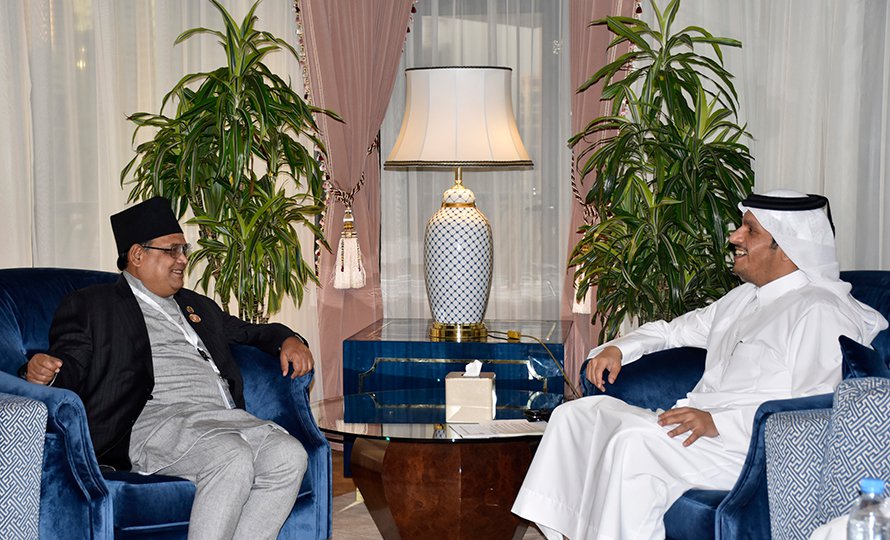 Kathmandu, April 7
Speaker Krishna Bahadur Mahara on Saturday held  a meeting with Qatari Deputy Prime Minister and Minister of Foreign Affairs Sheikh Mohammed bin Abdulrahman Al-Thani.
During the meeting held in Doha, he raised concerns about rights of thousands of Nepali workers living in the Gulf country.
Speaker Mahara is currently in Doha of Qatar to attend the 140th General Assembly of the Inter-Parliamentary Union.
"More than 400,000 Nepali workers are there in Qatar," he told the Minister, "We wish that the host government would take necessary initiatives for their work security and facilities and services."
In another context, Mahara also appealed to the Minister to encourage Qatarai businesspersons to invest in Nepal's agriculture, tourism, energy and physical infrastructure sectors.
He was of the view that Qatar's progress in infrastructure development in a short span was exemplary for other countries.