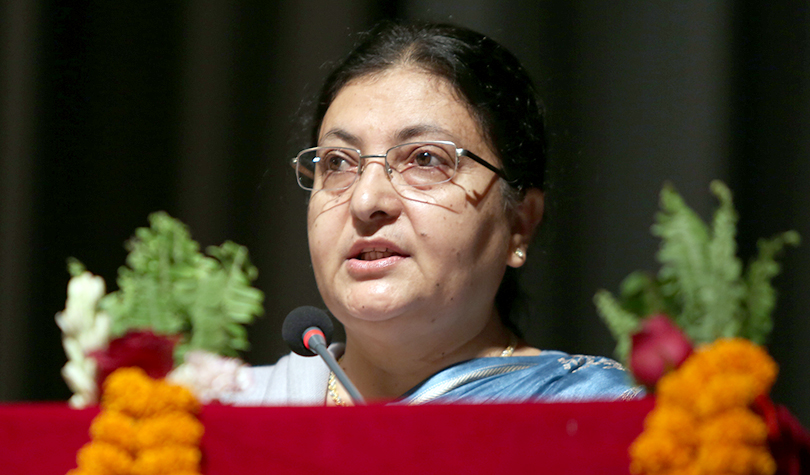 Kathmandu, October 28
The four-day official visit of President Bidya Devi Bhandari to Qatar, which begins on Monday, will focus on strengthening bilateral ties.
President Bhandari is embarking on the visit upon an invitation from Sheikh Tamim Bin Hamad Al Thani, the Emir of Qatar.
Minister for Foreign Minister Pradeep Kumar Gyawali said that although the Head of the State's visit is focused on strengthening bilateral relations, other issues will also figure.
Minister Gyawali said, "Discussions will be held regarding security and concerns of Nepali migrant workers in Qatar as well as areas of trade expansion between Nepal and Qatar."
He further said that serious discussion will be held regarding bringing in investment and technology to Nepal from Qatar in agriculture and infrastructure development sectors. Some agreements will be signed in this regard, he said.
The Foreign Minister said discussion regarding exporting Himalayan water to Qatar will also take place.
Discussion on visa-free entry for diplomatic passport holders is also on the agenda.
Foreign Minister Gyawali, expert at the Office of the President Madhav Sharma, Foreign Secretary Shanker Das Bairagi, Secretary at the Office of the President Binod KC, Chief Executive Officer of Investment Board, Nepal Maha Prasad Adhikari, Chief Personal Secretary of the President Dr Bheshraj Adhikari, media persons and industrialists will accompany President Bhandari.