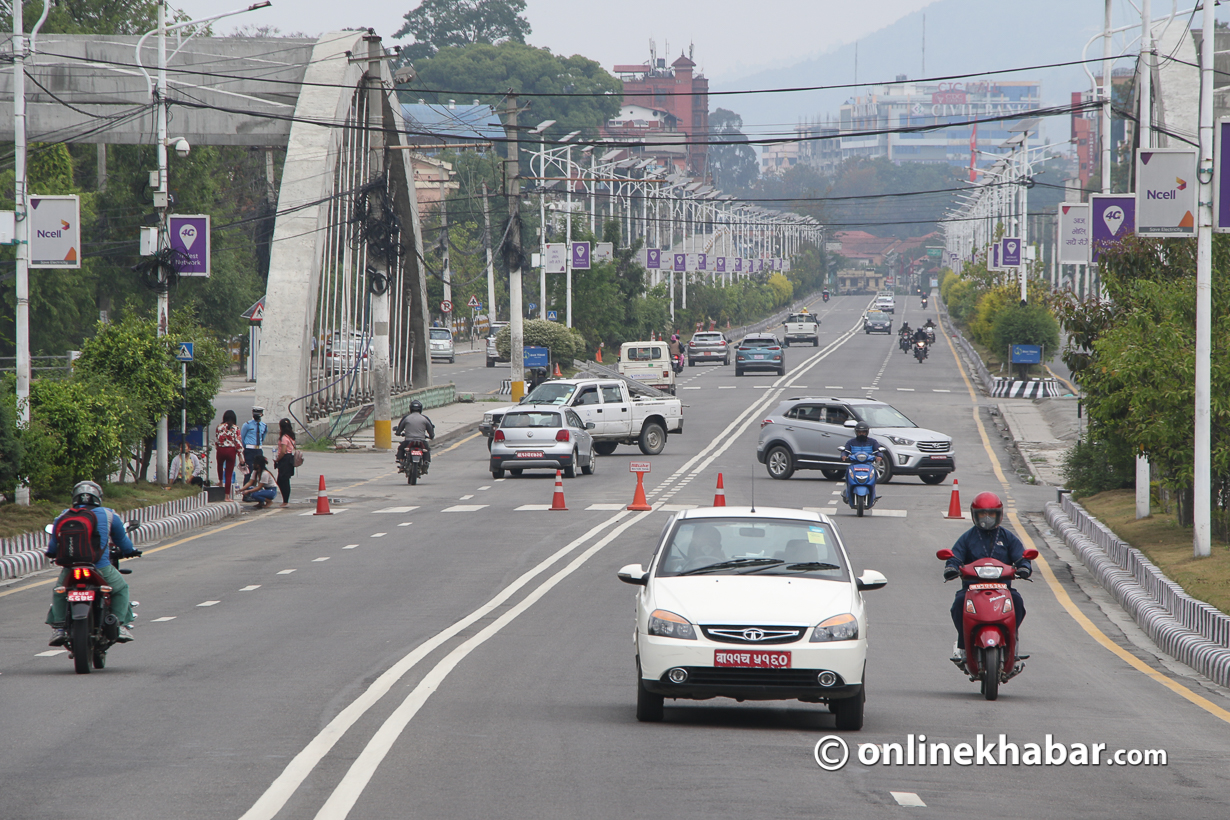 Kathmandu, August 6
The Ministry of Home Affairs has decided to impose the odd-even rationing on the operation of private and public vehicles in the Kathmandu valley and any district with more than 200 active Covid-19 cases from Thursday.
The ministry came up with the decision in its bid to control the coronavirus spread in the districts. Likewise, the ministry has also barred human movement between 9 pm and 5 am every night, according to a notice issued by the ministry's spokesperson Chakra Bahadur Budha on Wednesday evening.
Meanwhile, the Metropolitan Traffic Police Division chief SSP Bhim Prasad Dhakal says the restriction will be enforced strictly. "Please do not ask us for any excuse," he tells motorists.
Earlier, the rationing on private vehicles was in effect in the valley until the government lifted the lockdown on July 21 since when the government relaxed some restrictions in the second week of June.
After the end of the lockdown, Covid-19 infection has increased in the valley, forcing the Ministry of Health to propose restrictions on the operation of vehicles again. Just a few days ago, the Health Ministry had floated the proposal to the Covid-19 Crisis Management Centre.