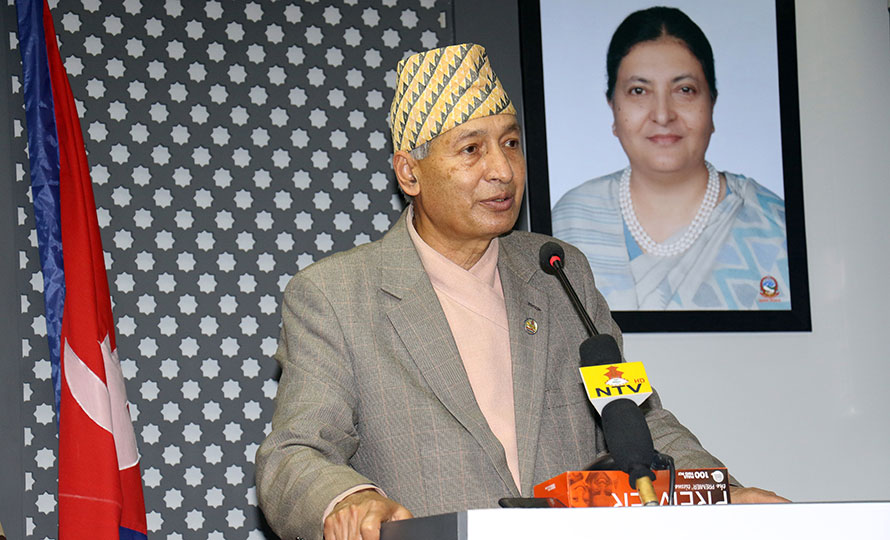 Kathmandu, July 21
The government of Nepal on Tuesday has announced that the lockdown imposed to control the Covid-19 outbreak in the country will officially end from midnight today.
However, some restrictions will still prevail as the risk of Covid-19 infection still exists.
The cabinet meeting held on March 23 had decided to impose the lockdown from March 24. Initially, it was announced for one week was repeatedly extended till today. In mid-June, the government had relaxed some measures of the lockdown restrictions.
Organising a press conference in Kathmandu on Tuesday evening, the government spokesperson, Finance Minister Yuba Raj Khatiwada, said the cabinet meeting held on Monday decided to end the lockdown.
As per the decision, the suspension on domestic and international flights will also end on August 17. Likewise, hotels and restaurants will be allowed to operate from July 31. They, however, will be barred from hosting parties and gatherings.
Trekking and travelling businesses will also resume from July 31.
Long-route public transportation will reopen on August 17 whereas the odd-even rationing on private vehicles has also ended. Sports and other academic activities except regular physical classes will also reopen from that day.
Entertainment centres such as cinema halls and dance bars, health clubs and swimming clubs, salons, beauty parlours, spas, libraries, zoos, and museums will remain shot until the next notice.