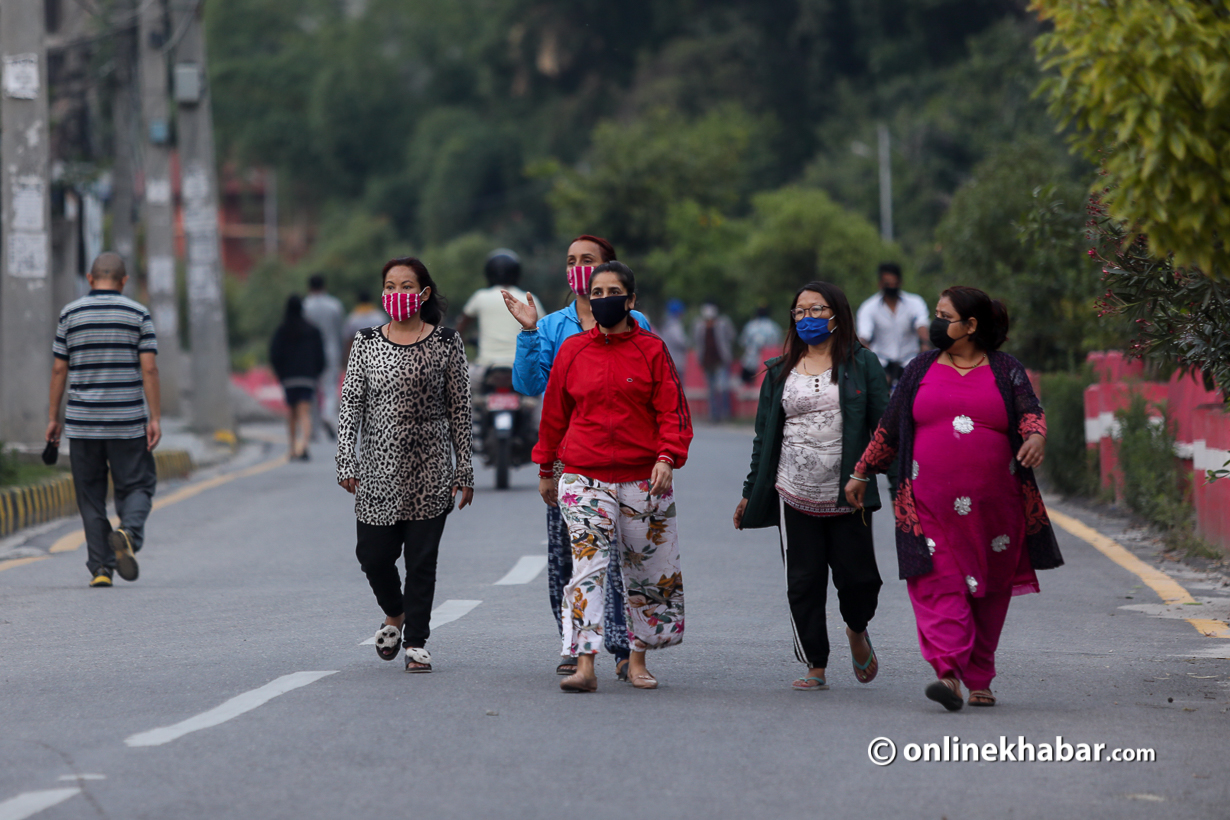 Kathmandu, June 11
The government of Nepal has announced that it has introduced some measures to relax the lockdown imposed to control the coronavirus outbreak in the country.
The government spokesperson, Finance Minister Yuba Raj Khatiwada, announced during a press meet in Kathmandu on Thursday afternoon that the cabinet meeting held on Wednesday decided to make government offices function in two shifts so that the transportation of staff during the lockdown will be easy.
The first shift will begin at 8 am from 1 pm whereas the second shift will begin at 1 pm and ends at 6, according to Khatiwada. Private organisations have also been told to follow the two-shift model.
The government has decided to let private vehicles ply roads in the concerned districts (the Kathmandu Valley in case of Kathmandu, Bhaktapur, and Lalitpur) on the basis of odd-even rationing. A vehicle can carry a maximum of two persons besides the driver.
However, the odd-even rationing is not applicable to motorbikes and scooters. They can ply every day, but there should not be any pillion rider. The public transportation is still suspended.
Meanwhile, all shops including departmental stores, but except shopping malls, will be open from now onwards. Restaurants can provide delivery and takeaway facilities though they will not open now.
Likewise, banks and financial institutions have been told to resume full-fledged operation.
Schools and colleges, entertainment enterprises, and sports centres among the businesses gathering crowd will remain suspended.