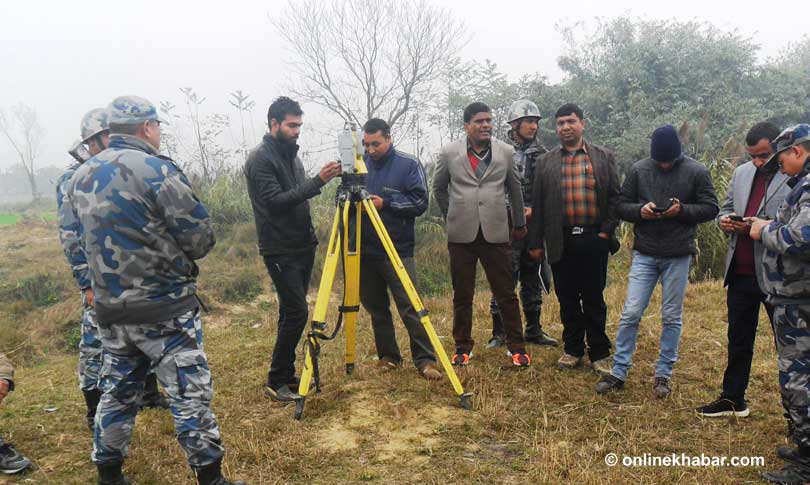 Birgunj, January 21
Nepal's Department of Survey has sent a team to investigate into reports of border encroachment by India on the no-man's land near Birgunj.
Recently, locals of Chhapkaiya in Birgunj-1 of Parsa district have claimed that around 50 bigahas of land have been encroached by India as they erected new border pillars recently.
Responding to the reports, the Department has sent its directors Anil Marasini and Damodar Dhakal among others to the site. The team has begun its task on Saturday.
Marasini says  the team will look into the issue after listening to complaints of locals. "Some people have shown us their land registration certificates claiming their land is in India now," he says, "For now, we cannot definitely say what is their situation and what is the situation of border."
Officials say the two countries had agreed to consider local Sirsiya River as the border in early 19th century. Later, in 1960s, Nepal carried a land survey and it found that the river changed its bed.
Dhakal says the team will also do a mapping of the River again. "This process has three distinct phases. Now, we will do a survey. Then, another team conducts the enforcement mapping. Finally, a cross-border holding will be held."