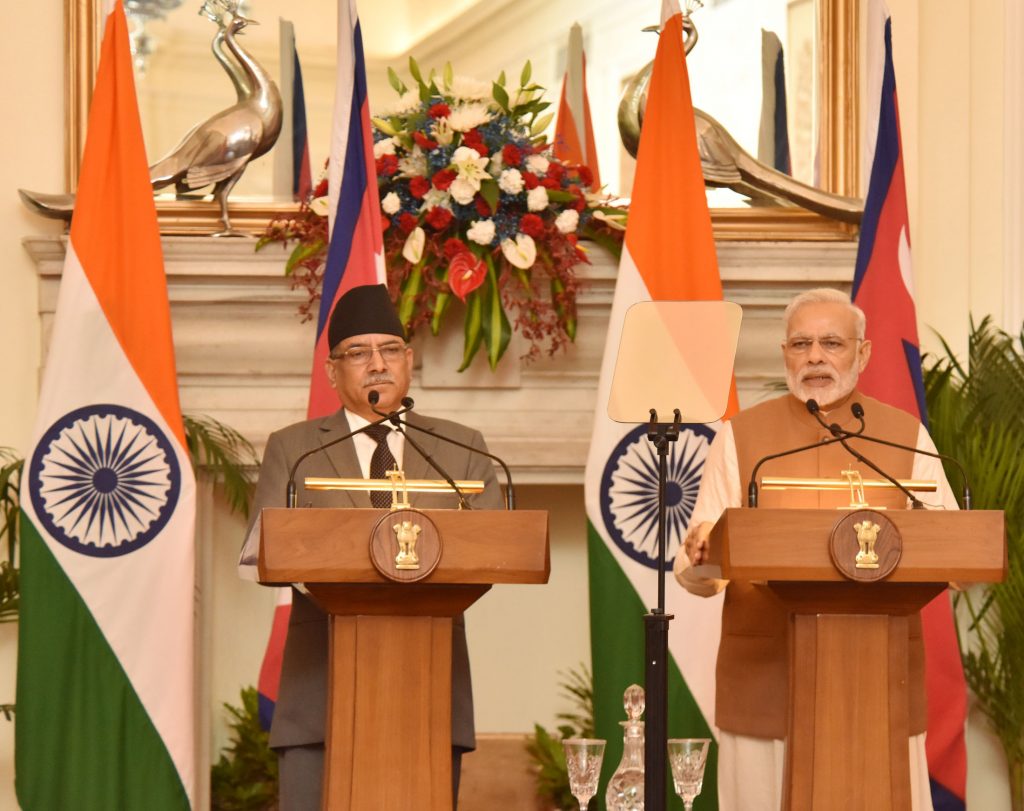 Kathmandu, May 25
Officials at the Prime Minister's Secretariat and the Ministry of Foreign Affairs have confirmed that Nepal PM Pushpa Kamal Dahal will go on an official visit to India from May 31 to June 3.
The dates of the visit, however, are yet to be announced fully, and it has been learned that the foreign affairs ministries of both countries will issue a statement at the same time before this weekend.
If the proposed itinerary is anything to go by, Dahal will hold a bilateral meeting with his Indian counterpart Narendra Modi on June 1. On the same day, he will pay a courtesy call on Indian President Droupadi Murmu.
The next day, Dahal will go to Mumbai.
According to the sources, Dahal wanted to visit India a few weeks earlier, but he deferred it owing to the fake Bhutanese refugee scam investigations.