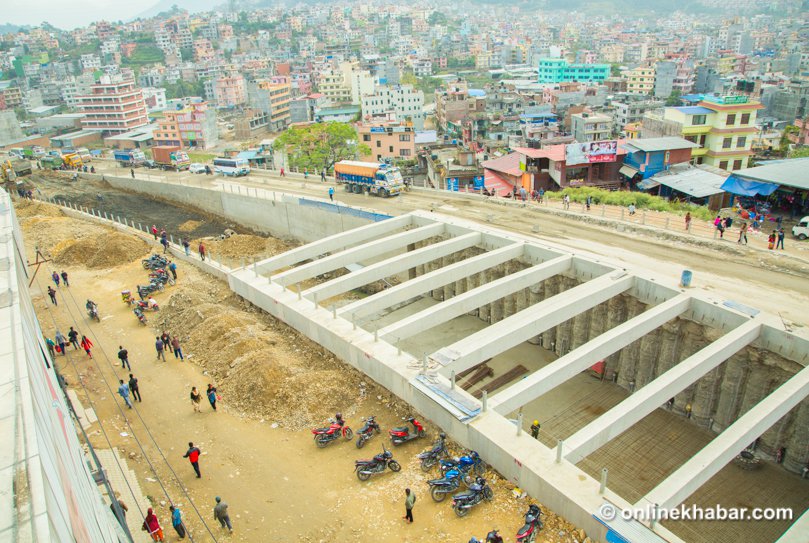 Kathmandu, April 15
The under-construction underpass at Kalanki Chok of Kathmandu is likely to achieve its breakthrough in next one month. However, it will take few more months to do post-construction works so that the structure will be ready to use.
It will be Nepal's first underground road ever. The Ring Road Expansion Project, which is constructing the underpass says the finishing will take around three months.
After around 3.5 months, the Project will expire. However, it is unlikely to meet the deadline. In that case, the government will extend the term.
Around 93 per cent works under the Project has been over now, according to Bhandari.
The Chinese government extended a grant of Rs 5 billion for the project.