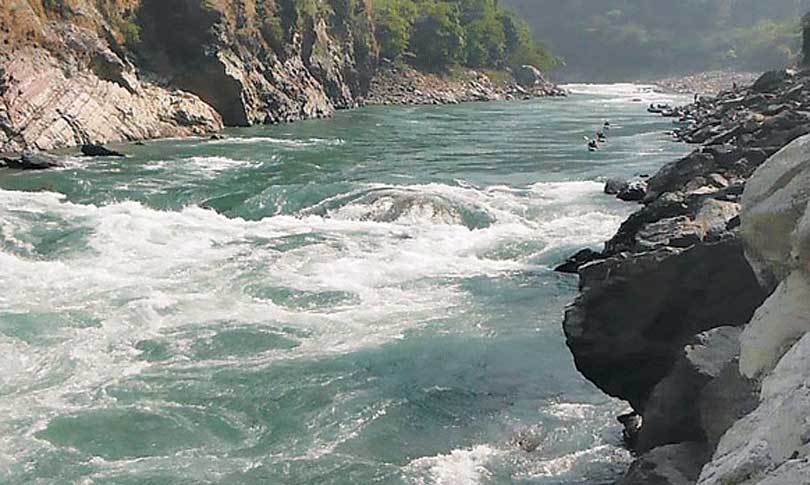 Kathmandu, August 9
Nepal has awarded a contract to study and build two key hydropower projects in the country to an Indian company.
A meeting of the Investment Board Nepal on Monday decided to let the Indian company, NHPC India Limited, study the 750-megawatt West Seti and 450-megawatt SR6 hydropower projects in western Nepal, as a part of the building of the projects, informs the board CEO Sushil Bhatta.
The government was preparing to hand over the West Seti project to India after a contract with the Chinese company, Three Gorges, got cancelled.
"We made the decision looking into all dimensions," Bhatta says, adding the Indian company has expressed its confidence in constructing the projects.
Stakeholders, however, have criticised the decision as the two governments are yet to calculate how the benefits of water resources will be shared between the two countries.
"India thinks Nepal's water resources and electricity belong to India, and it is behaving in the same way," former water resources secretary Surya Nath Upadhyaya says, "We are committing a mistake by agreeing to India's terms. How is it possible that you calculate and regulate electricity but not other benefits of the water?"