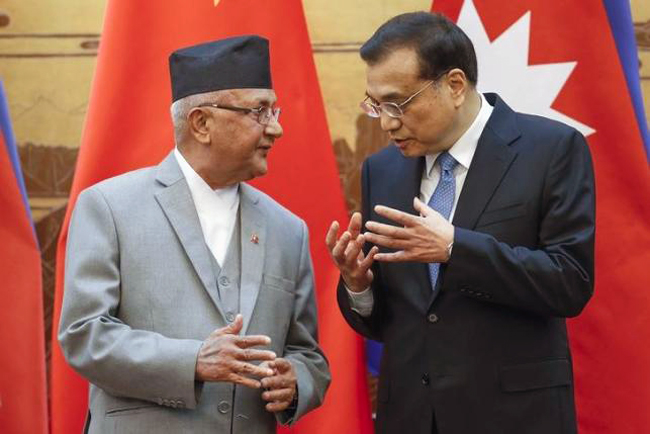 Kathmandu, March 27
Prime Minister KP Sharma Oli is returning home upon completion of his week-long visit to China, on Sunday. He is scheduled to land at Tribhuvan International Airport at 3 pm.
Leading what many call a jumbo team, Oli had left for China and inked 10 agreements, including a transit deal, with the northern neighbour. During Oli's visit, the two countries had issued a 15-point joint communique.
While in China, PM Oli had met his Chinese counterpart Li Kequiang, Chinese President Xi Jinping and other key officials. He had also visited different Chinese provinces and cities.
Meanwhile, PM Oli has visited an earthquake memorial and museum in Sichuan province. China constructed this museum in memory of a 7.9-magnitude quake that rocked China in 2008.