Until last year, meetings between Prime Minister KP Sharma Oli and the Chinese Ambassador to Nepal Hou Yanqi were a frequent affair. There were times when Hou even frequented the office of President Bidya Devi Bhandari.
Hou did the same thing that Indian ambassadors in Kathmandu did a few years ago: go to houses and offices of influential political leaders of both the ruling and the opposition parties. In 2015, as the constitution was being drafted, former Indian ambassador Ranjit Rae would call for meetings with all top political leaders of the country to know what was going in Nepal.
Many were arguing if China, like India in the past, was trying to micro-manage Nepal during its internal affairs and disputes. Erstwhile Nepal Communist Party leaders even went on to say that Hou's visit, unlike visits of Indian ambassadors were good for the country.
But, things have changed now. China, which would have a point of view on almost all of Nepal's internal matters, has stopped talking about Nepal. It has not given any statement after Oli dissolved the House of Representatives for the second time. The issue has not even been discussed in any of China's media.
Hou's visits have also stopped in recent times as she has stayed away from the residents of both the prime minister and the president. Foreign affairs experts say that China has stopped showing interest in Nepali politics after a high-ranking official from its communist party came and left Nepal meeting Oli in December 2020.
So, what does this mean?
Is it unhappy?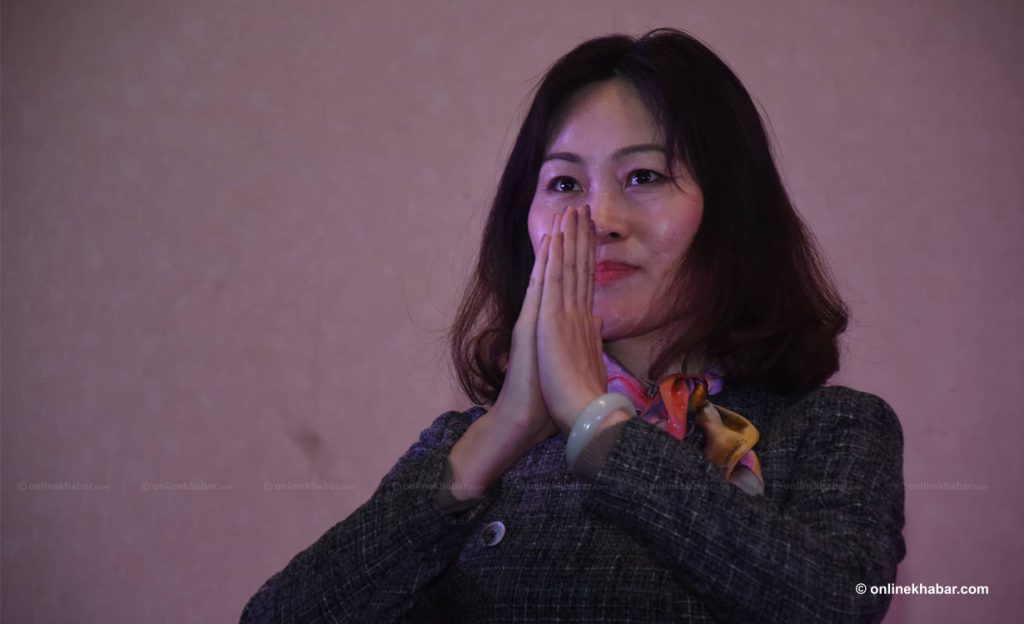 In February, China announced that it would donate 800,000 Covid-19 vaccines to Nepal. While previously it brought various medical equipment to Kathmandu on its own, this time, it wrote to Nepal's Foreign Ministry asking the Kathmandu government to come to China to pick the aid up.
Three weeks after that letter, Nepal's government sent a Nepal Airlines aircraft to pick up the vaccines. This was one of few times when China refused to bring the aid itself. But, a bigger question is why it took Nepal three weeks to bring the vaccines to Nepal.
After India, China is the country Nepali leaders often turn to for immediate help whenever something goes wrong. But Nepal did not appeal to China for help on time, say analysts. The only appeal came from Nepal's embassy in Beijing until Bhandari in a telephone conversation with President Xi Jinping asked for an additional million vaccines as aid.
Until today, Oli and his office has not taken any steps to seek help from China. Even though China has been sending vaccines as aid, Nepal has not held any talks with it about purchasing vaccines. Even though Nepal has not been in talk with China, it has still tried to help Nepal with medical equipment and vaccines.
"It seems like the Oli government doesn't want Chinese help," says Tanka Karki, a former Nepali ambassador to China. "If both parties wanted, China would have sent a lot of help."
China trying to keep its distance from Nepal is also evident from it not sending Nepal an invitation for the Boao Conference. Oli had been invited to the conference in 2018, but he chose to go on a state visit to India instead of the conference. Since then, Nepal has not received invitations to the conference.
This shows that relations between Nepal and China are not that great even though the latter has been helping the former with medical aid during the pandemic. Political analysts say that China does not normally hold dialogues as it believes that their actions speak louder than words.
Geopolitical analyst Chandra Dev Bhatta says that China did not look like it was in the mood to do anything out of its way to help Nepal.
"They've not deemed us important when it came to the Boao Conference and even during the pandemic, they've seemed to be reluctant to help us," he says.
Failure in 'communist partnership'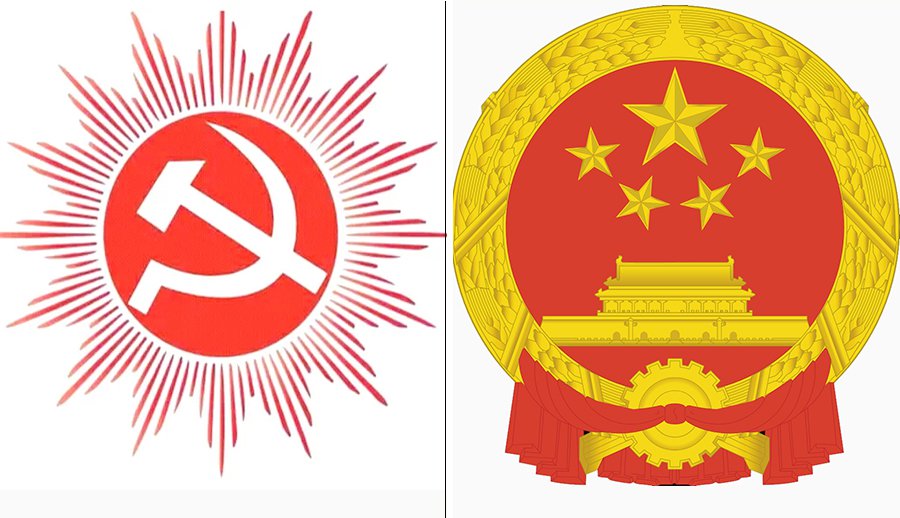 Last year, when there was internal turmoil in the erstwhile NCP, Ambassador Hou was very active in trying to solve the dispute. During one of her visits to Oli, she advised him that he should relinquish the party leadership while he was the prime minister. A leader close to Oli tells Onlinekhabar that Oli did not like the suggestion.
"He feels that his position of power is under threat from China. That is when he started to look towards India for help," says the leader asking no to be named.
The Centre for Nepal and Asian Studies' Executive Director Mrigendra Bahadur Karki says that China feels Oli disregarded its advice as it has become closer to the west and India.
"China feels comfortable when Nepal is run by communists. That is why it wanted to keep the two parties together. But due to Oli, its plan did not succeed," he says.
Bhatta also thinks the same. He feels that Oli, who has been accused of being authoritarian, was irritated at the manner in which China has tried to deal with Nepal's internal issues. Bhatta says China wants Nepal to have a communist party for the long haul and keep on coordinating, but Oli did not like it fearing it would take him out of the government.
To ensure the partnership, the NCP and China's communist party even signed a cooperation agreement. Since then, a lot of NCP leaders went to China for training purposes about the formation of parties and principles of communism. The cooperation between the NCP and China was so strong that people were talking if China only wanted to help the NCP and not Nepal.
On December 20, 2020, Oli dissolved the House of Representatives and started talking about disbanding the NCP. Then, China felt Oli had betrayed them. To talk to him, China even sent its high ranking officials from Beijing. But, Oli did it anyway as China's plan to keep Nepal away from the influence of the west and India failed.
Expectations from each other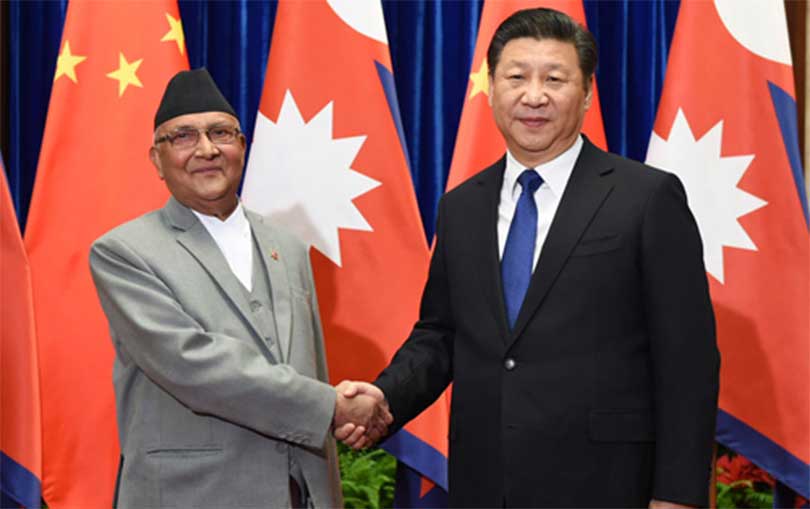 Ever since India imposed an economic blockade on Nepal in 2016, Oli tried to be close to China. Even though he has made inroads, things have not moved as swiftly as he had hoped they would.
In 2019, Nepal and China signed a transit and transportation agreement, but Nepal is yet to use any of the ports listed on the agreement. But, analysts say that even though the agreement has not been implemented, the fact that it has been signed goes a long way.
Former ambassador Karki says that due to the agreements not being implemented, a lot of Chinese investments have been put on hold.
"We could benefit a lot from the investments coming in. But, the situation right now is not favourable," says Karki.
Oli had a few aspirations from China. He wanted China to pay for the railway that would join the two countries. But, China said that Nepal also had to invest in the project which included the DPR.
He had even hoped that Xi, who came to Nepal in October 2019, would announce that he would be offering financial help to Nepal, in a similar manner Indian Prime Minister Narendra Modi did. But, Xi did not do that.
"Since he's not got what he's wanted from China, he wants to move towards India now," says Bhatta. "That is why he is looking to pass the MCC as well."
 Mrigendra Bahadur Karki says that the visions of Nepal's and China's communists are different and getting on the same page for both of them will be hard.
China had hopes and aspirations from Oli too. It had hoped that the Belt and Road Initiative (BRI) documents would have been passed by now. But, in the past three years, the project has not moved forward at all as Nepal is debating which deal to endorse first – the MCC or the BRI.
Had the BRI been prioritised, at least nine projects would have started out of the 37 listed on the agreement. But, nothing has been done so far as both parties are yet to agree on the modality of investments.
Oli wants China to fund some of these projects. But, according to the BRI, China has said it will not hand out aid to any country.
Oli had also hoped that China would support Nepal when it came to its security. But, before that, China wants Nepal to sign an extradition treaty which is being opposed by India, the US and other western countries. Due to that opposition, Nepal has yet to sign the treaty or agree to pass the BRI.
China correcting its course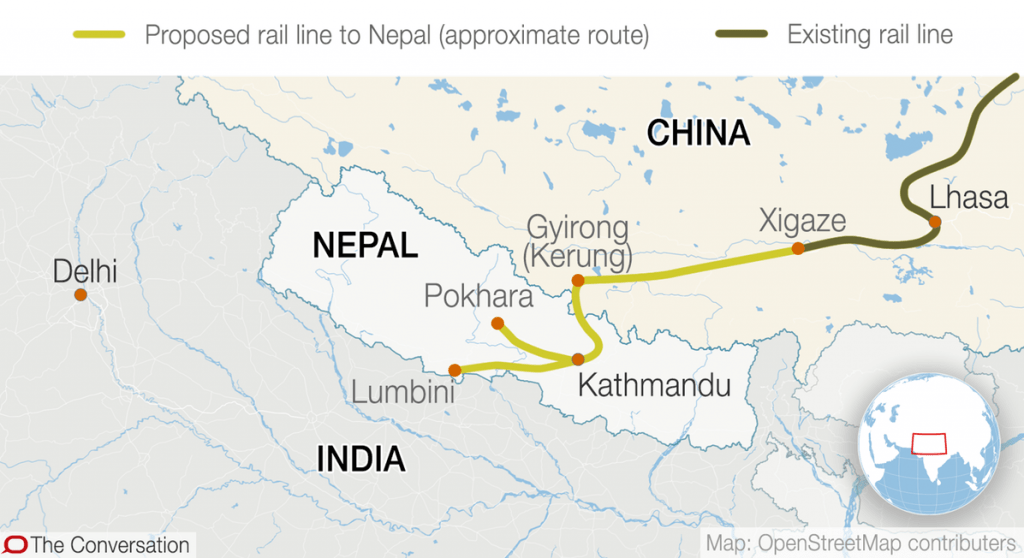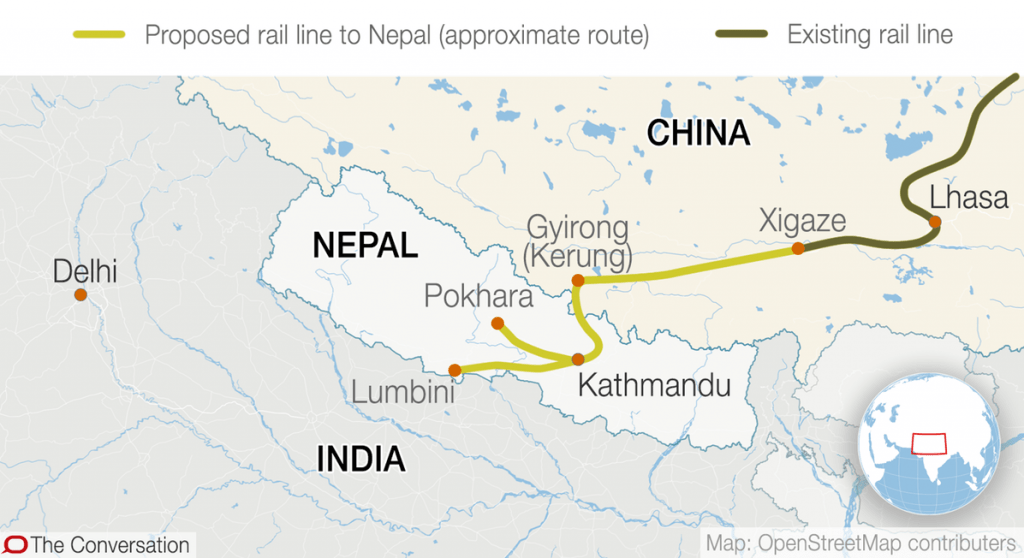 In 2018, China was quite happy that UML and Maoists merged to form a strong communist party. They felt that through that, Nepal would be their long-term ally. 
Bhatta says that, initially, the relationships between the two countries were quite good with officials from both countries paying visits to the two countries. But, that excitement did not last. 
He says that China, having realised that Oli no longer has a stronghold, is trying to change its stance about Nepal.
"They are trying to improve their relationship with other parties in the country as well," says Bhatta.