The 2015 temblors, although originated in Barpak, meted out the most the damage Sindhupalchok district, located at around 200km northeast of Gorkha.
Around 3,570 people lost their lives during the earthquake in Sindhupalchok and more than 90 per cent of the homes perished. While eight people still remain unaccounted for, those who sustained severe injuries during the quake, around 1,567 them, are slowly recovering from the trauma.
The district also suffered a considerable loss of infrastructure. While 41 of 43 government offices were completely razed, 80 health facilities, including the district hospital were also damaged beyond repair. Similarly, 13 suspension bridges and 91 drinking water projects were affected.
Two years after the quake, only 4.37 per cent of houses in the district has been reconstructed, according to Tanka Gautam Hamal, acting chief of department of building construction, ministry of urban development.
While there are several factors that have impeded post-quake reconstruction in the district and all over Nepal, a major setback was faced after technicians and engineers working on reconstruction projects demanded a pay hike.
The National Reconstruction Authority passed the buck on called 'political transition' and the absence of locally-elected representatives in hard-hit districts.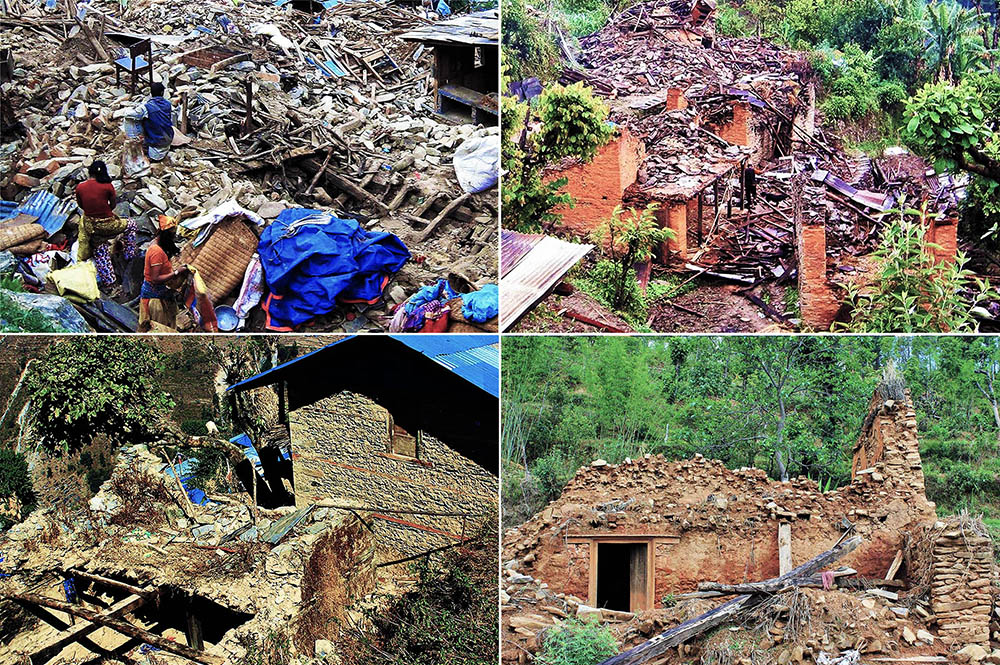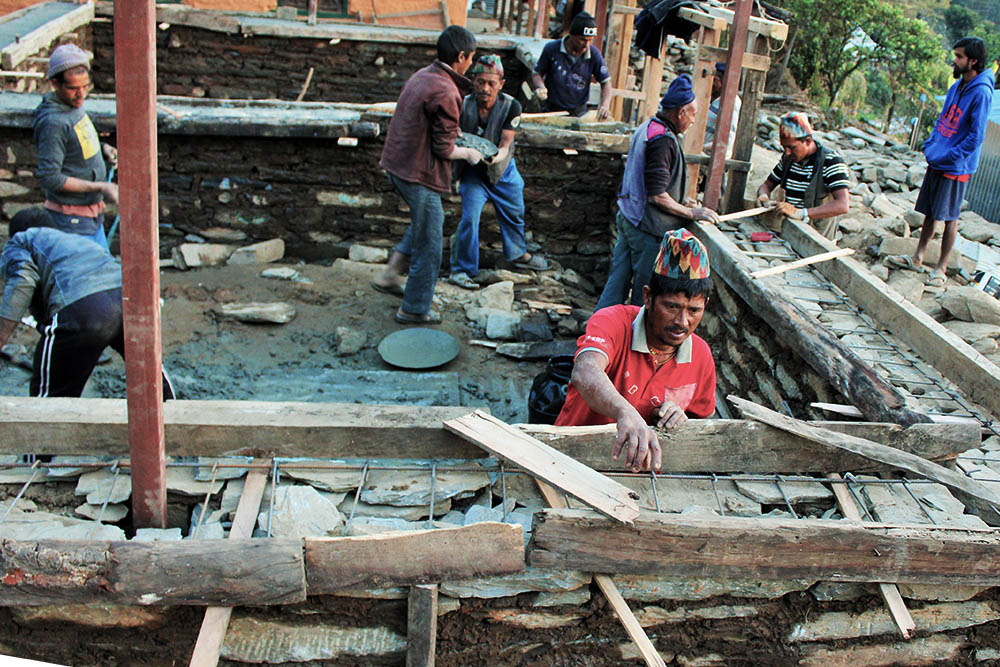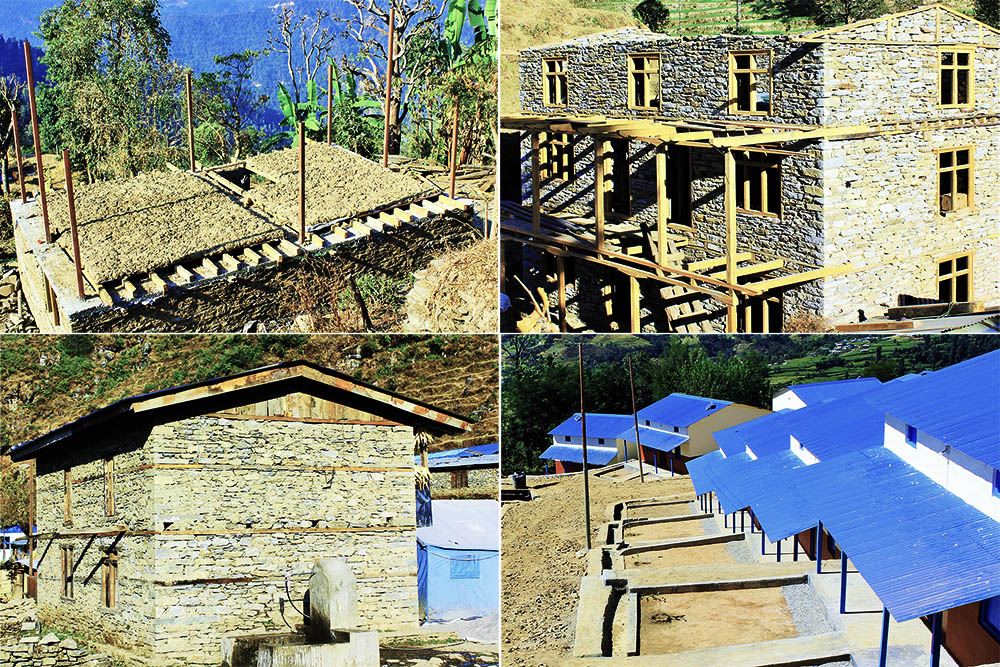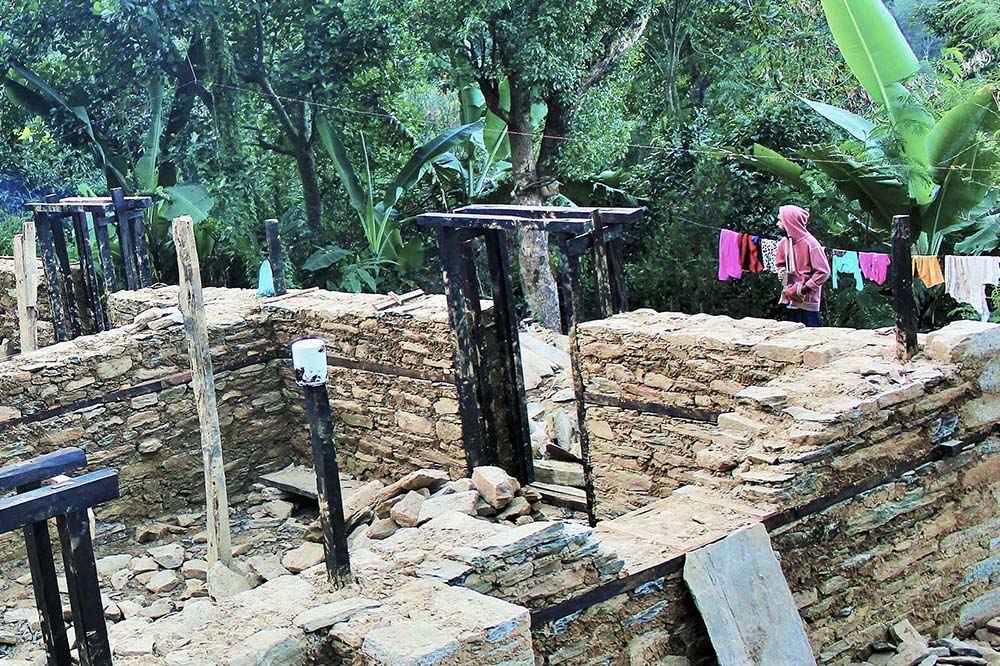 ***
See also
13 months after Nepal quake, four travelling photographers ask one question
Photo Story: A year into Gorkha quake, villages & schools in ruins tell a sordid tale