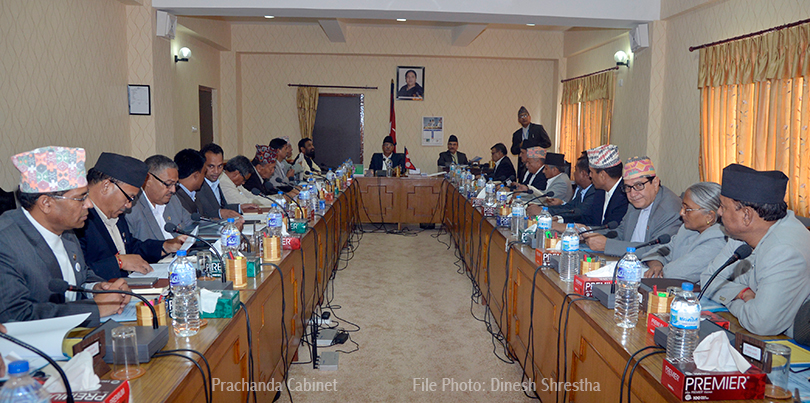 Kathmandu, May 8
Minister for Science and Technology Prem Bahadur Singh and Chief Secretary Som Lal Subedi engaged in a verbal spat over the transfer of a joint-secretary during the Cabinet meeting on Monday afternoon.
Prime Minister Pushpa Kamal Dahal had to intervene in order to end the scuffle.
The duo had engaged in the argument after Singh proposed that joint-secretary Ram Aadhar Sah be transferred to the administrative group from the technical one.
Subedi had been rejecting the proposal for a long claiming the technical group did not have sufficient human resources.
Minister Singh was also supported by Minister for General Administration Keshav Kumar Budhathoki against Subedi during the meeting today.
Meanwhile, as proposed by the Prime Minister to solve the tension, the proposal of Sah's transfer would be sent to the Public Service Commission for consultation, a minister informed Onlinkhabar.