Introduction
The second wave of the Covid-19 pandemic has altered our everyday life. Each day, thousands of new cases are confirmed whereas hundreds are struggling with life in ICUs and on ventilators. The worst to mention is the failing health mechanisms and shortage of oxygen cylinders at the hospitals.
We are severely hit by the pandemic due to our carelessness, lack of precautions, ignoring the lessons learnt from our previous mistakes, lack of preparedness and farsightedness and more or less due to political power games in the country. It has devastated the public healthcare system, broken down the economy, restricted the necessary public gatherings, intensified mental health conditions, and compelled people to stay indoors. The concern now is how to keep our physical and mental health condition sound and prepare for a new normal. All the individuals, families, community and government should unite and strive against these common problems.
Physical health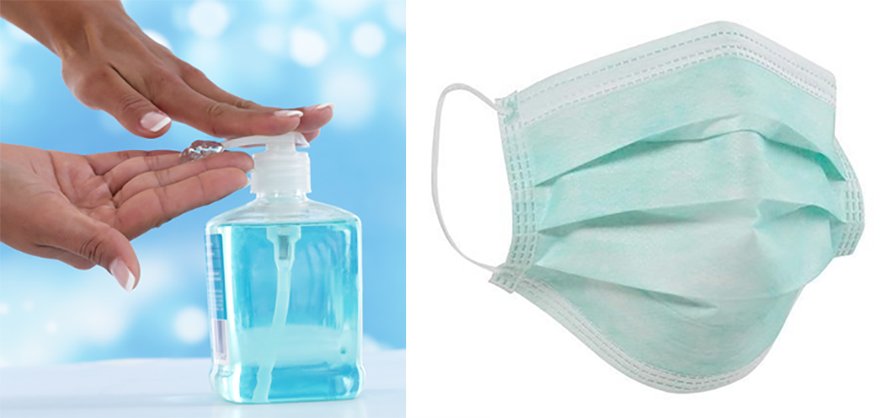 1. Cleanliness and disinfection
The primary health precaution that we must keep following is wearing masks while moving outside and while meeting the children, old and vulnerable. Touching the mouth, nose and eyes unnecessarily should be avoided. Hand sanitisers should be used while being in public places, before entering the house, and before handling food or eating. Touching things in public places should be avoided. Wearing gloves is a hygienic practice. All the family members should wash the hands with soap and water time and again. Every nook and corner of the house should be cleaned and disinfected.
2. Physical distancing
Physical distancing is vital to remain safe and keep others safe from the infection. One should refrain from social gatherings, parties, and remain indoors as far as possible. Visiting hospitals, markets and risky places should not be done unless absolutely necessary. In case any member is tested coronavirus positive, he/she should remain isolated from other family members or partners. The infected patient in the family should be given love, care, support and encouragement so that he/she can defeat the sickness not just physiologically but also psychologically. The parents also should ensure that the rooms are well ventilated as well.
Special attention should be given to the elderly and vulnerable groups such as the patients of asthma, heart diseases, diabetes, as well as elderly members and the people with weak immunity so that the situation does not become complex for them. The adults and young people who have to travel outside should not come in close contact with them. They should be kept warm and soup should be provided regularly.
Likewise, unnecessary travel to the market should be minimised. The household and kitchen items should be brought for at least a week rather than visiting the market often. However, over-hoarding of essential goods is also malpractice as it might cause scarcity in the market.
3. Nutrition and balanced diet
Likewise, attention should be provided to the balanced diet of the family to maintain health and increase the immunity of the body. Particularly, the food boosting immunity should be consumed more. If it is not possible to get them from the market, a balanced diet can also be prepared from the locally available food. We can cultivate fruits and vegetables in our garden, yard or rooftop. Minors, elderly people as well as sick people in the family should be provided with enough juices, soups and water to keep them hydrated, warm and refreshed. The supplementary medicines can also be administered after consultation with family doctors.
However, cold drinks, junk food, packed and bottled food, as well as foods containing high sugar, fats and cholesterol should be minimised. Likewise, storing excessive food in the refrigerator for a longer period can cause a loss of the nutrients in them. Tobacco and alcoholic products should also be discarded.
4. Exercise and physical activities
During the lockdowns, people are urged to stay indoors following the instruction of the government. In such leisure, people remain idle at home or spend their time watching television, playing video and virtual games, and sleeping, etc. This can cause physical as well as mental illness. Likewise, the working pattern has also become remote in various professions. The inactive lifestyle increases the risk of obesity, high blood pressure, diabetes, cardiovascular disorders, high blood cholesterol, and many other health problems.
In order to keep ourselves fit and healthy, we need to perform several physical activities such as going for a morning or evening walk, performing light exercises, gymnastics, yoga and meditation, playing games, and so on. There are also several other creative and productive ways to burn calories such as playing indoor games, dancing, gardening, cleaning rooms, farm and yards, playing with pets, grazing animals and so on. Physical activities will reward us not just physical fitness and sound metabolism but also fun, peace, satisfaction and economic gain.
Mental health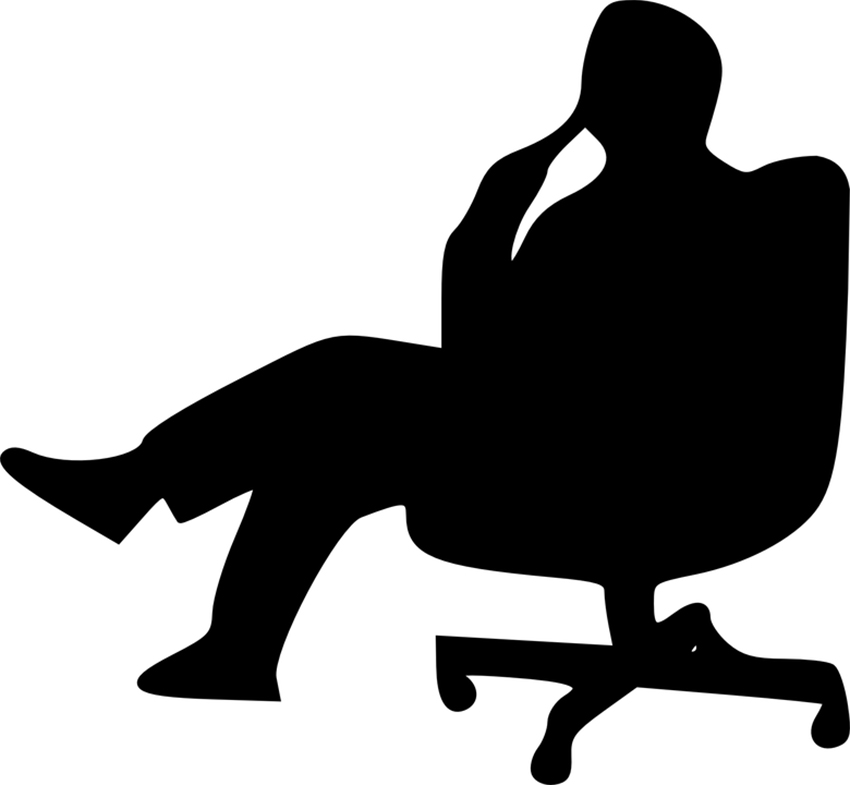 1. Peaceful environment
The fear of the pandemic, unemployment, lack of resources, and uncertainty can cause frustrations and conflicts in the family. In order to minimise and control the possible problems and misunderstandings, all the members of the family should be cooperative and supportive. All the members including the women and children should be involved in the financial decisions, and let to know the finances and management of the family needs.
Anger management is a must in this time of difficulty as the guardians of the family are under financial pressure, anxiety and uncertainty. The guardians should deal with the problems and conflicts in a proper way. They should go to the source of the problem and deal with it. If possible, they should maintain a sound environment so that such conflicts can be prevented in advance. Taking long breathes, drinking cold water, and taking a break and remaining isolated during extreme situation (when the arguments begin to develop) can be helpful in anger management and its possible outcomes. As the parents have a huge impact on the children, the parents should set a good example of speech and action in front of their children.
In addition, it is safe and healthy to refrain from alcohol and other harmful substances. Likewise, weapons, fuel and sharp objects which are likely to be used to hurt the self or others when anger is triggered should be placed in a safe place and out of easy reach.
2. Fun/entertainment
Children and teenagers may be scared due to the stories heard on the TV, radio and social media. They may become bored and frustrated missing their school, friends and outdoor fun. Therefore, parents can spend a certain part of the day playing with their children, engaging them in various kinds of indoor games and creative activities. They can involve them in the games, arts and other activities that initiate movements, develop cognitive power, boost memory, and help them learn lessons with fun. Storytelling, making TikTok videos, watching movies, playing chess, football, or videogames, reading storybooks, singing songs, dancing, acting, cookery, mimicry, embroidery, gardening, cleaning and decorating rooms, etc are some of the activities to keep children engaged. Indoor games and creative activities ensure the children remain safe, enjoy with the family and explore their strength, ability and interest.
3. Positivity and optimism
Currently, every aspect of life has become disorganised and uncertainty is hovering around. There are chances of losing hope, temper and patience due to the fear, mental tension, anxiety and conflicts caused by financial problems, loss in the business, health issues, and disturbance in the study and career development, family responsibility and deviation from the plan. Positivity and optimism, hence, are equally important as vaccines for fighting against this unprecedented situation. If anyone in the family becomes ill, we ought to offer them care, support, and psychological strength to battle the sickness.
The guardians, children and spouses should be supportive of each other in the family. We can try to remain positive and optimistic in the midst of uncertainties hoping everything will be fine and normal soon. We can take this as a temporary setback to take a break, rethink, plan, internalise, and come stronger for the breakthrough in the post-pandemic life. The family members can sit together, dream and share what they would like to do, whom they would like to meet, where they would like to visit after the lockdown ends and so on.
Social well-being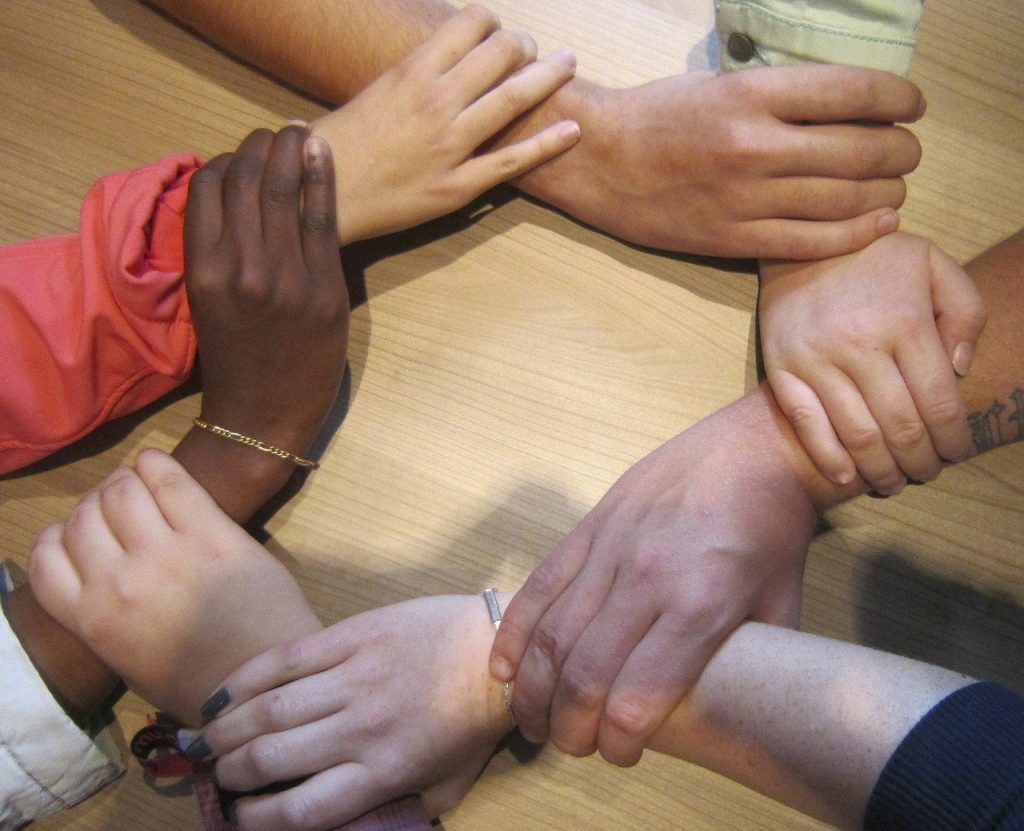 1. Communication and social interactions
In order to counter the trauma, subdue the fear and develop positivity, the parents should take time to sit and listen to their children, and console, love, guide them and give them hope. We can even talk to our family members, text/call friends, relatives or neighbours and inquire about them and encourage and support one another. Young people should also be let to talk to their friends and relatives, and neighbours both online and in-person, maintaining the physical distance. However, online activities of children and adolescents should be monitored for safety.
2. Quality time with the family
We normally remain busy and focused on our work, travel, study, training and career development. As a result, we find it difficult to manage time for our parents, spouse and children. This lockdown is an opportunity to spend quality time with them, talk and listen to them, sit and eat together, and enjoy family life. Guardians and elderly people can talk about their memorable events; young people can share about the dreams and plans after the lockdown is lifted, help parents in kitchen and farm works, help younger siblings with the study, perform some creative and productive works, and so on. Family members can make the best memories even in this difficult time.
3. Community feeling and community service
Currently, many people have lost their jobs and struggling financially to run the family and meet the basic needs of food, housing, drinking water, clothes, medicines, education and so on. There might be several such people and families in our neighbourhood and community. Collaborating with the government, the community leaders can provide relief to families with a difficult situation such as daily wage workers, widows, elderly people, marginalised people, and differently-abled persons.
Community members can set up community isolation centres with beds, oxygen cylinders and ventilators for the members of its community. The community groups, institutions, clubs, philanthropists, religious groups, etc can take bigger responsibilities and collaboration for common welfare during this difficult situation such as feeding the daily wage workers, distributing groceries, offering ambulance service, donating health equipment, and so on. Food and cloth banks also can be initiated in the community. Furthermore, over-hoarding of the daily and essential commodities should be avoided and priority should be given to others rather than oneself. Community leaders can also take the initiatives to check black marketing.
There are several things one can do at the individual level. Maintaining physical dance and safety measures, we can offer meals to the helpless people in our neighbourhoods, offer books and educational items to their children, share vegetables from the farm, help the children next door/in the immediate neighbourhood with their studies and so on. The house owners can waive the rent of their tenants fully or partially for the period of the lockdown.
As members of the community, we need to follow the guidelines of the government and cancel/postpone all kinds of social and religious gatherings. When the recommended vaccines become available at the community level, we should take them on a priority basis as per the plan of the government. It is also our duty to appreciate the efforts of the frontline workers, particularly medical personnel, police, ambulance drivers, carriers of essential items and so on.
Economic health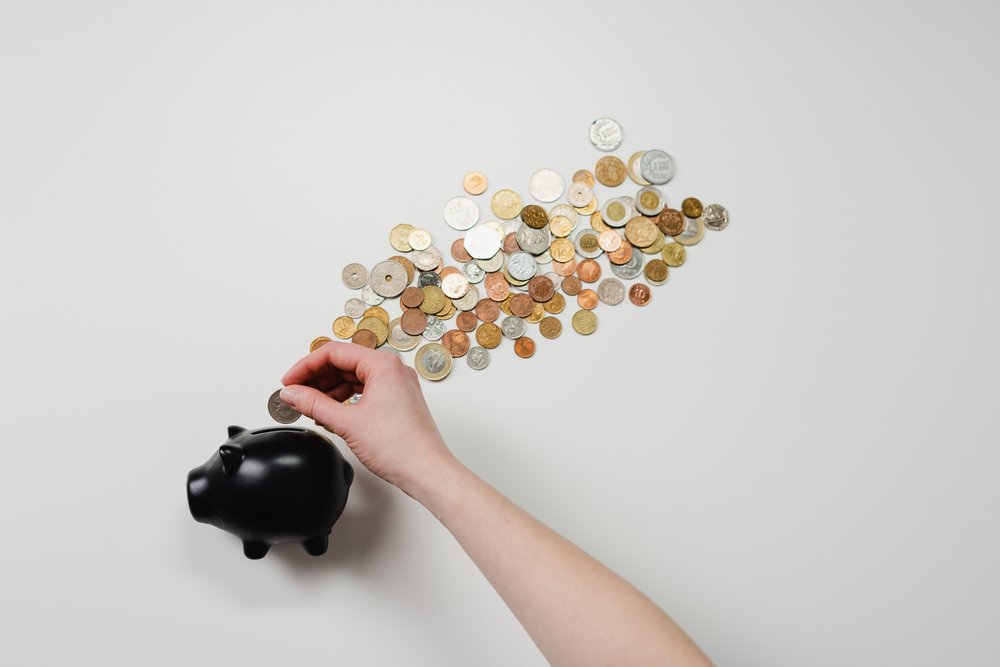 The global pandemic has seriously affected the economy. The jobs related to leisure, hospitality, entertainment, tourism, small businesses, saloon, beauty parlour, etc have already collapsed. A large portion of people has become unemployed. Last year, many people had committed suicide and the rate of suicide had increased exponentially due to the unemployment led by the lockdown. The situation can be terrible this year too if the period of the pandemic is extended, which will eventually take a long time to recover from the recession even after the pandemic. Hence, alternative sources of income should be sought by the individuals and new budget plans and strategies should be planned.
1. Changing strategies
The lockdown has completely affected the economic activities of almost all individuals and families. Hence, it is wise for the families to plan a new budget, change the living style (particularly, expenditure pattern) and be thrifty in expending on things compared to the normal days.
For some job types, it may be essential to change the business strategy as per the current time. Service-providing individuals (and institutions) such as teachers, freelancers, counsellors, editors, web designers, etc can shift to remote working. The small entrepreneurs related to electronics, medicines, groceries, food, clothing, etc can reach people via online platforms and deliver their goods to their customers' doorsteps. Likewise, some small and cottage industries can deliver raw materials to their workers' houses too, so that they can produce goods remaining in their homes. In addition, the entrepreneurs can change their focus and produce goods or offer service as per the new growing demand in society.
2. Alternative sources of income
It is wise to plan for an alternative or additional source of income. Many of the people living in the cities have now returned to their home districts. Hence, instead of doing nothing, shifting to agriculture can also be an effective option to deal with the hardship to some extent and sustain life. We can cultivate vegetables and fruits on our farm and yards so that we can consume organic food and save money as well. The space in the courtyard and rooftop can also be used if there is no enough land. Those having larger farmland can cultivate food or cash crops on an economic scale too.
Animal husbandry, piggery, poultry, beekeeping, fishery, etc are also other possible effective ways to be self-employed. Workers of the industries such as furniture, carpet, dolls, candle, ropes, screenprint, embroidery, decorative items, metal works, etc can fetch the equipment and raw materials from the factory and produce goods at home. Other people may also find investing in collaborative farming and businesses, or buying property, IPO/ shares, etc as convenient options for alternative income.
Education and intellectual development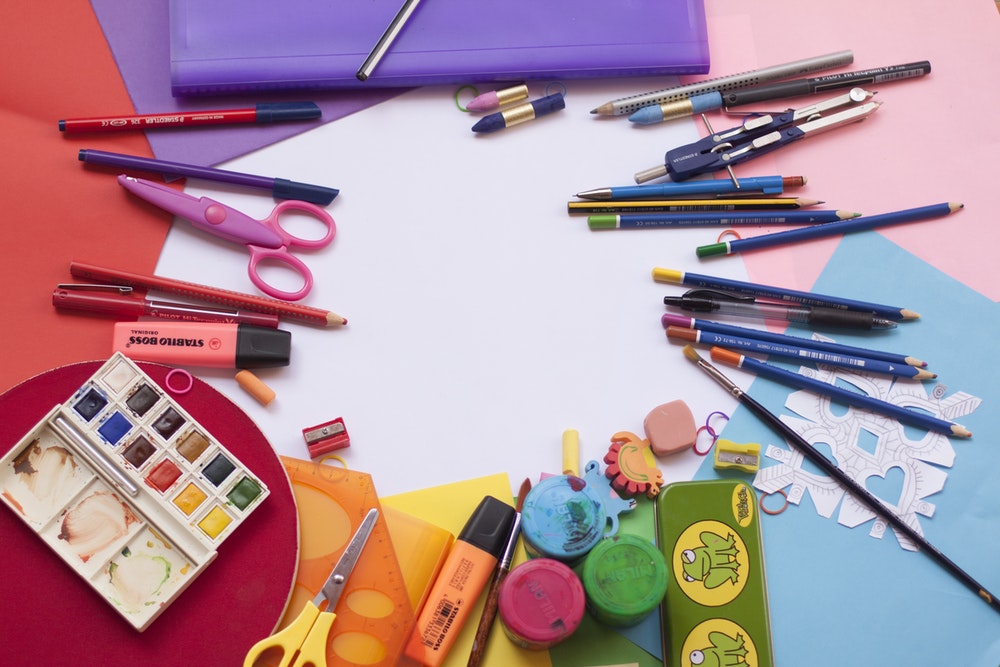 1. Home schooling
Considering the risk of rapid coronavirus transmission, schools, colleges and universities have been shut. The exams and physical classes have been halted while some institutions have sought alternative methods to run classes. However, all the students are not fortunate to access online classes. Although a large proportion of the students in the rural and remote regions have not attended any classes at the moment, education is not just about books and classrooms. The students can find study materials on the internet. There are many free and paid websites, apps, YouTube channels, e-libraries and so on where students can find study materials as per their field of interest, level and courses of study. Likewise, the parents and elders can guide the young ones with their study. If the textbooks are not available in the market, they can manage with the old books or they can even prepare lessons plans to ease their young one's learning process. One can take help from the elder/teachers in the next door or immediate neighbourhood too.
2. Learning soft and life skills
Moreover, they can learn many life skills at home with their grandparents, parents, siblings and immediate neighbours. The young people can learn cooking, gardening, decoration, hygiene, farming, animal rearing, calligraphy, painting, embroidery, acting, music, dance, handicrafts, weaving, tailoring, computer skills, photography, videography, sound management, bookkeeping, repairing electronics as well as machines, and many other skills and technical knowledge with the people around and available resources. There can also be useful topics to learn about such as religion, tradition, values and norms. Elderly people and guardians can also share life experiences and cultivate a good culture in the younger ones.
3. Being creative and making leisure productive
During the lockdowns, people should stay indoors following the instruction of the government. In such leisure, people remain idle at home or spend their time watching television, playing video and virtual games, sleeping, etc. This can cause physical as well as mental illnesses. Instead, they can read and write, spend time on creative activities such as playing indoor games, drawing, singing, dancing, doing some exercise and meditation, going for a walk, or performing light exercise, gardening, and so on.
The free time can be used for helping the children with their studies, learning new skills, developing and sharpening the skills, doing some cleaning works, or completing any work that has remained pending or has always been procrastinated. Especially, the students can research, make notes and prepare for exams; teachers can take time to upgrade themselves, make lesson plans, learn about other creative and effective ways of teaching the students; entrepreneurs can take some break, take time to rethink, research, make a new plan, and make new strategies. Similarly, couples can even plan for babies to use the free time.
Conclusion
The government should integrate and strengthen health services to examine, care, manage and treat Covid-19 patients. The number of isolation and quarantine centres should be sufficient to accommodate, manage and care for suspected and proven positive cases. The ICUs, ventilators, special care units as well as oxygen cylinders should be arranged in various parts of the country. Health personnel in a large number should be deployed to examine and test the people at a rapid rate and then control the spread of the virus in the community by executing various measures.
Moreover, it would be a great relief to the families and small entrepreneurs if the government and banks could lower the interest rates as well as launch special financial plans for the unemployed and small entrepreneurs to cope with the current situation as well as possible crisis. Likewise, the execution of a cheaper internet package for online classes as well as effective classes via TV/ Radio would ease the teaching and learning process.
To sum up, the current pandemic we are facing will surely come to an end. We will get back to our normal lives and move outdoors fearless. But, reaching that point depends on our present actions. If we follow distancing measures and control the spread of the disease, we will experience the post-pandemic world soon.
Disclaimer: The writer has borrowed ideas from Unicef and Covid-19 Parenting also for this article.