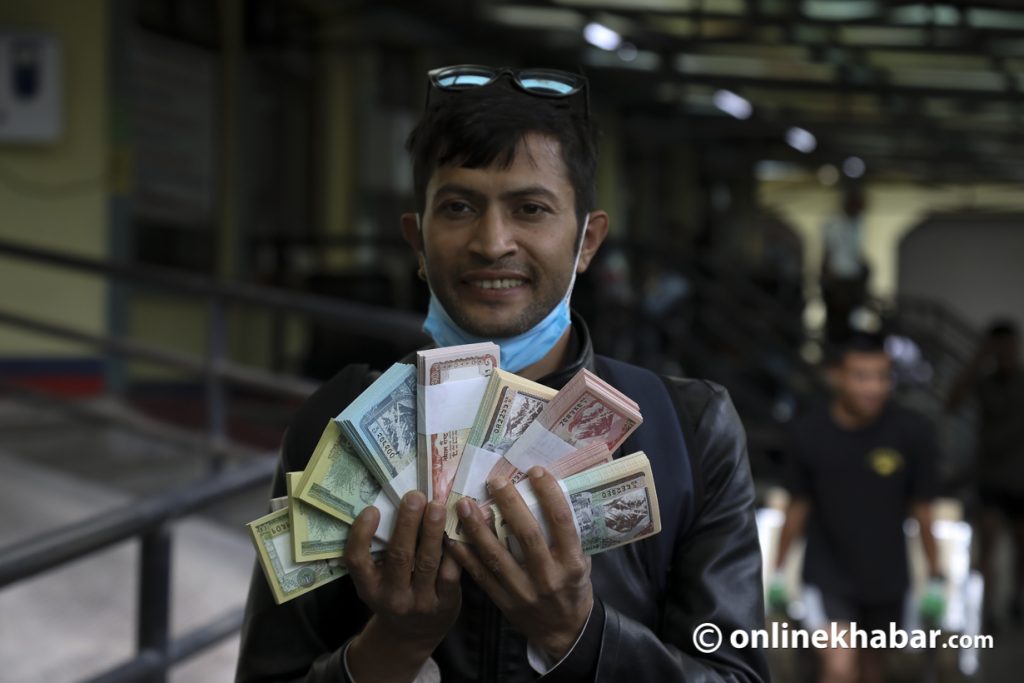 Kathmandu, September 29
Nepalis exchanged new banknotes worth Rs 22 billion for the Dashain festival this year, informs the central bank.
Nepal Rastra Bank Director Rewati Prasad Nepal says the bank sent the banknotes of Rs 100, Rs 50, Rs 20, Rs 10 and Rs 5 denominations worth Rs 12 billion in total. Likewise, banks exchanged notes of Rs 500 and Rs 1,000 denominations worth Rs 10 billion in this period.
The amount of the new notes sent to the market is significantly higher than the worth of the new notes Nepal Rastra Bank distributed in the run-up to Dashain last year.
The central bank began to exchange new notes of small denominations for Dashain this year on September 14 for the purpose of using them as dakshina.
It has been decades that Nepal's central bank has been letting common people exchange their old banknotes for new ones ahead of Dashain, the biggest festival for Nepalis.