"Once upon a time…" is a nostalgic phrase that is sure to grab anyone's attention to listen to and go down memory lane. "I too remember my grandmother telling me some amazing stories every night. I used to go on a trip, imagining everything, every detail she used to tell me," reminisces Alina Tamrakar.
Tamrakar, who has now established herself as a heritage conservation activist in Kathmandu, lost her grandmother a few years back, and with that, she also lost her childhood bedtime ritual, and many untold stories her grandmother had in store. "I regret not having them recorded, and I feel I lost so much."
After the 2015 earthquake, she witnessed a lot of tangible heritage in Kathmandu crumble down. "Though a disaster, we got the opportunity to see the insides of the heritage that we might never have otherwise. So many of them are not documented, and we are on the verge of losing the pieces of heritage. We realised stories from our elders are the same."
She was actively working to revive the historic Kashthamandap during the post-earthquake rehabilitation phase. It was then that she met many like-minded people, who shared her eagerness to do something concrete to save the heritage, both tangible and intangible.
The group shared the nostalgia of bedtime stories and, together, they started Baakhan Nyane Waa (Come, Listen to Stories!), an initiative to invite people to tell and listen to stories and folktales.
Reviving the old way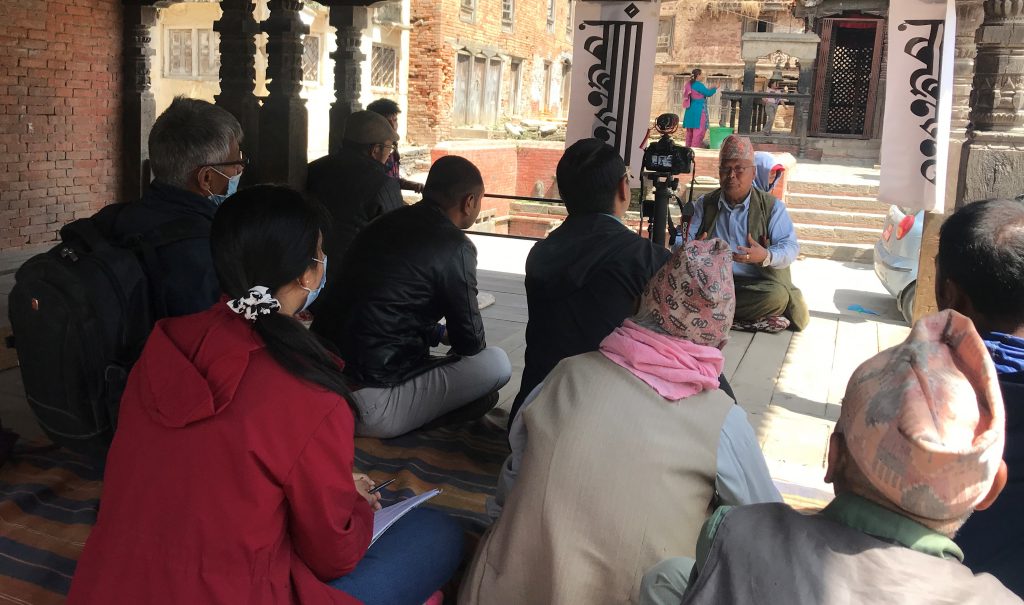 Kathmandu's history is filled with stories being told on phalchas (Newa-style patios) or under trees with an audience. But, with modernisation, people have discouraged and discontinued this traditional way of storytelling. 
Realising this, the Baakhan Nyane Waa team wanted to revive the culture. "This is how we document our heritage, our stories; narrating them in a communal setting. We can research and document the origins and stories behind local places, food, culture, dresses, names, musical instruments and monuments," shares Aswain Bir Singh Tamrakar, one of the nine core team members of the initiative.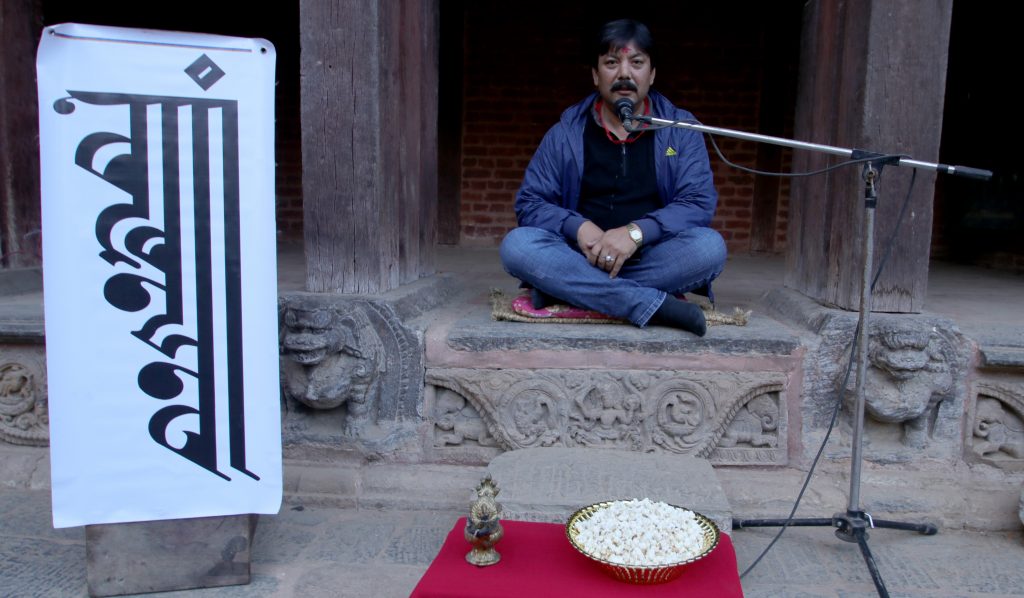 Not just the storytelling culture but the team is also reviving other elements of the culture. Its sessions begin with the lighting-up of a sukunda (a traditional oil lamp used by the Newa community). In every session, they also distribute baakhan paa (a basket) filled with popcorn and snacks. "As a child, I used to wait for the baakhan paa to reach me so that I get to eat the snacks. So, we felt that we should include that in our sessions as well," explains Alina.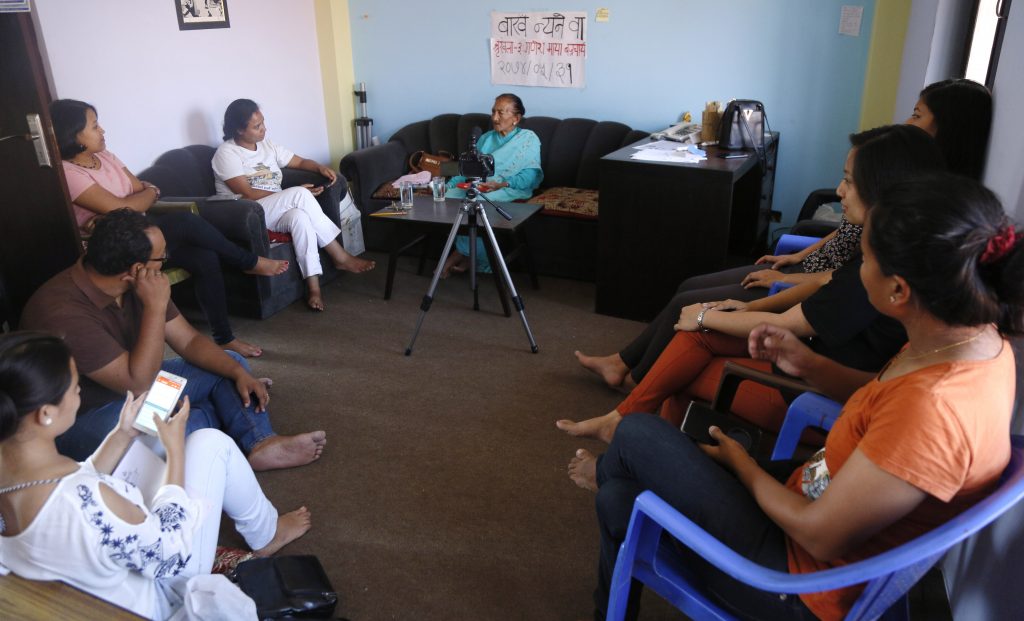 They recall how one of their earliest storytelling series was held before this initiative knowingly started. "It was about Kashthamandap and its history as we were working to save the heritage," Alina says.
Then, in Piganani of Kathmandu, a courtyard west of Kasthamandap, the team started a new season in September 2018 with Gunlaa and its stories, giving birth to the initiative. "People of different ages attended the session, all very eager to listen to," Aswain shares, "There were differences of opinions, but when people came together, they were interacting and asking questions. And, everyone enjoyed the time."
Before arranging any session, the team say they finalise the series by collecting stories, from different people, for different variations and choosing what they like. "We try to find the most authentic and good storytellers. Often when we go to the localities to talk, we find one or two common people who are referred to by everyone," explains Alina, adding, "We do not give them any guidelines or practice. Narratives are all credited to the storytellers. But, we do have a session with them prior in order to hear their stories."
"Many of such local storytellers are shy at first to talk into the microphone. But, there are instances when once they are on stage, they get comfortable and do not leave the mic, creating chaos and confusions," she adds, stating how they realised the importance of time limitations in their sessions.
Stories for future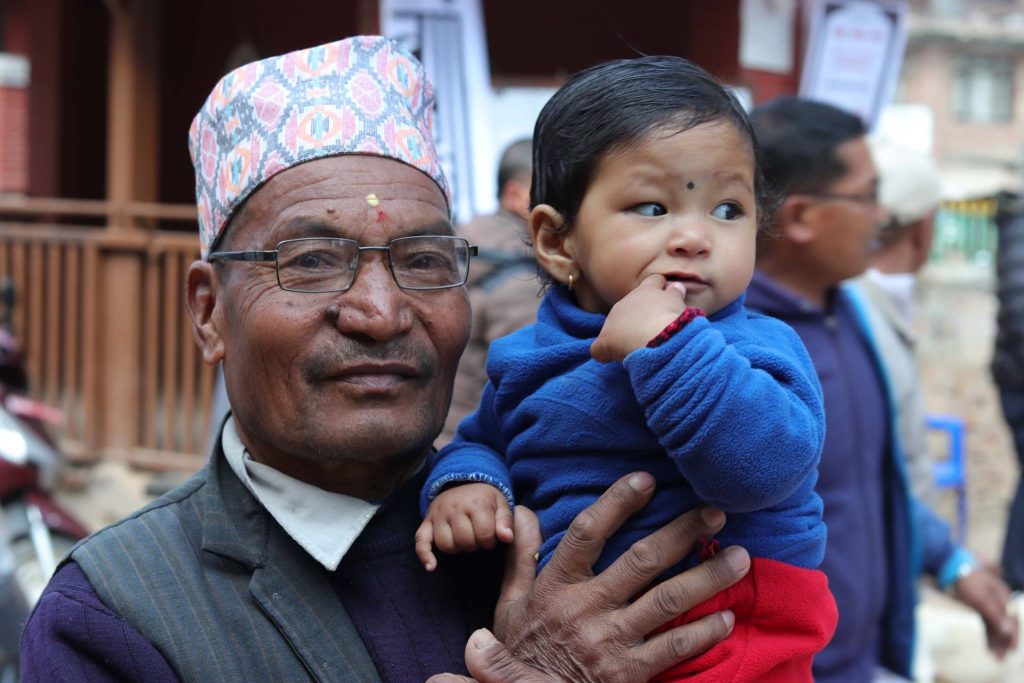 Since many of these stories are ones never documented, the team realises how details can get distorted when stories are retold by people.
"We cannot fact-check the details, of course. But, we have to realise that they are not all fiction," explains Raj Bikram Maharjan, another core member. "We learned that during our Kashthamandap series. We have always heard the monument was built during the 7th century but never had the proof. But, post-earthquake, a team from Durham University came and researched the excavated soil underneath to attest to the fact."
Adding to this, he also restates, "A sad reality is that we need to wait for recognition and appreciation from the outside world to realise the value of our culture and heritage. We are hoping our initiative will bring about the change that we have a local reference to increase the value and research of our heritages."
Hence, its members say they have also learned why it is important to document them now–better late than never.
This enthusiastic team also hopes the initiative would help to save the stories for the future. "If we are to discontinue the storytelling culture today and not even document them, we are sure to lose them," a concerned Alina says, "Our childhood was filled with the stories told by our parents and grandparents. But, the future generations will not have that same privilege."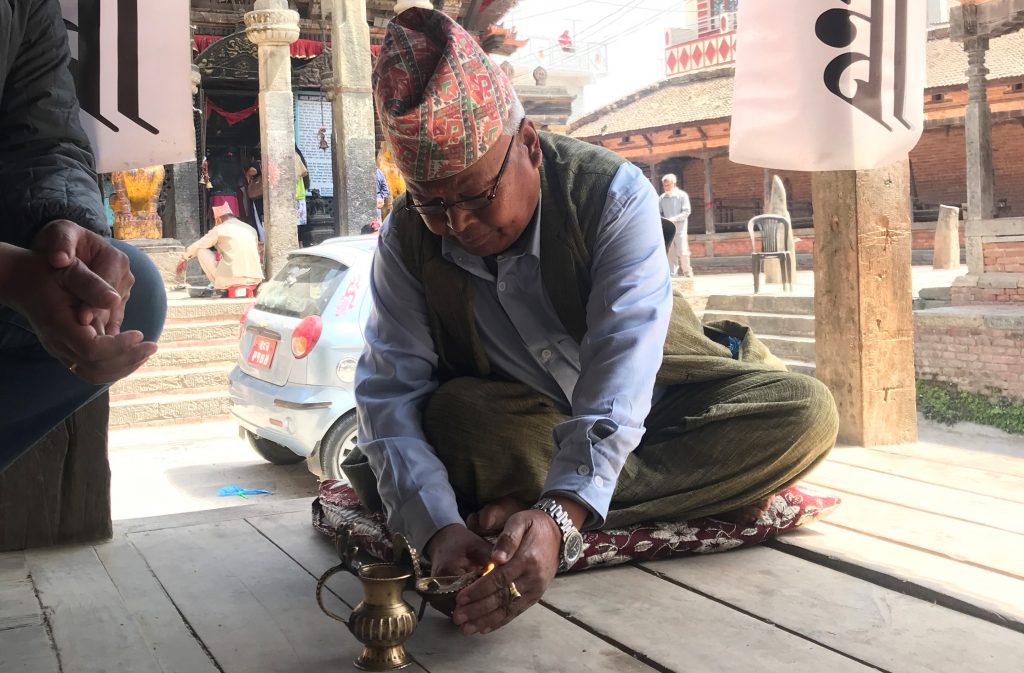 Pointing out the realisation that the community is already losing the valuable untold stories one by one, she says, "These stories are in their head, not written anywhere or recorded, prone to get lost. We are all just one day closer, every day, to losing all that." But, she hopes such sessions can be important to create a dialogue about cultural preservation and encourage the involvement of the younger generations in the preservation of the heritage.
Impacts
Even though the initiative has a short history, the members claim they are already seeing some impacts. First, their own understanding of their culture and participation in its preservation, with reasons, have increased.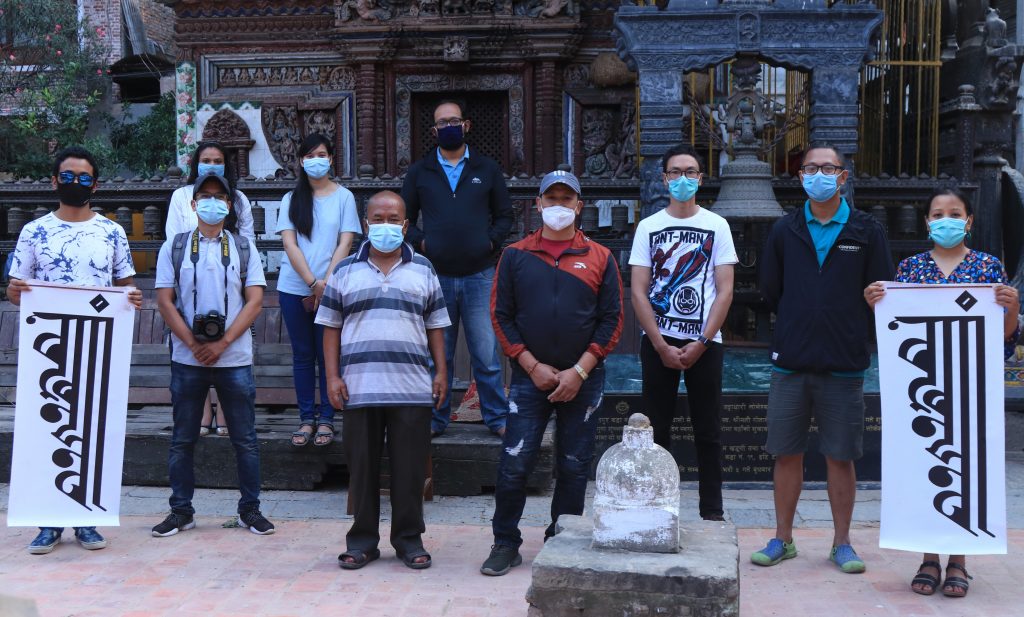 "Many times, when we asked why a certain ritual or culture is important, we were told to do as asked because it has been practised, and stop questioning everything. But, things at my home has changed now; my family and relatives are asking me the 'whys' and 'hows', expecting answers," Alina says adding, "They have already started requesting us to tell stories to their children when the times comes."
Following their session in Panauti, they share the youth of Banepa also invited them to hold a similar session in their area, giving a boost to the local stories that are unheard of.
Raj Bikram Maharjan also shares that after their sessions on the musical instruments and a video featuring Alina playing the different traditional musical instruments, women's participation in learning musical instruments has increased. "Culturally, it is believed that women are not supposed to touch the instruments, let alone learn them. But, times have changed. Though the elders still frown upon it, the new-generation women are learning."
The video has also helped them garner appreciation from International Information and Networking Centre for Intangible Cultural Heritage in the Asia-Pacific Region under the auspices of UNESCO (ICHCAP). In March 2020, the video by the initiative won the Excellence Prize in the intangible heritage storytelling contest.
Pasa Puchah Guthi, UK, has also shared interest to hold a similar session in London, they inform, citing hopes for more participation in helping their initiative bear results.
When Covid-19 induced lockdown last year, many of their storytelling sessions were postponed. "Since the lockdown loosened up, we met the storytellers and conducted a live session with them online. And now, we are getting back to physical sessions."
The team currently is working on its Karunamaya series, covering local stories of four lokeshwor deities. The latest session was on Shristikanta Lokeshwor of Nala on April 10.