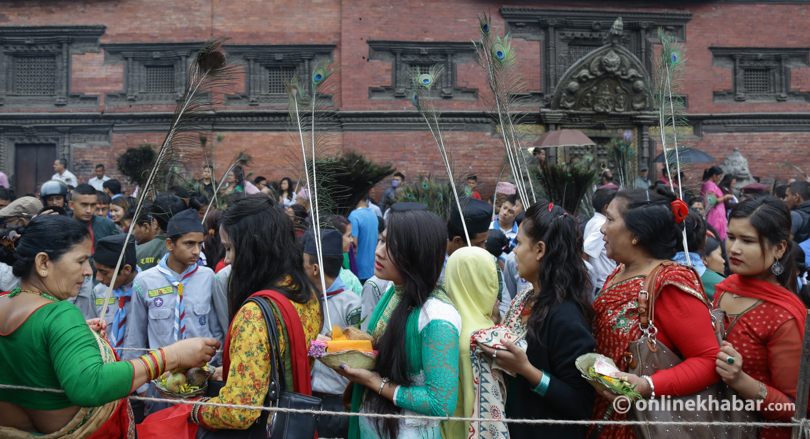 Kathmandu, August 14
You must have seen people carrying peacock feathers as you walk on Kathmandu streets this morning. Did you ever wonder why people, especially young boys and girls, carry or wear the beautiful feathers on their heads?
Because, today is Krishna Janmashtami, the birthday of Lord Krishna, who is considered the eighth incarnation of Lord Vishnu.
The festival falls on the eighth day of the waning moon in the month of Bhadra according to the lunar calendar. It is believed that Lord Krishna was born at midnight on this day in Dwarika in the Dwapara Yuga.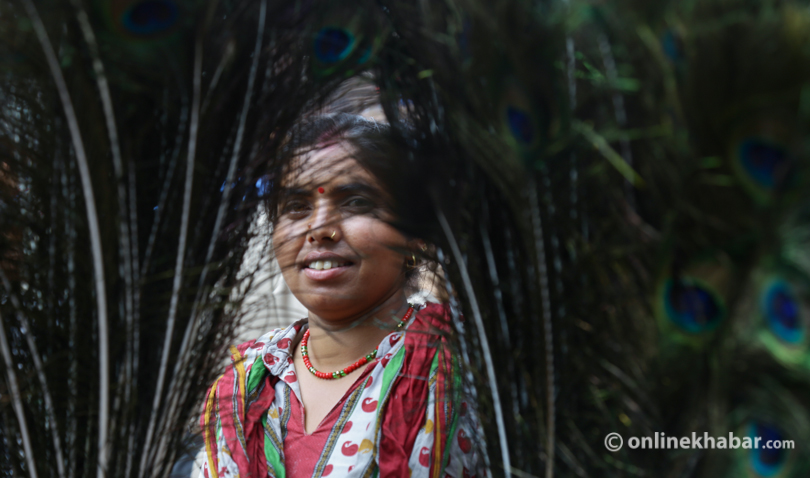 And, peacock feathers are considered a symbol of Lord Krishna just because Krishna used to have the feathers on his crown in his childhood.
There are different versions of stories on why Krishna chose the multi-colour feather as his ornament. One of them says the feather has seven colours, which represent all elements of this world.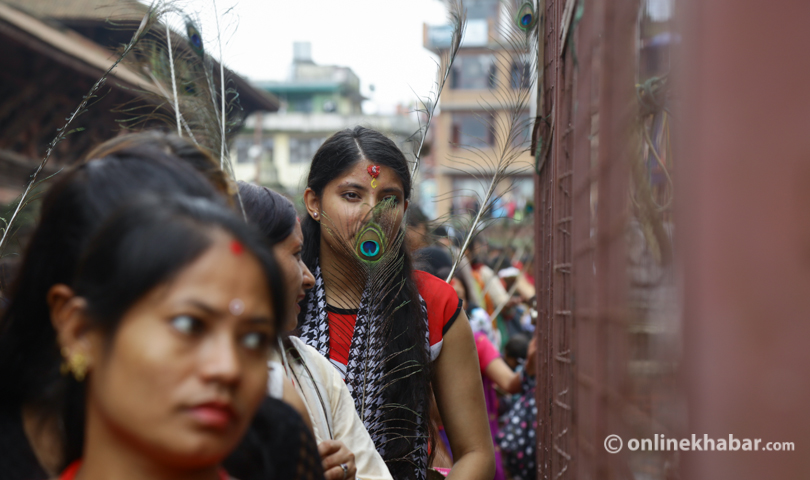 Another version says it represents the exuberance and romantic colourful love, which Lord Krishna is very respected for.
It is widely known that a peacock loves to dance and so does Krishna. Therefore, he loves peacock feathers on his crown.
Schools in Kathmandu have also begun celebrating the festival in which they make kids dress up like the lord, with a feathered crown on the head.