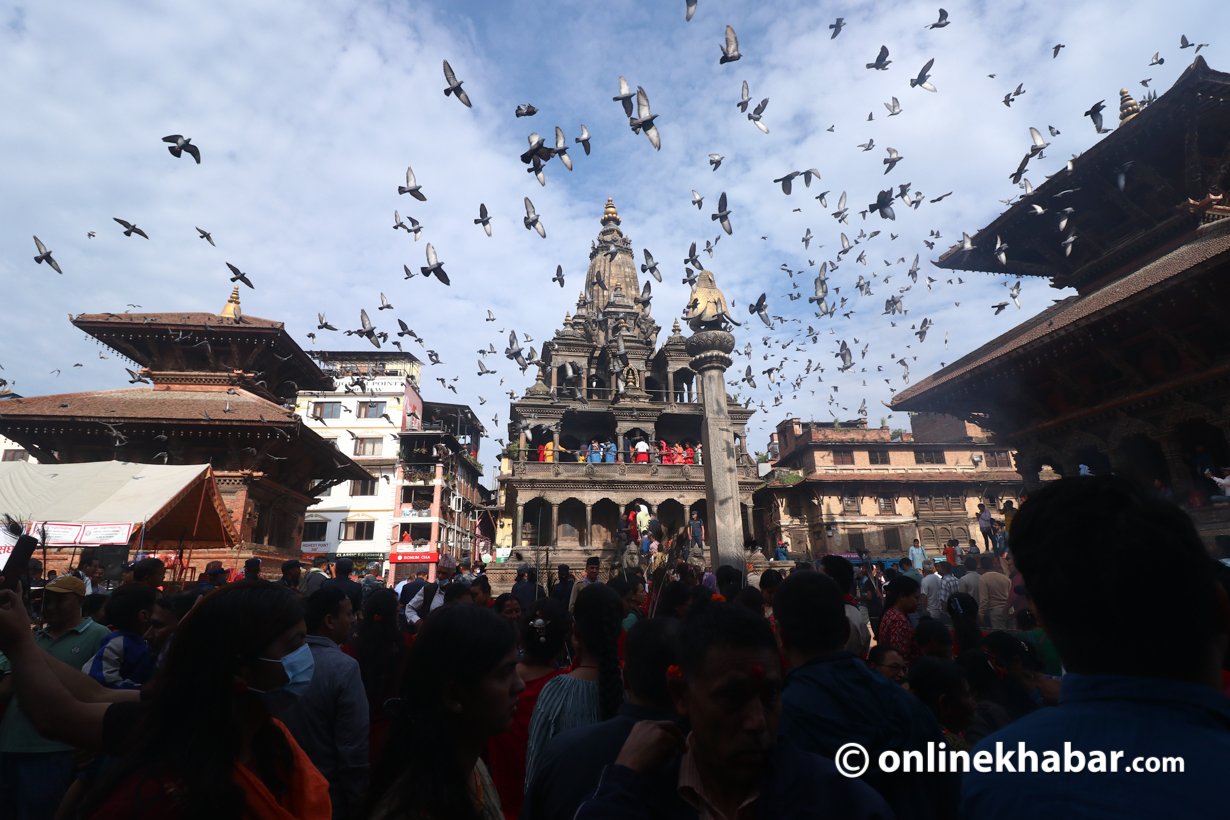 Lalitpur, September 6
Devotees have thronged the Patan Krishna Mandir since early morning on Wednesday to pay homage to Lord Krishna on the occasion of Krishna Janmashtami.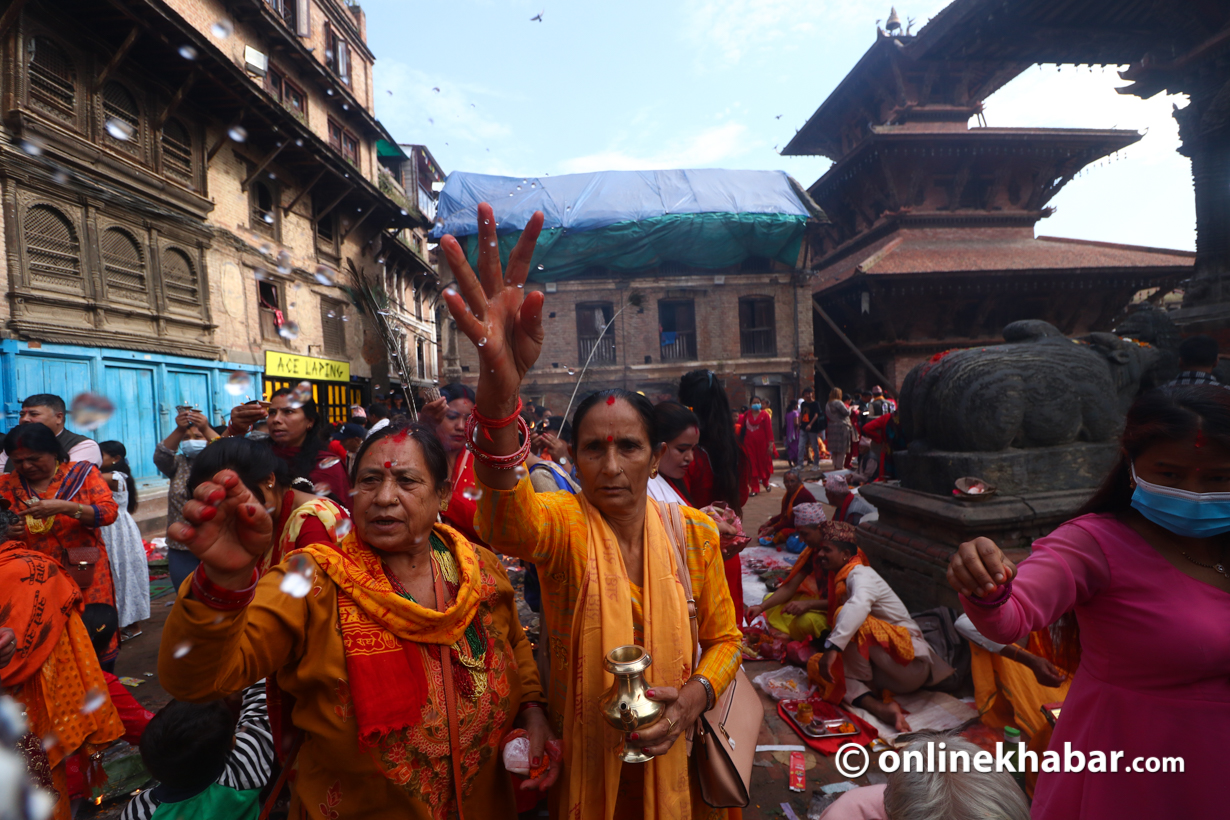 For the worship, the devotees have queued up towards the south and north of the temple from early morning.
According to Hindu religious scriptures, Lord Shree Krishna was born at midnight on Bhadrakrishna Ashtami day as per the lunar calendar during the Dwapar period and the day is marked as the Krishna Janmashtami.
In the past three years, a limited number of devotees turned up the famous Krishna Mandir in Patan Durbar Square, Lalitpur, due to the Covid pandemic.