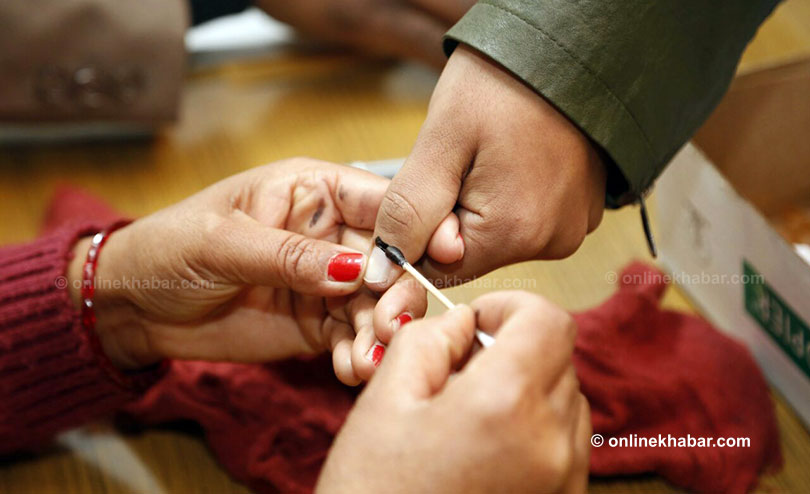 Kathmandu, November 7
The Election Commission on Tuesday has begun regional training programmes for staff to be deployed for voting during provincial and federal parliamentary elections on November 26 and December 7.
In the fist phase, the officials are being trained at the regional level and the participants will train other officials to be deployed in the field.
The Commission's spokesperson Nawaraj Dhakal says total 60,000 staff would be mobilised for two phases of elections.
Chief Election Commissioner Ayodhee Prasad Yadav inaugurated the training programme in Dhulikhel of Kavre today.
On the occasion, Yadav said parties should not take people's votes as a commodity that can be bought or sold as they were foundations for democracy.
Therefore, he also urged poll officials to keep all ballot papers safe till the publication of election results.
Yadav also warned of action against officials if they are found working under the pressure of political parties and their trade unions.