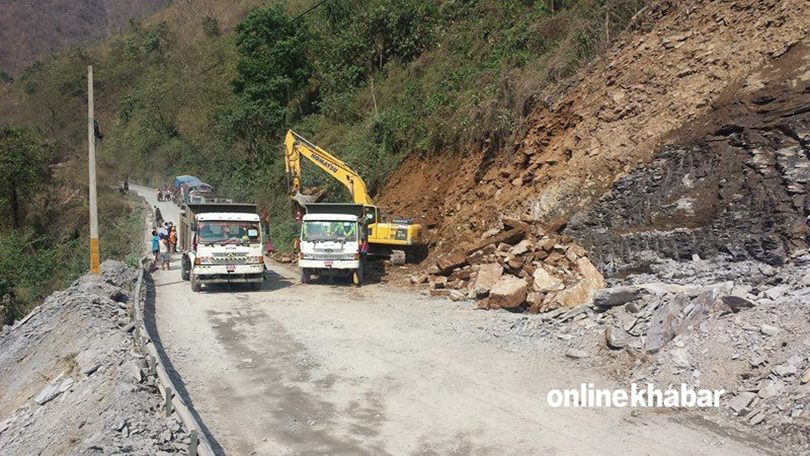 Chitwan, January 13
There's good news for Maghe Sankranti revellers heading home or towards some other destination through the Mugling-Narayangadh road.
Unlike on other days, the road will not shut from 10.30 am till 3 pm on Magh 1 (January 14). The Mugling-Narayangadh road project informed that it will not block traffic movement like on other days, in view of the religious fair that takes place at the famous pilgrimage of Devghat.
On other days, the project shuts the road from 10 am till 3 am to facilitate road expansion works.
Shiva Khanal, project's engineer, said road expansion will resume from Magh 2.